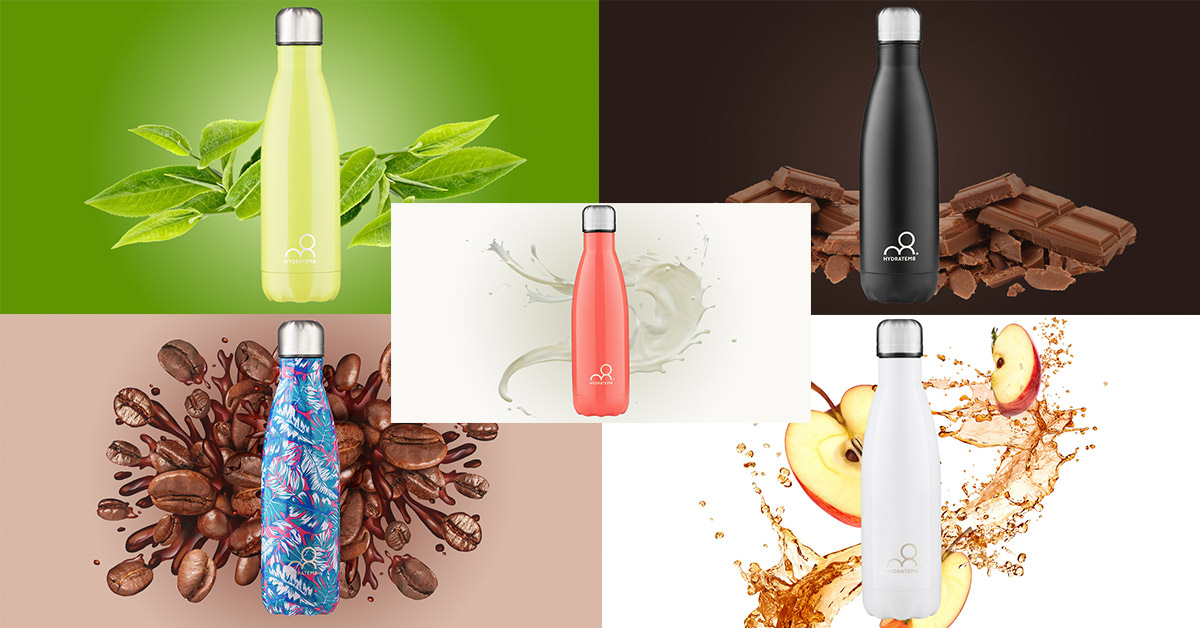 Remember those awful days of lukewarm drinks in a flask? No more! How would you like to keep your 'hot' drinks hot for much longer, and be able to enjoy some delicious and super-healthy drinks?
Hydratem8's triple-layered insulated bottle gives you the ability to enjoy your favourite hot drink throughout the day (or night!), maintaining the flavour and heat for up to 18 hours. So wrap up the kids and go to Bonfire Night with no worries! Try some of these suggestions to fill up your bottle and warm up your heart.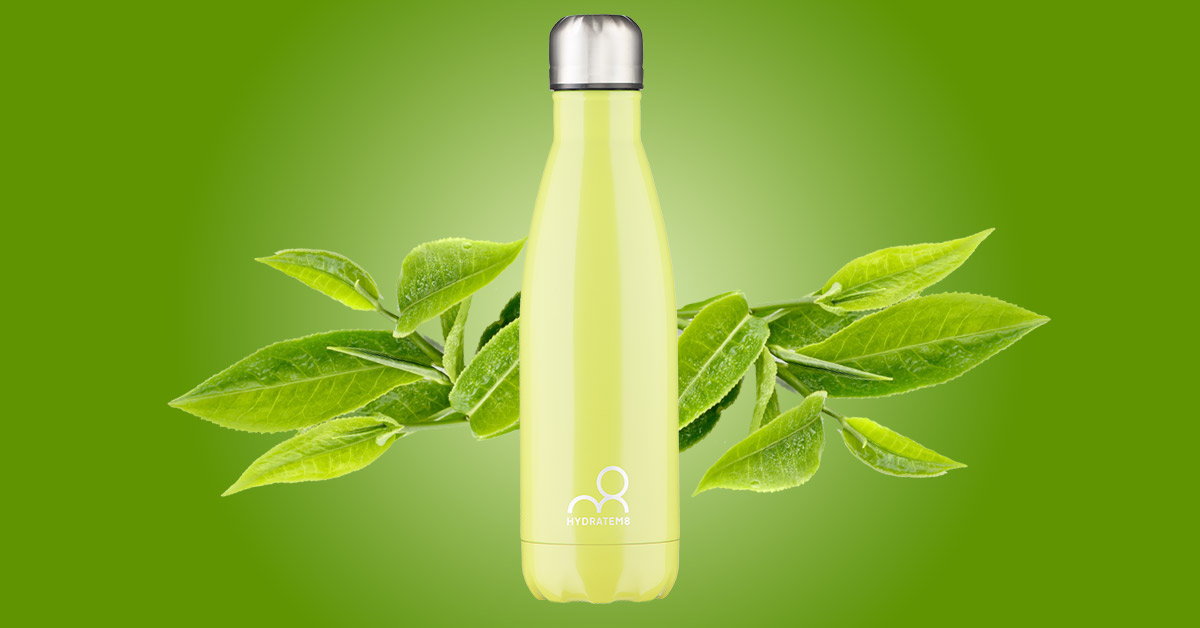 Organic Green Tea
A delicious green tea is easy to make at home and probably one of the healthiest drinks to consume. It's so light on the stomach, unlike black tea, and also reduces fat absorption and won't send your blood sugar levels zooming! A great winter warmer and tasty enough to sip throughout the day. This is also a perfect drink if you are out on the slopes, as it contains very little caffeine and has a compound called ECGC (the name is far too long to worry about) which is believed to encourage skin rejuvenation – necessary if you overdo it and get sunburn whilst skiing. A word of advice – choose loose tea over teabags – it tastes better!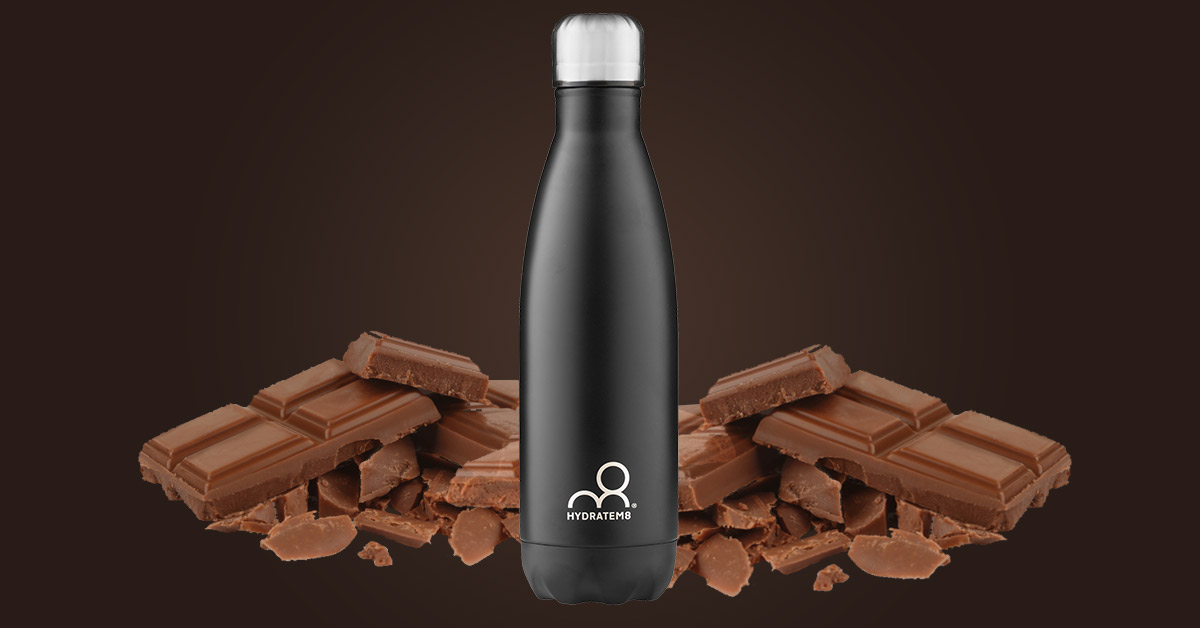 Hot Chocolate the Healthy Way
Yes, it is possible to enjoy a yummy chocolate flavoured drink without filling up with sugar. It obviously tastes different, but there is still that satisfying chocolate edge, particularly if you add a drop of vanilla essence for sweetener. Pure ground cacao powder has infinite health properties as well as containing a whole bunch of antioxidants to fight of illness. Combined with water and milk of your choice (try a nut milk or rice milk) and the vanilla essence, you will have a lipsmackingly tasty drink, for all ages. If you would like to, for extra flavour, add a touch of cinnamon, a small piece of 70% cocoa solids dark chocolate, or a dash of mint or orange essence. Heaven in a bottle!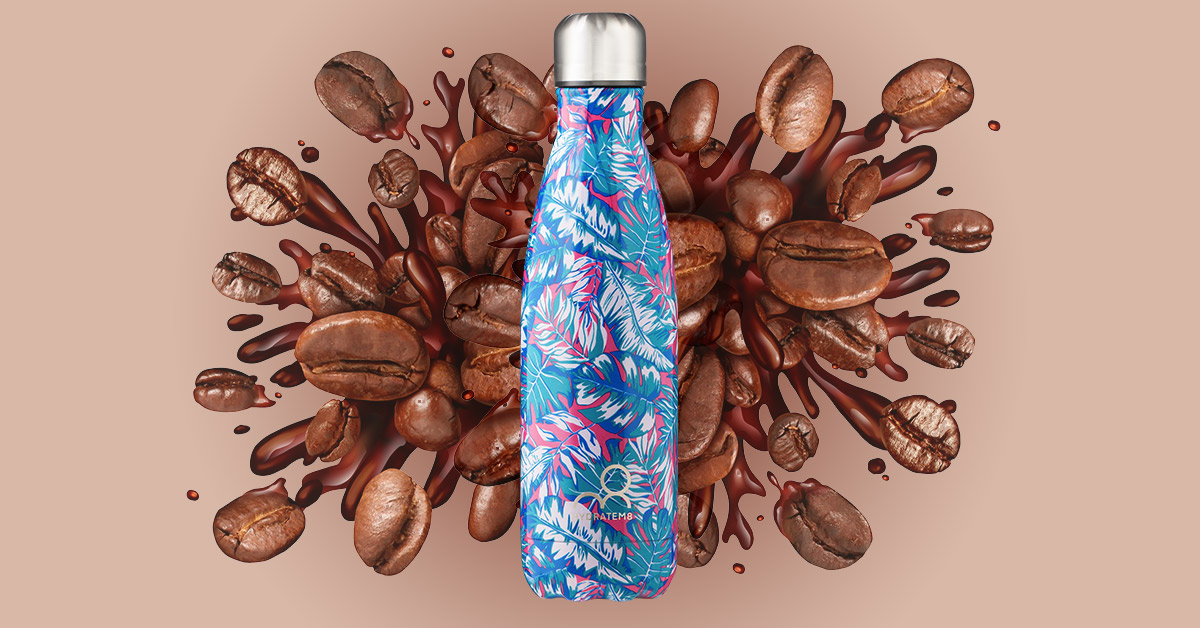 The Alternative Coffee
Without wanting to upset all the caffeine addicts amongst you, have you considered herbal coffee? There are plenty of exceptional brands on the market, and they are all caffeine free, but still taste like coffee. Many herbal coffees use chicory as a base, and the addition of all-organic plant based foodstuffs. So for those who really don't want to mess around before work and just make something instant, this is a great choice, particularly if you need to keep your thoughts clear and your mind alert. Depending on ingredients, you can boost your potassium levels, intake enough dietary fibre and enjoy a smooth tasting healthy drink.
As coffee in excess can cause dehydration, this is a perfect alternative, and there is no need to be running to the coffee machine on a regular basis – make up your brew in the morning, and enjoy your 'coffee' at your desk or on the piste!
Apple Ginger Tea
You have just about everything healthy in this tea, so for the fruity ones amongst you we can hear a big sigh of appreciation. Deliciously warming, this tea will keep you brimming with health and warm from the inside out. Apples are, of course, packed with vitamins, and ginger has a soothing effect on your stomach, so this is particularly effective if you are having any digestive problems. It is also a great drink for maintaining your hydration levels or indeed, replenishing them. Simple to make, and if you crave more sweetness, just add a sprinkle of cinnamon (up to you how much). Make sure it is well mixed before pouring into your insulated bottle.
Do please remember to use unsweetened apple juice or 'natural' apple juice to keep sugar levels low.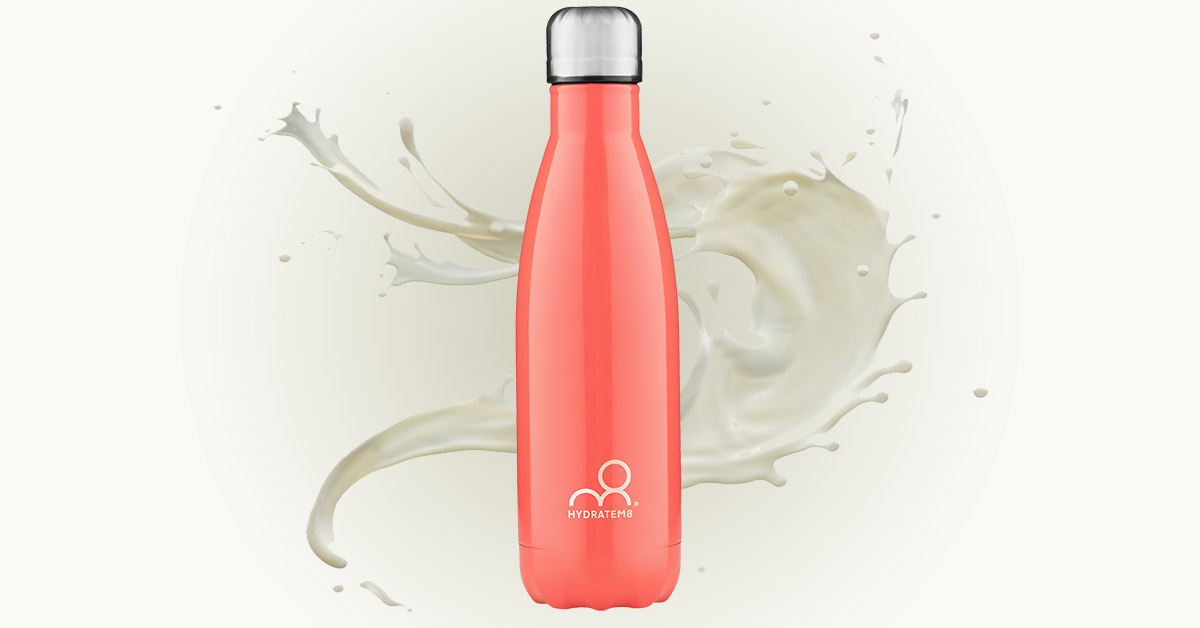 Golden Milk
Prominent in Ayurvedic medicine and consumed for thousands of years in the Far East, nutritionists vote this drink as 'top of the pops'. Using turmeric and its antioxidant properties, you have the best of everything – warming, tasty and healthy to the tip of your toes. Mixed with coconut milk (or nut milk, like cashew or almond), plus a touch of vanilla essence or a spoonful of raw honey or agave syrup, you will find your digestive nirvana! By all means feel free to add other sweetening agents, such as cinnamon, or a warming spice such as ginger.
With a bottle like the Hydratem8 Insulated, you can say goodbye to lukewarm drinks and hello to warming, healthy and long-lasting heat! Don't put your bottle in the cupboard when summer appears though – its dual purpose means you can enjoy cold drinks that stay cold for up to 30 hours – how clever is that?