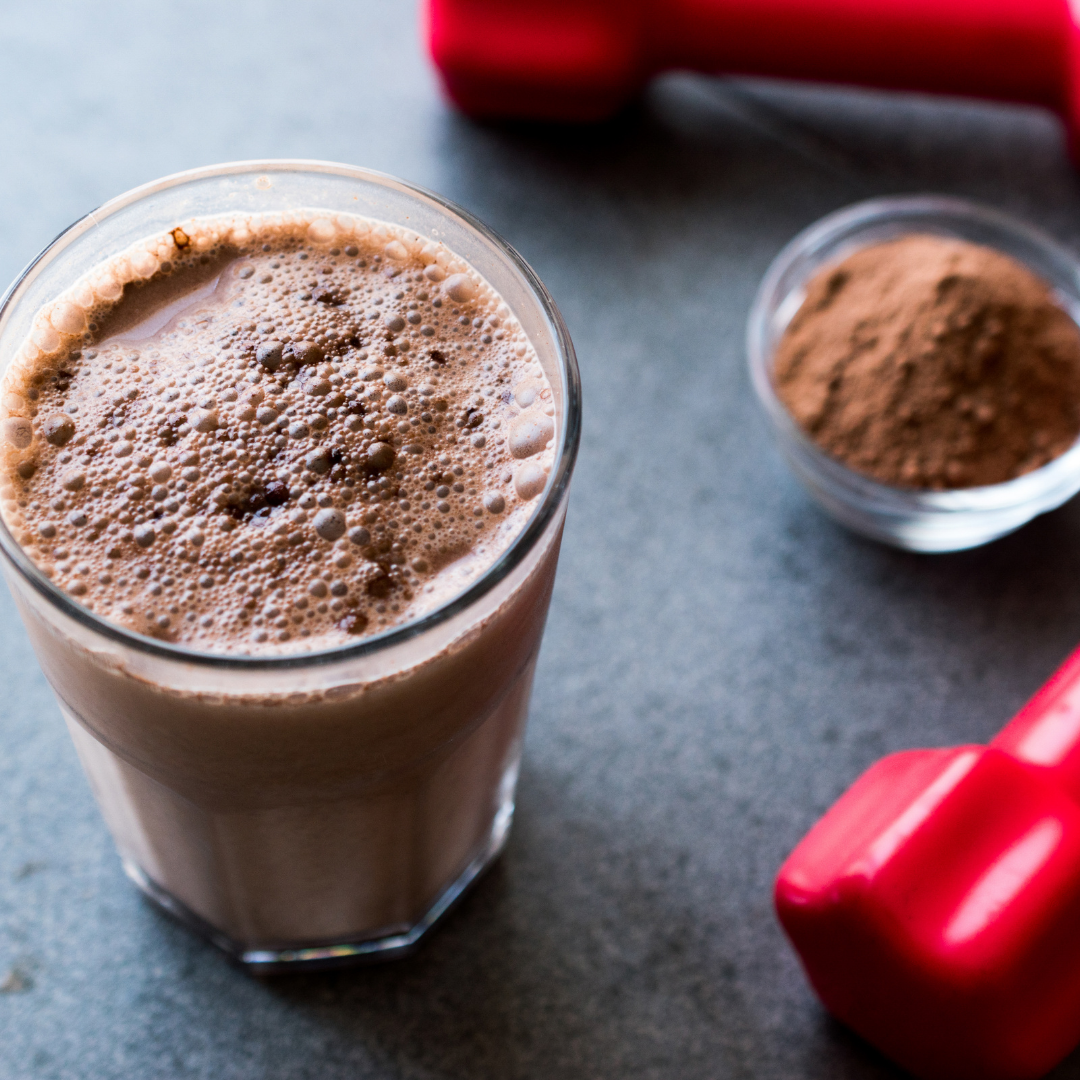 If you're looking for an alternative breakfast idea or are looking to ditch the morning meat and eggs combo, then this tasty, chocolatey, peanut butter shake offers a refreshing change to your morning routine.
The recipe is quick and simple, and you can use any type of milk you like, cows, goats, nut, soya, or oat, it's entirely up to you.
Ingredients
375ml milk of your choice
100g oats
2 scoops of chocolate flavoured protein powder
1 tbsp peanut butter
4 ice cubes
Method
Combine all the ingredients in a blender and blend until smooth.
Pour into a glass or your Hydratem8 tracker bottle and enjoy.
You can store this shake in an airtight container overnight but be sure to give it a good stir before drinking because some separation may occur.
Tip: Try swapping the peanut butter for almond or cashew nut butter. You can also swap the ice cubes for a ripe banana, just add a touch more milk so the shake isn't too thick.