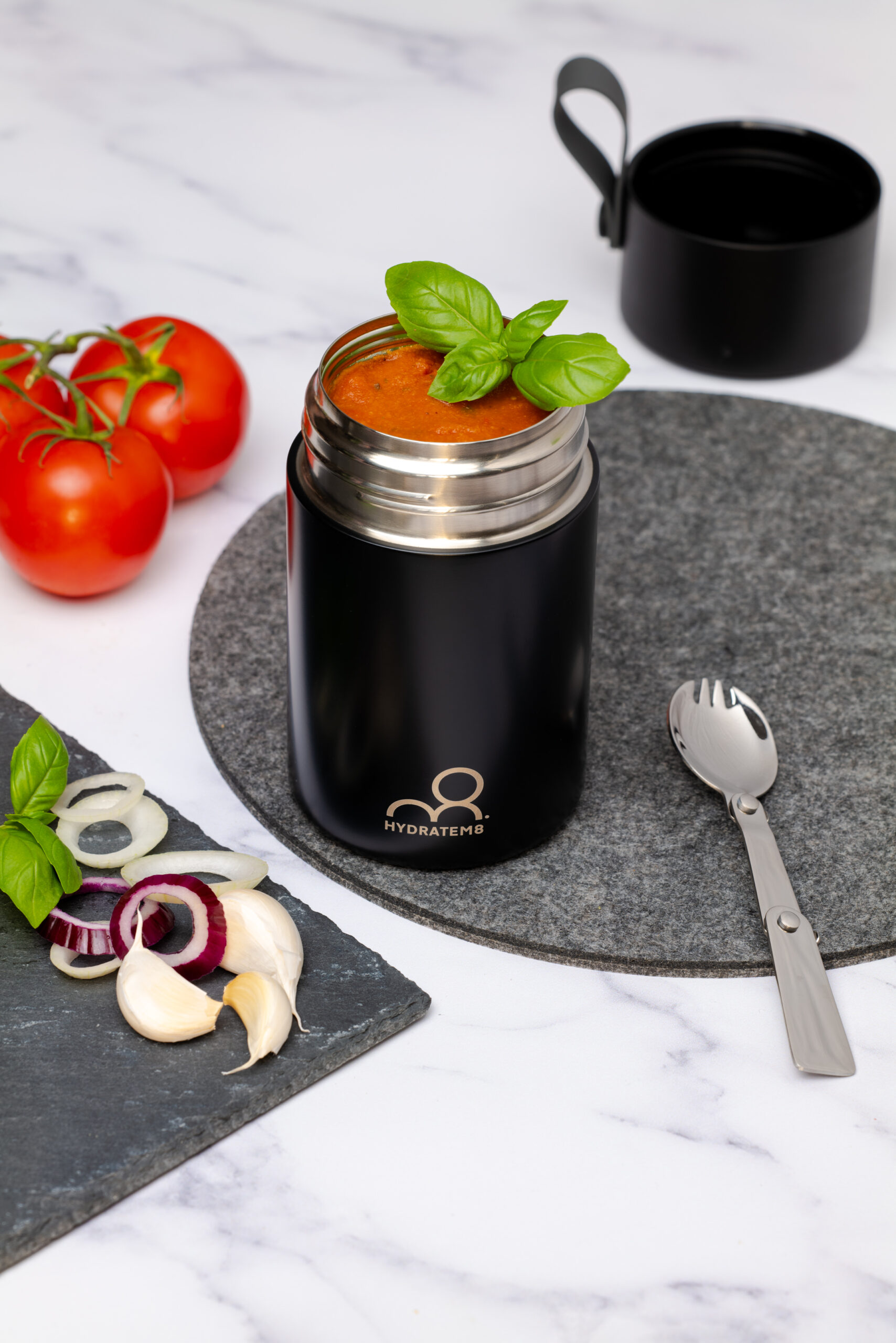 This hearty homemade tomato and basil soup is the perfect antidote to those cold winter days, using fresh ingredients and roasted tomatoes for that extra special taste.
Ingredients
4 tablespoons of olive oil
1 large onion (chopped)
1 carrot (chopped)
1 kg of tomatoes – the fresher the better
Handful of basil leaves (fresh)
4 cloves garlic
1 tablespoon Worcestershire sauce
1 tablespoon of light brown sugar
600ml of vegetable stock
Salt
Pepper
Preparation time: 10 – 15 minutes
Cooking time: 1 hour 10 minutes
Method
1.     Preheat the oven to 400 degrees Fahrenheit or gas mark 6. Line a baking tray with greaseproof paper. Cut each tomato in half and place each half onto the baking tray along with the garlic cloves. Drizzle with the 3 tablespoons of olive oil and season well with salt and pepper. Roast in the oven for approximately 45 minutes.
2.     Whilst the tomatoes and garlic are roasting, you can caramelise the onions for extra flavour. Heat a tablespoon of olive oil in a saucepan over a medium heat. Add the chopped onion to the pan and coat in the olive oil. Cook the onions and remember to stir occasionally. Add the chopped carrots too to get them soft.  Check the onions every 5 minutes, until they are all golden brown. This step usually takes around 20 minutes.
3.     Once the tomatoes and garlic are roasted, allow them to cool for 10 minutes. Then transfer them to a food processor or a blender and blend until smooth. Then add the basil, onions, carrot, garlic, sugar and Worcestershire sauce and blend again. Alternatively, if you have a stick blender you can blend them all up in a large pot.
4.     Once blended, transfer the tomato mix to a large pan (if you used a food processor). Add the vegetable stock – you can add more or less water depending on how thick you like your soup. Season with salt and pepper.
5.     Allow the soup to simmer for 10-15 minutes before serving. Don't forget to taste before you serve as the soup may need seasoning.
6.     Fill up your food pot for a warm and comforting lunchtime treat.
7.     If you like a creamier texture and taste, add a dollop of crème fraiche just before you're going to eat.