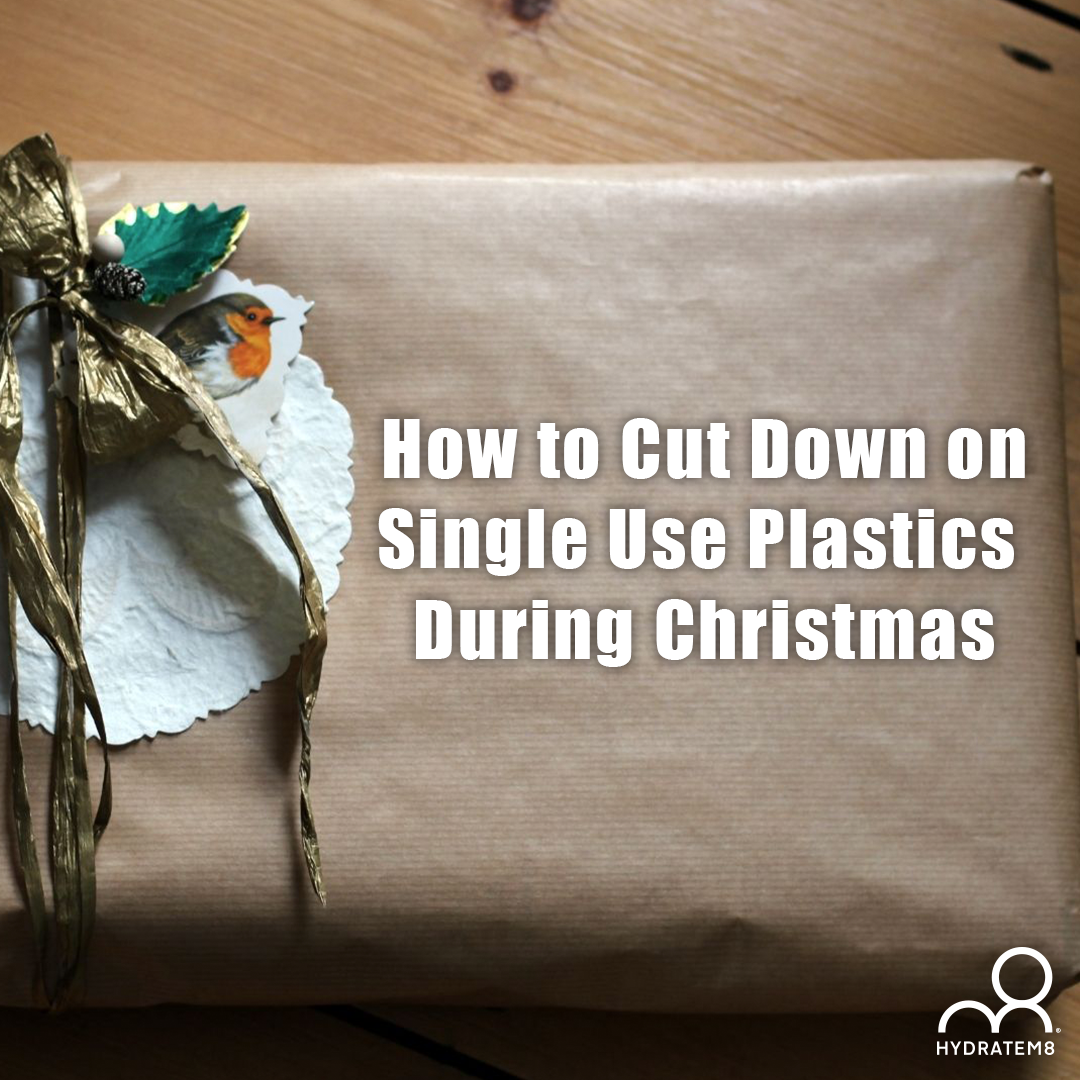 Christmas is a time for giving but it's also a time where we can consciously cut down on our single use plastic use. Plus, with many of us finding our purse strings have tightened this year, it's the perfect excuse to get creative.
  1. Get creative with present wrapping
Many of the festive wrapping papers like those that are covered in glitter, foil finished or have a laminate coating are hiding their plastic content. And you have probably purchased them innocently without realising they are plastic harbourers. Often, these types of gift wrap are unable to be recycled. And then, there's the sticky tape.
Instead, this year why not wrap your present in brown paper and tie with festive coloured string. Add a sprig of holly for the finishing touch. You could even get the kids to decorate the brown paper for that added personal touch.
  2. Go local
Rather than doing one big shop in the supermarket why not check out local suppliers. Butchers, greengrocers, fishmongers, and bakers are less likely to sell overwrapped produce and most usually use paper bags. Plus, you'll also be helping your local farmers and businesses by shopping locally.
  3. Swap tinsel for paper chains
Although tinsel has become a festive staple, it also full of plastic and is unrecyclable. The same is true of glittery baubles but you can still spread festive sheer with natural and homemade decorations. Paper chains are excellent decorations that the whole family can get involved with making.
Sprigs of holly, evergreen branches and woodland walk finds can add festive cheer around the house, too.
  4. Make your own homemade gifts
Homemade gifts are a really thoughtful present for friends and family. They're unique, heartfelt, and made with love. Plus, they're better for the environment because you'll be avoiding unnecessarily plastic packaging.
Some inspirational ideas include:
Mince pies
Sloe gin
Truffles
Soap
Lip balm
Seed bombs
Photo frames
  5. Switch clingfilm for beeswax wraps
Cling film is a major culprit in the single use plastic problem. Most of it ends up in landfill where it contributes to pollution rather than decomposing. Cling film is popular at Christmas, too for wrapping up leftovers or covering food waiting to be eaten at buffets. Beeswax wraps are a great alternative. They're reusable, cost effective and sustainable. There are many retail outlets which sell beeswax wraps or alternatively you can try making your own. They make great homemade Christmas gifts, too.
  6. Choose a real tree
The carbon footprint of an artificial tree is thought to be twice that of a real tree. So, if you already have an artificial one, use it for as many years as you can to reduce its impact on the environment. If not, grab the family and head out to find the perfect real wood Christmas tree (COVID-19 restriction pending).
  7. Ditch the plastic straws
Ask yourself, do you really need straws? If you do, choose environmentally friendlier options such as metal, bamboo, or paper straws.
Christmas is a time of creativity, giving and love. So, this year cut down on single use plastic by getting creative. Make your own decorations, gifts and wrapping paper as well as shopping locally to support local business. There are many small changes you can make to help the environment and even your pocket.