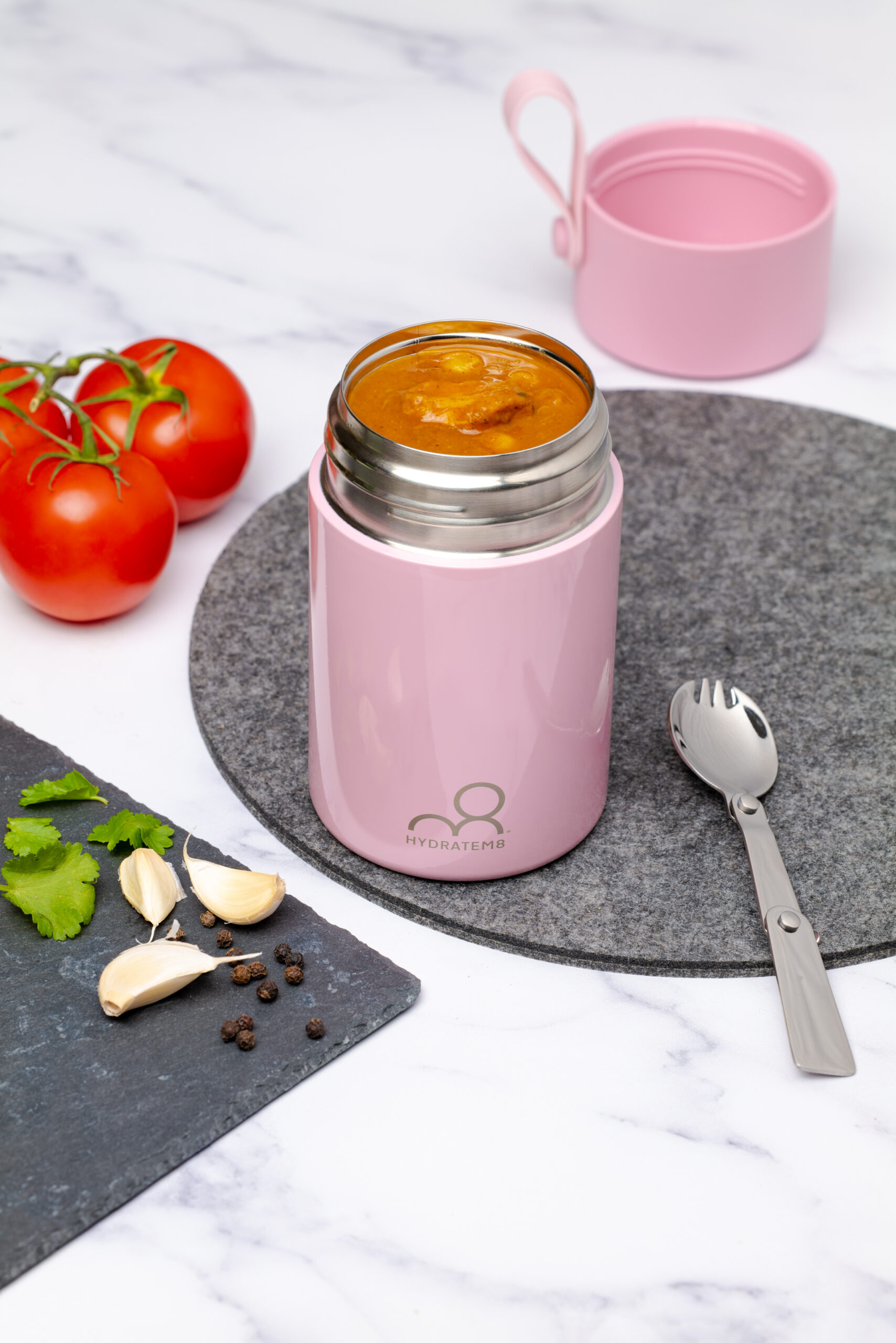 Do you love Moroccan food? Wish you could take it to work for lunch but not sure how? Then this Moroccan inspired chicken soup is ideal for a working lunch. Simply prepare it, fill your food pot up and you're good to go.
Ingredients
2-3 tbsp olive oil
2 chicken thighs boneless, skinless and diced
1 chopped medium onion
1 chopped garlic clove
1 chopped green chilli
3 dried apricots
3 dried and destoned dates
1 tsp paprika
1 tsp ground cumin
½ tsp ground coriander
½ tsp smoked paprika
½ tsp ground cinnamon
½ tsp ground cardamom
500 ml chicken stock
½ tin chopped tomatoes
½ tin of drained chickpeas
Juice of ½ a lime
Salt and pepper
Preparation time: 10 minutes
Cooking time: 30 minutes
Serves 2
Method
1.     Heat half the oil in a frying pan over a medium heat and add the chicken. When the chicken has cooked through remove and place on a plate.
2.     Heat the rest of the oil in a large saucepan and add the onion, fry for 5 minutes. Then add the green chilli, garlic, cumin, paprika, ground coriander, paprika, cinnamon and cardamom and cook for another 2 minutes or until the onions are soft.
3.     Add the diced chicken, dried apricots and dates, tomato puree, tomatoes, chickpeas, and vegetable stock. Allow to simmer for 20 minutes.
4.     Now add the lime juice, season to taste and give the soup a good stir.
5.     Transfer to your food pot for a hearty lunchtime meal.