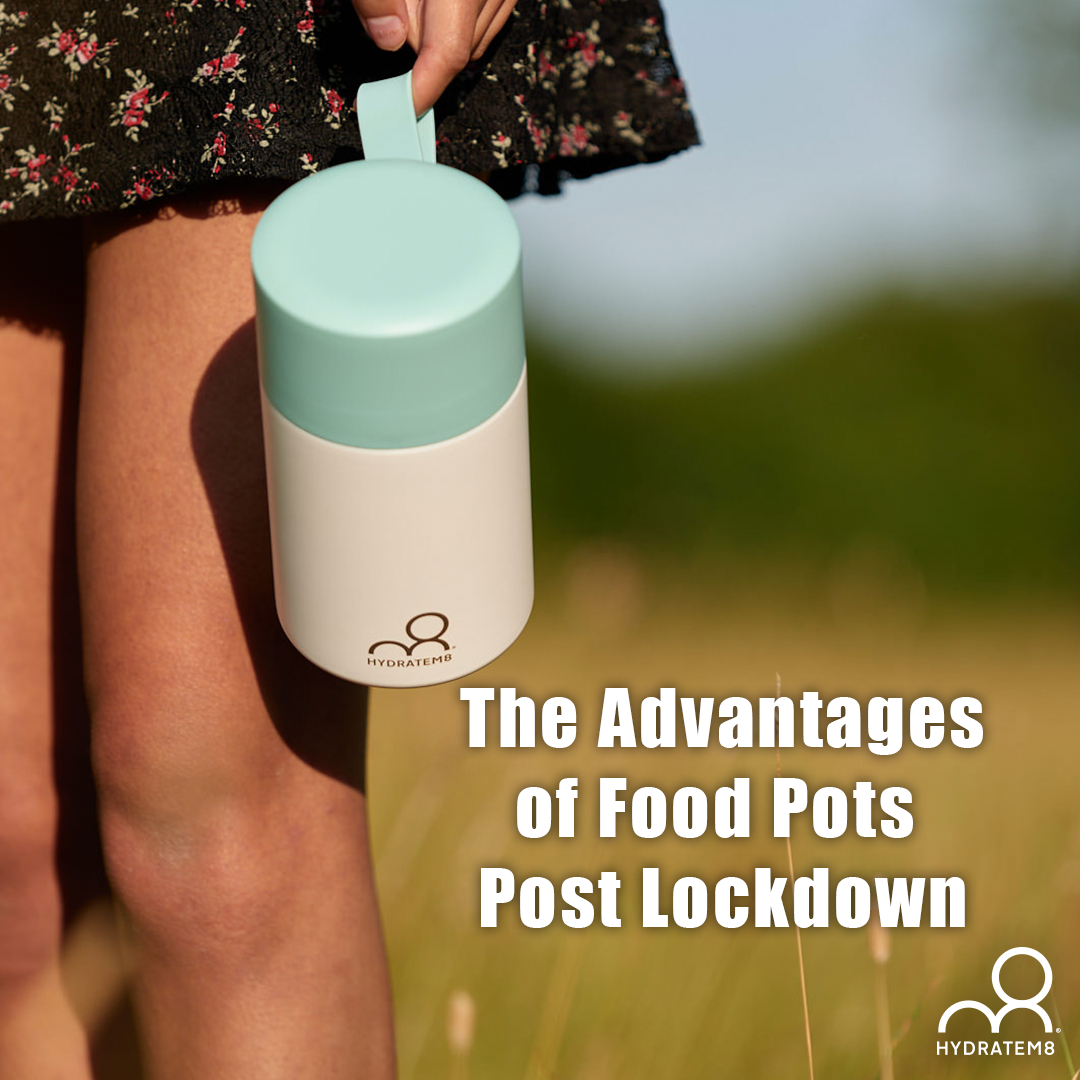 Life is slowly getting back to normal but it looks and feels a little different. Many of us are gradually going back to work or at least, starting to picture when we might be back in the office and that means no more work from home lunches.
While restaurants, bars and cafes are opening back up with new procedures and a greater focus on cleanliness and hygiene, you might not have the time for long queues or even have the money to grab your lunch on the go. That's where our insulated food pots come in.
What are food pots?
Our food pots look sleek and stylish. Plus, they are triple layered so they keep hot food hot for 8 hours and cold food for 12 hours. That means you can enjoy your leftover beef casserole from the night before, piping hot at lunchtime, or your refreshing chicken Caesar salad that you made at 7 am, will still be crisp and cool come 1 pm.
They are fully insulated, so our food pots are perfect for on the go and you don't even need to remember your cutlery because each pot includes a foldable spork.
Why do I need one?
Well, if you're heading back to work, your half-hour lunch may not be long enough for the new social distancing queues occurring at many eateries, especially as many places are now cooking to order. So, your food pot allows you to take a hot lunch to work and you won't even need to leave the office, building site or classroom.
Another great reason is you know exactly what you are eating. Preparing meals at home means you have greater control over what you eat. So, if you're following a diet or just more conscious about eating healthier, our food pots give you the freedom to experiment and eat exactly what you need to, without worrying about added sugar or fat.
The pandemic also meant many of our finances were hit hard and the idea of eating out or grabbing lunch on the go can be a daunting prospect as many of us tighten our belts. Thankfully, preparing your lunch every day means you'll be saving money in the long term. Whereas before you may have been put off of taking your lunch to work for fear of soggy sandwiches, our food pots mean you don't have to fear boring lunches ever again.
For that extra special touch, why not have your food pot engraved? Simply, putting your name on the pot will show everyone who's it is (so they'll think your super cool) and it'll deter them from touching it.
Summary
You no longer need to worry about taking soggy sandwiches to work or having to queue for long periods for work lunches. Instead, you can prepare delicious homemade, healthy meals and take them to work with you. Whether it's a hot or cold lunch, our food pots keep hot food hot and cold food cold for hours. They're the perfect addition to your post lockdown workbag.