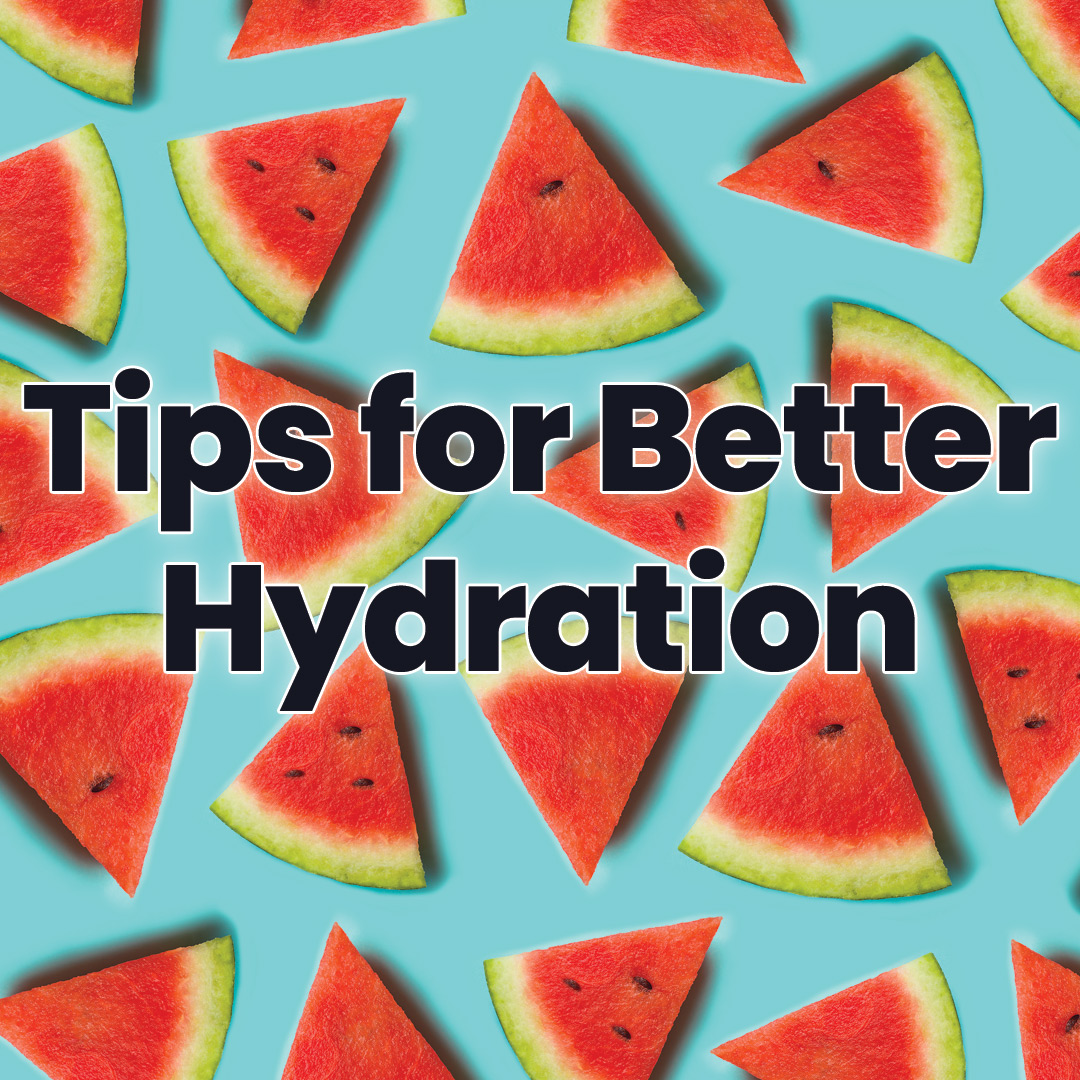 Keep on Top of Your Hydration Game
Here at HydrateM8, we are keen to get our customers to unlock their potential and get on top of their hydration game. We understand it is important to keep hydration at the forefront of your mind to keep your body hydrated, so here are five tips for better hydration!
Water, water, water!
It is a simple one to begin with – You really need to drink more water!
Did you know that the human body is made up of around 60% water? Water helps to keep both your mind and body hydrated and functioning throughout the day, along with flushing out toxins. Have a read of this post for more science-backed benefits of drinking water.
For more information, head to the Hydration section of our blog to read more posts such as Six Warning Steps Towards Dehydration, Is It Possible To Drink Too Much Water? and more!
Keep track of your hydration.
Keeping track of your hydration may not be an easy one. We've been there – A busy day at work, headaches in the afternoon and realising we've consumed little to no water.
If you are struggling to keep track of how much water you are drinking throughout the day, take the guess work out of good hydration with our Hydration Tracker Water Bottles.
Coming in various different designs, these motivational water bottles with timings on the back help you to drink smaller but more consistent amounts throughout the day. From our simplistic HydrateM8 design in Black to our Active "Drink More Water" Water Bottle in Lilac, we have lots of different types of bottle to choose from!
Bored of drinking water? Try infusing it!
We know that drinking water can become dull and tedious, so why not make this daily drink more exciting in the most natural way possible by using a mix of fruit, vegetables, herbs and spices?
Here are some ideas to get you started:
Simple cucumber, grapefruit, lemon, lime or orange.
Raspberry and mint
Lime, mint and chia seeds
Strawberry and basil
Apple and cinnamon sticks
Cucumber, lemon and mint
Grapefruit and rosemary
Eat foods with high water content.
Although drinking water is a vital part of your daily routine, you can gain additional hydration from foods with high water content.
These foods can be easily consumed as part of a meal, or even as a snack alone! Some that we recommend implementing into your daily routine are:
Watermelon
Cucumber
Courgette
Pineapple
Tomatoes
Lettuce
Peaches
Grapefruit
Grapes
Strawberries
Oranges
Apricots
Celery
Bell peppers
Stuck for ideas on how to use them? Try out these hydrating foods in ways such as:
Adding fruit on top of your morning porridge or granola
Adding fresh vegetables into a salad or sandwiches
Snacking on celery, cucumber and bell peppers with dips
Sliced fruit with yoghurt
Adding to smoothies or juices
Try out a variation of drinks to keep things exciting!
Sometimes having drinks other than water is just a part of your daily routine. Whether it be your morning cuppa or a warm drink in the evening, here's a list to keep you inspired:
Caffeine-free herbal teas
Coconut water
Fruit juices and smoothies
Sports drinks
For more information on hydration and health, head to our blog!