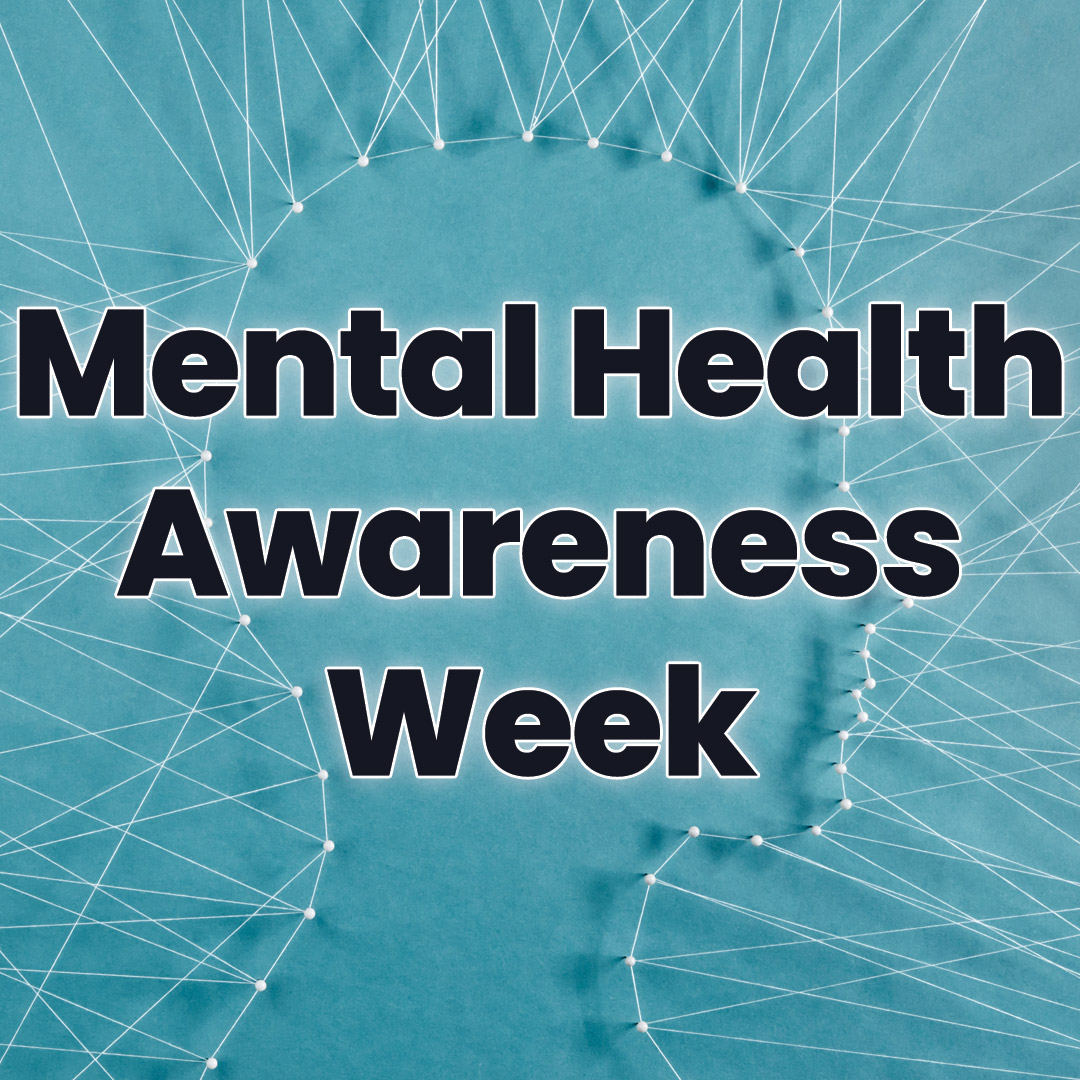 Mental Health Awareness Week
This year Mental Health Awareness Week will take place between the 18th and 24th May 2020. The event is hosted by the Mental Health Foundation and the theme for this year is kindness.
Why is kindness the theme this year?
Originally the theme for this year was sleep. However, it has been changed in light of the recent coronavirus pandemic. The week is intended for the UK public to focus on mental health, and kindness is one of the easy ways we can support each other during these unprecedented times.
We have seen many acts of kindness over the recent weeks. From children drawing rainbows and displaying them in their windows, the weekly 'Clap for Carers' on Thursday evening to the numerous charity acts and donations, probably most notably Captain Tom Moore's fundraising feat after completing 100 laps of his garden.
What can we do to improve our mental wellbeing?
Looking after our mental health is something, we should be doing all year round and not just when we're feeling low or struggling. Good mental health can improve many aspects of our life including our emotional state, sleep, concentration and relationships. Many events in our lives can negatively impact our mental health but recognising the signs is important. Plus, there are many steps you can take to help safeguard your mental wellbeing.
1.    Stay connected with other people
Staying in touch with friends and family is an important aspect of our mental health. Talking to them about how you feel or helping other people can help to stop or prevent the feeling of loneliness. At present when visiting the people you love is difficult, it is important to take advantage of technology like mobile phones, social media, and video calling to keep in touch.
2.    Get some exercise
Regular exercise significantly improves both our mood and concentration as well as our overall mental wellbeing. Therefore, swapping a sedentary lifestyle for something a little more active can prevent mental health issues like depression and anxiety. Any form of aerobic activity or yoga is beneficial, like:
Swimming
Cycling
Jogging
Dancing
Walking
Team sports
3.    Get good sleep
Sleep is more important than you might think. Even though many of us take it for granted when we're younger, sleep deprivation affects your state of mind and your mental wellbeing. Many studies show that 65-90% of adults with major depression have some kind of sleep problem.
If you are having trouble sleeping, there are certain things you can do to improve your sleep pattern, such as:
Limit alcohol intake
Give up smoking or at least avoid cigarettes before bed
Take part in regular aerobic activity, it can help you to fall asleep faster
Keep the bedroom free of artificial and external light
Keep the bedroom clean and well ventilated
Practice meditation or deep breathing techniques
4.    Learn a new skill
Doing something for yourself like learning a new skill, a hobby or just finding time to relax can help to boost your mental wellbeing. During the lockdown, it is easy to become bored or complacent, especially if you've been furloughed from work or are struggling with not being able to see friends and family. So, learning something new can give you something to look forward to and focus your mind on.
Many people find setting themselves goals can be a great way to build self-esteem. It may even be something you can learn with friends if you find an online course or even join an online fitness class.
Summary
Mental Health Awareness Week is taking place from the 18th May 2020 and this year's theme is kindness. With the whole country united in the fight against the coronavirus, it is the perfect time to consider our own mental health as well as that of the people around us. Simple gestures like picking up the phone or sending a card can boost our mental health and make us feel less alone.
If you are worried about yourself or someone else then there are people you can contact such as your GP or the person's GP, the NHS 111 service, or charities such as The Samaritans.
Sources
Harvard Health Publishing. (2019). Sleep and Mental Health. Available at: https://www.health.harvard.edu/newsletter_article/sleep-and-mental-health
National Health Service. (2020). Top Tips to Improve Your Mental Wellbeing. Available at: https://www.nhs.uk/oneyou/every-mind-matters/top-tips-to-improve-your-mental-wellbeing/
Patel, S, A and Jasan, K. (2018). Effect of Different Forms of Exercise on Mental Wellbeing. International Journal of Basic and Applied Physiology: 7(1), pp 61-65.