Start improving your hydration levels today
Over 250,000 customers are using our tracker bottles to monitor & improve their hydration levels


Excellent based on 1000's of reviews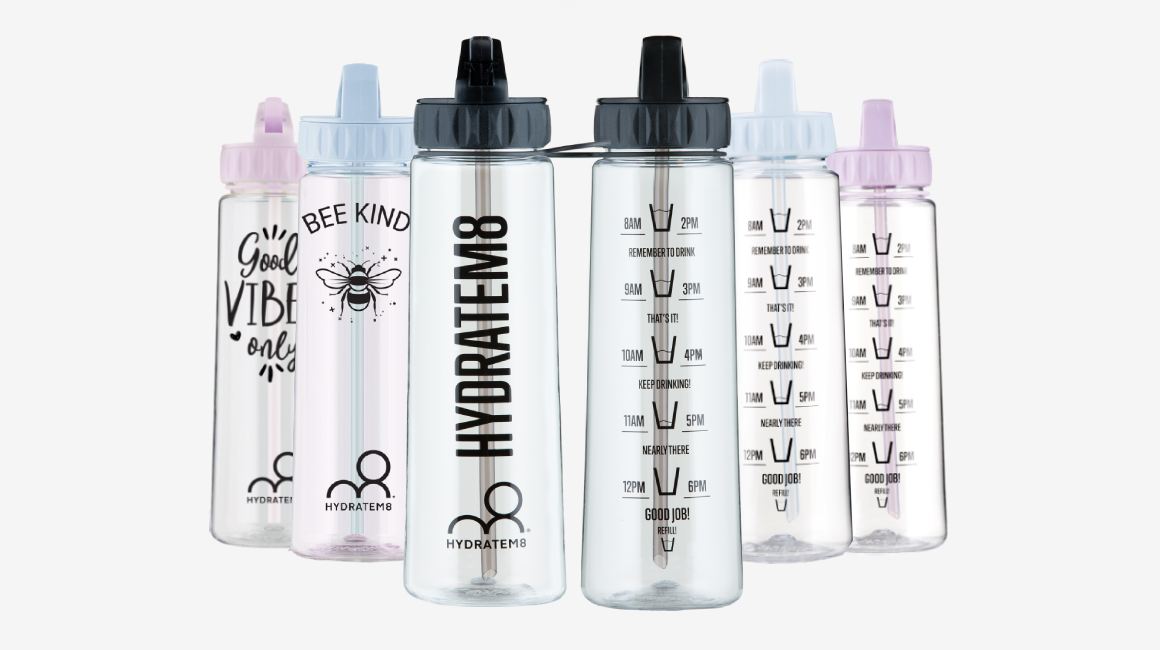 How they work
On the back of each bottle is our famous tracker. Simply follow the hourly timings and take small but consistent sips throughout the day to hit your recommended daily intake of water.

FILL UP
Fill your bottle first thing in the morning and start tracking

TRACK
Follow the timings & take small, regular sips during the day

REFILL & REFRESH
At lunchtime refill your tracker and continue to monitor your intake
Sip for success
Premium water bottles that help you to drink more water by encouraging a consistent intake throughout the day.
Track, monitor & improve
Our tracker water bottles help you to monitor and improve your daily water intake for improved energy levels, better immune system, healthier skin, an aid to weight loss and much more.
MOTIVATE, ENERGISE & feel great
Motivational water bottles with a timings on the back to help you drink smaller but consistent amounts throughout the day. Available in a range of different colours.
GOOD FOR YOU, GOOD FOR THE PLANET
Our tracker bottles are BPA free as well as being rugged and tough. A fully reusable water bottle that reduces the amount of plastic bottles thrown away.
Improve your hydration today, feel amazing tomorrow
The HydrateM8 water tracker bottles will help you to drink the correct amount of water during the day thanks to our patented schedule on the back.
"The tracker really helped me keep tabs on what I was consuming"