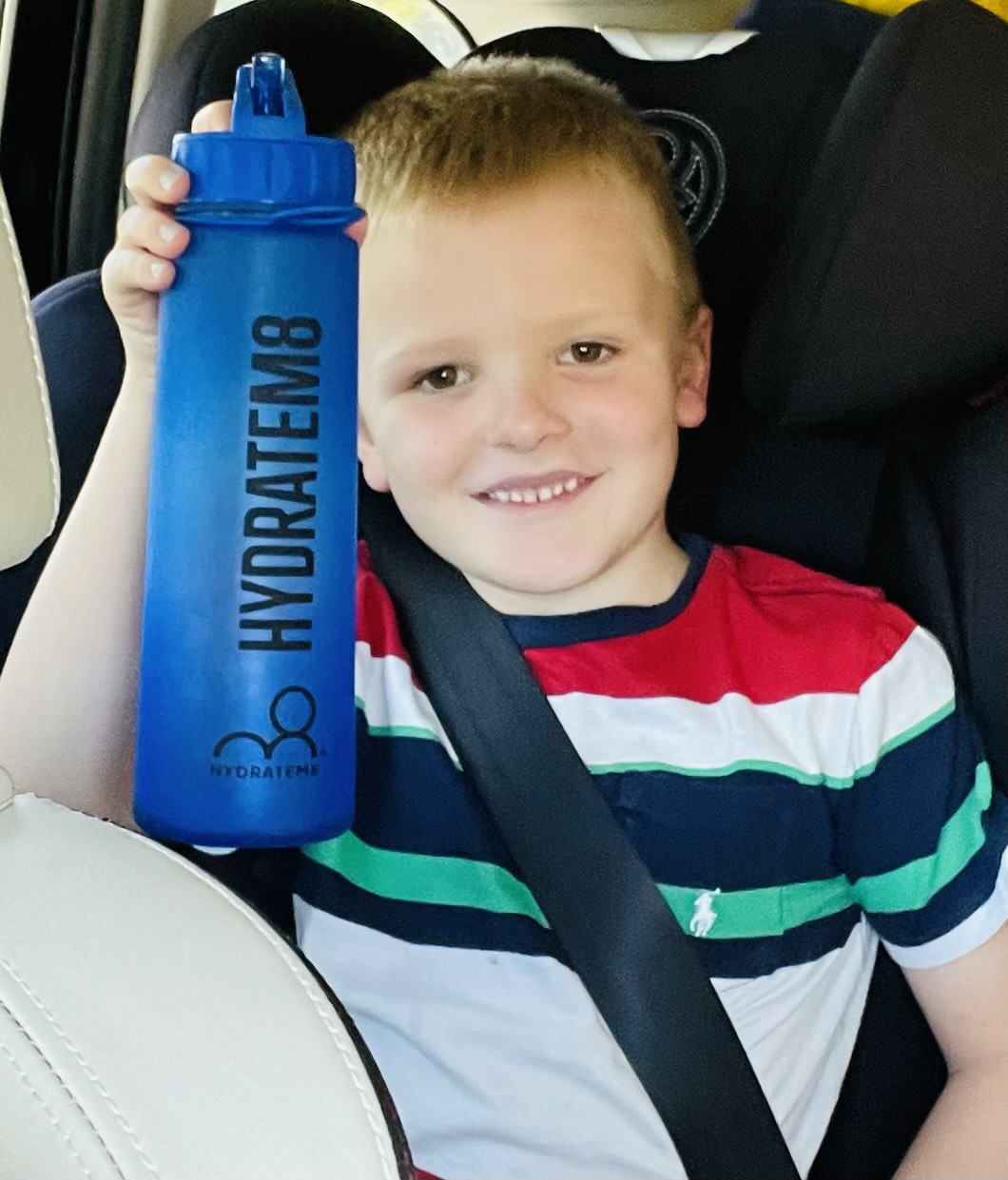 As a busy mum, I have found it really difficult to keep tabs on what my 6 year old is drinking throughout the day, especially at school.
The hydratem8 has taught him how important it is to drink regularly and he is now able to independently keep track of his intake. He enjoys the challenge of trying to drink a full bottle of water before lunch time and another in the afternoon.
This bottle is the perfect size for his school bag and he loves the blue colour. The plastic is very durable and the lid is completely leak free.
The bottle opening is big enough to put fruit and ice cubes in, too. The hydratem8 is the best water bottle out there by far!