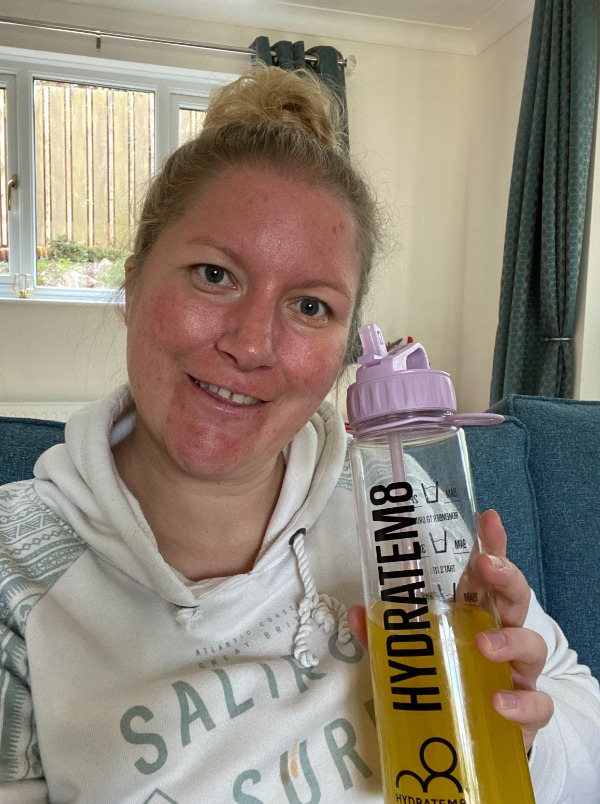 I saw my friend had one of your bottles and asked her where she got it from. I then found a design that I liked and ordered it. My bottle came within 5 days from ordering. Since I received my bottle it has helped me to keep drinking and refilling my bottle to ensure I drink.
I have found myself using this bottle on a daily basis, taking it to work with me which is helping me to drink more. I have noticed that by using my bottle I don't get as many headaches as I used to get. I can add squash to my bottle or I sometimes add fruit with water i.e. lemons or fresh strawberries.
Thank you ever so much for my bottle!