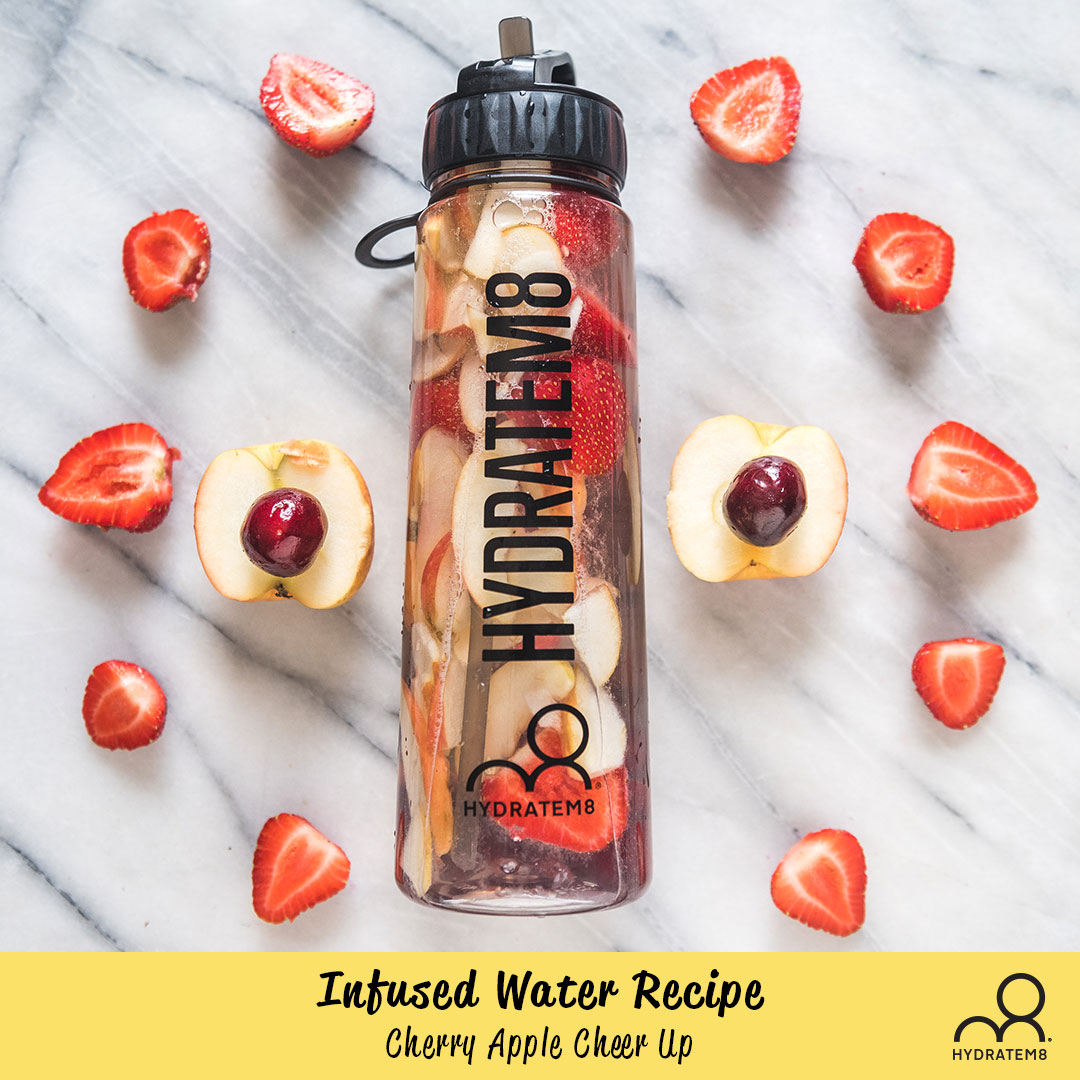 Cherries, apples and a small handful of strawberries make this a deliciously sweet but enjoyable water.
Cherries have anti-inflammatory properties, and, wait for it, they are known to reduce belly fat –yippee! Because of their anti-inflammatory use, they can relieve symptoms of arthritis and other aches and pains in the body. Energising to the last drop, you have to try this one.
Serves: 2
Preparation Time: 5 minutes
Ingredients:
2 small apples, cored and sliced
2 large handfuls cherries, stoned and cut in half
6 strawberries, hulled and cut in half
Juice of half a lemon
Method:
Prepare the fruit as instructed, and pop into your water bottles.
Top with fresh water and shake.
Refrigerate for 1-2 hours before drinking.