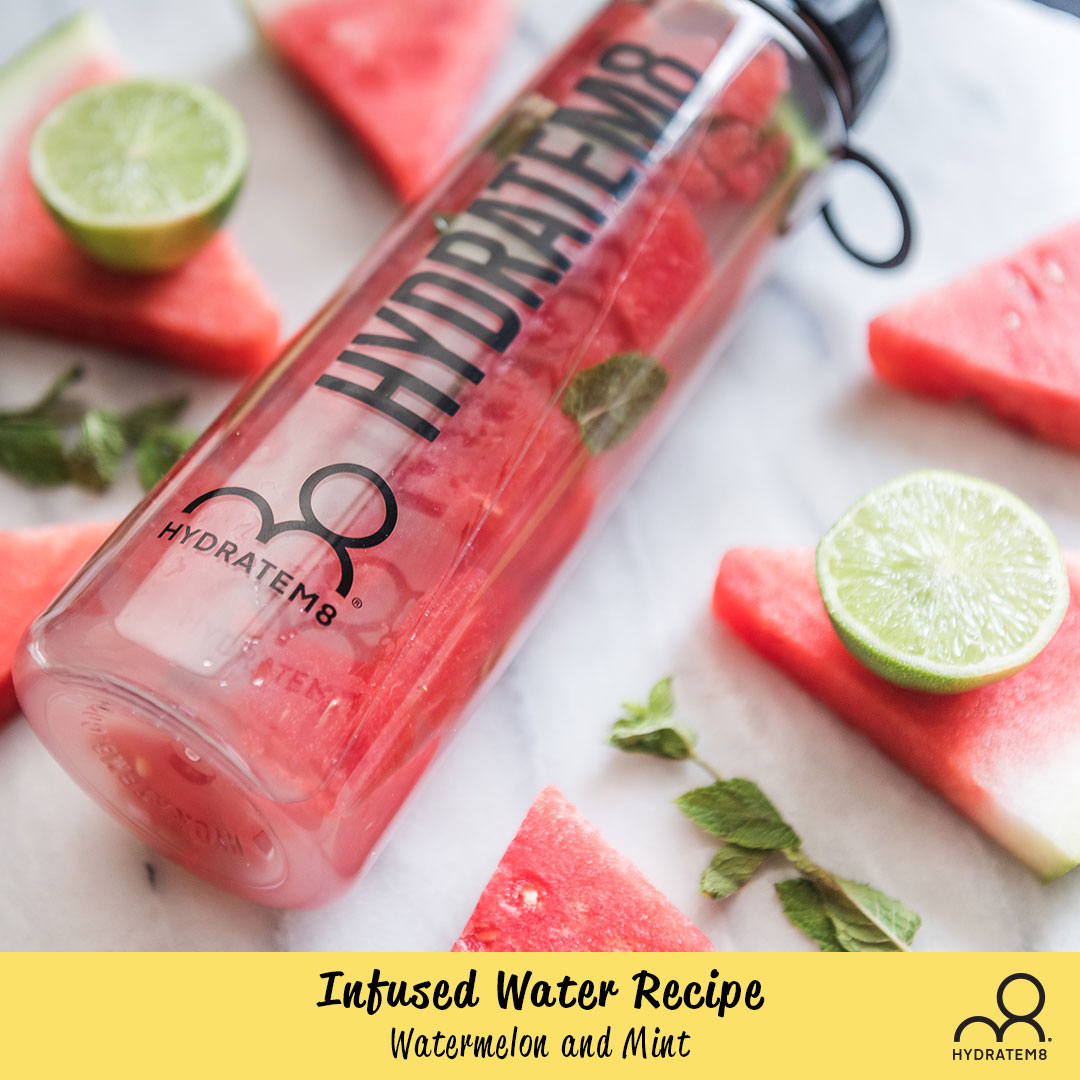 Very thirst quenching, as water melon is 90% water anyway! Full of rehydration salts this will 'pick you up' quickly. Suck on the watermelon afterwards or during your drink, and this will revitalize your energy. Watermelon is nutrient dense, including a vital antioxidant called lycopene, which promotes a healthy heart.
Serves: 2
Preparation Time: 5 minutes
Ingredients:
3 slices from a medium sized watermelon, cut into chunks, skin removed (include seeds)
12-15 healthy mint leaves, torn
Juice of 2 limes
Method:
Place the watermelon into the water bottle along with the mint leaves (try not to put too much of the stalks in there).
Fill the water bottle with very cold water. Shake the bottle.
Leave in the fridge until ready to drink. Shake vigorously before consuming.