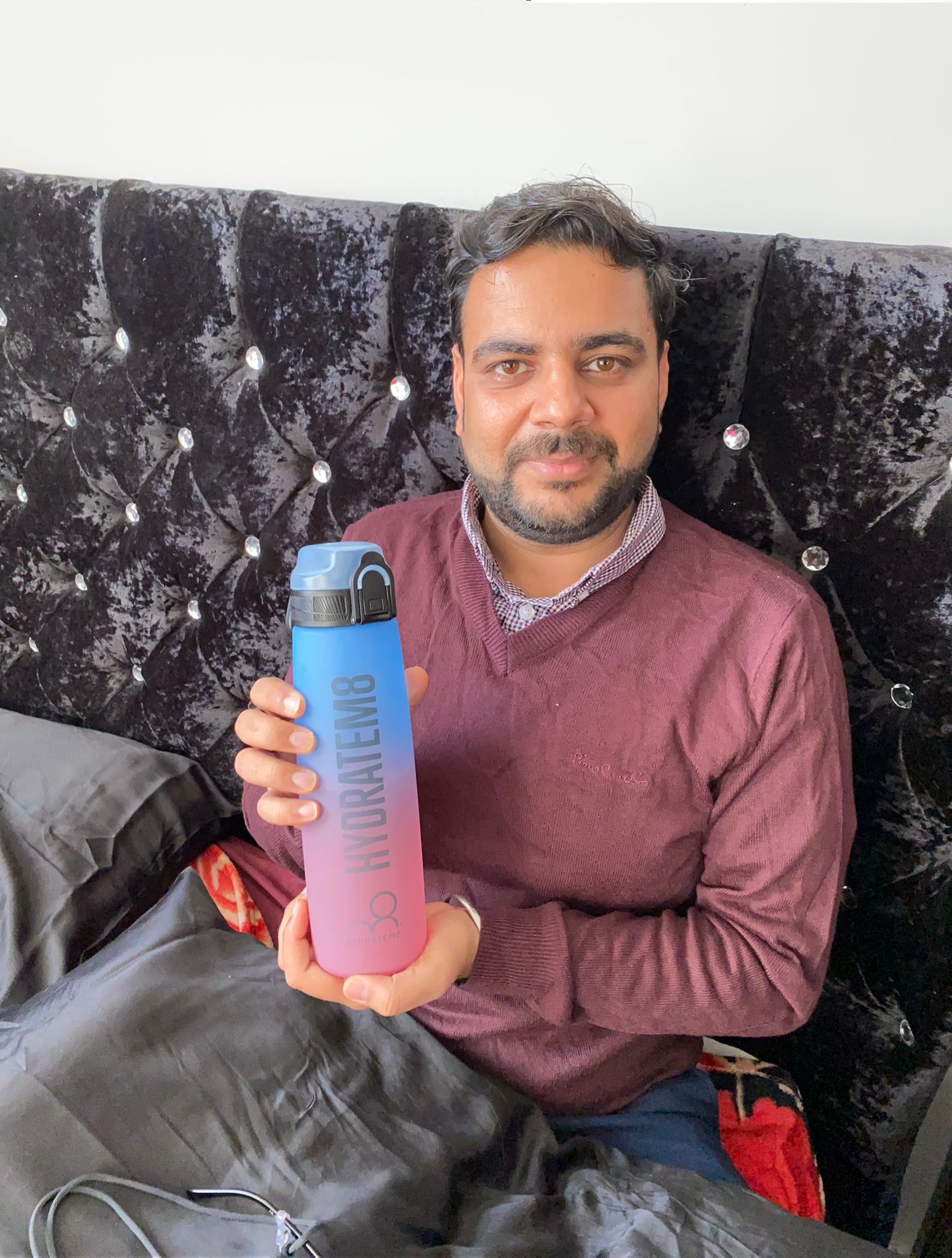 I bought my first tracker bottle from Hydratem8 and this was so amazing to drink. The bottle is really well made & a superb design.
I am very happy and 100% recommend this product. I am using it for my work to keep me hydrated.
Hydratem8 tracker bottles are sustainable, have excellent quality and pretty designs. Hydratem8 tracker bottles aim to make a healthy lifestyle and drink proper water every day to stay nice and healthy.
Once I received my bottle it has helped me to keep my daily routine so easy. I am going to buy it for my partner too.
Thank you so much Hydratem8 for  this amazing bottle.