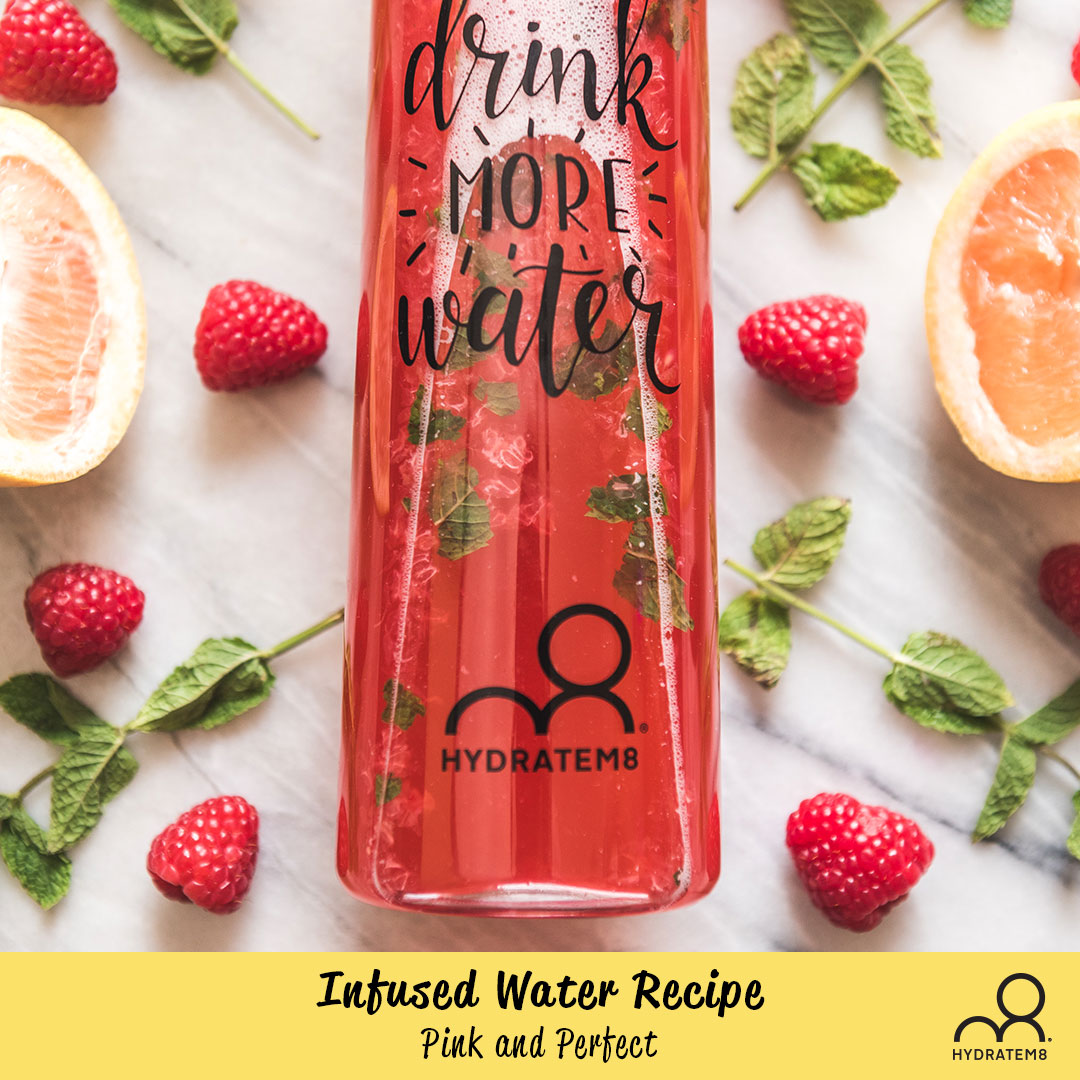 This infused water is the best of all worlds – plenty of citrus, the best of antioxidant berries and a bit of sweetness from the agave or honey, without the sugar content. What more could you want! You can add or decrease the citrus or sugar content to suit your palate.
Makes: Up to 2 bottles – for 1 bottle, simply halve the recipe. Making 2 bottles at a time prevents fruit wastage.
Ingredients:
3 lemons, juiced
½ pink grapefruit, juiced
80g raspberries
2tbsp raw honey or agave syrup (for the sweetness without the sugar!)
2 sprigs mint
Method:
Blend or crush the raspberries until almost smooth.
Finely chop the mint and add to the raspberries.
Mix in the pink grapefruit juice.
Add all the ingredients into your water bottle, add tap or mineral water and mix until the honey/agave syrup is dissolved.
For more sweetness, add extra honey or agave.
Shake well before drinking – if you want a more minty taste, add more mint –simple!