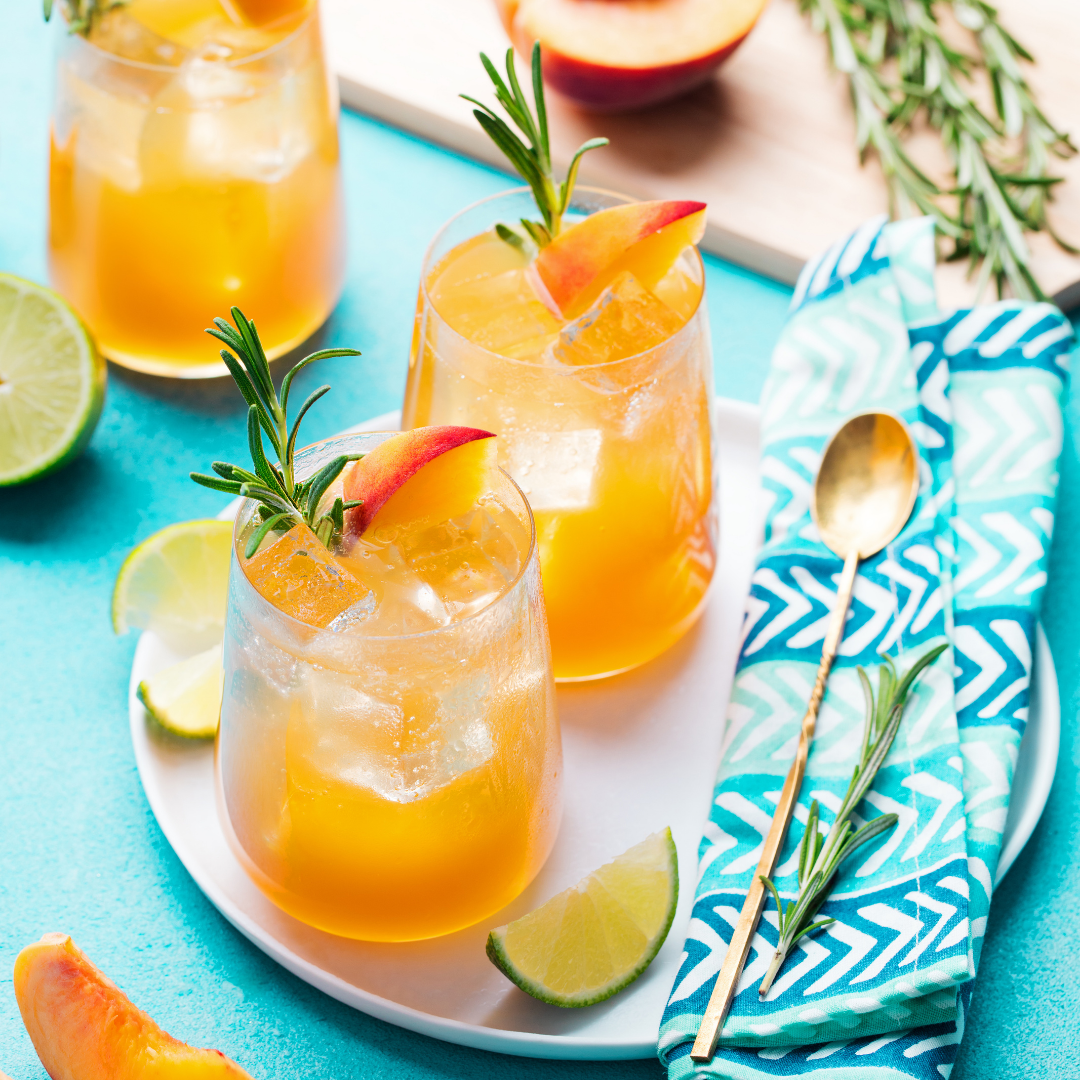 A peach fizz is a sweet, non alcoholic treat, perfect for those impending autumnal evenings where you'll want to reminisce about the summer.
Did you know: the term "you're a real peach" comes from a tradition where peaches were given to a friend you liked!
Ingredients
1 white peach with stone removed
25ml sugar syrup
1/2 litre sparkling water
1 mint sprig (optional)
Method
Put the peach, syrup and mint leaves in a blender and blend until smooth.
Place a handful of ice cubes in a glass or your hydratem8 tracker bottle.
Divide the peach mix between glasses or bottles and top up with sparkling water.
Give the drink a stir (or a shake) and serve.