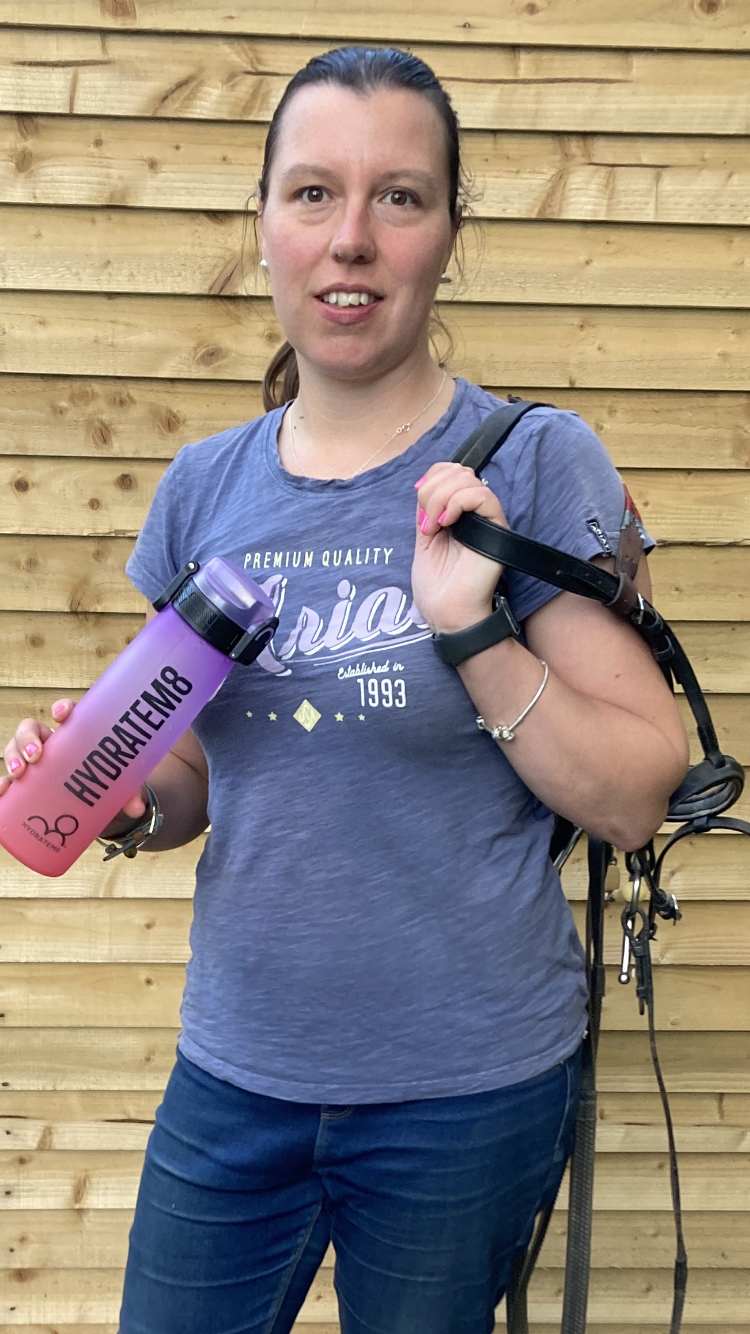 I started using Hydratem8 to ensure I drank plenty of water whilst out and about with my horse.
It's now my go to water bottle before and after riding to ensure whilst exercising I have enough fluids and don't get dehydrated. I now never go to the stables without it – summer or winter, mucking out or riding I never have to worry.
With the range of colours in Hydratem8 to choose from I can also ensure I match with my horses outfit!
I am now so used to drinking water regularly I no longer need to wear a watch – I can tell the time by my water intake bodyclock! I would highly recommend getting one.