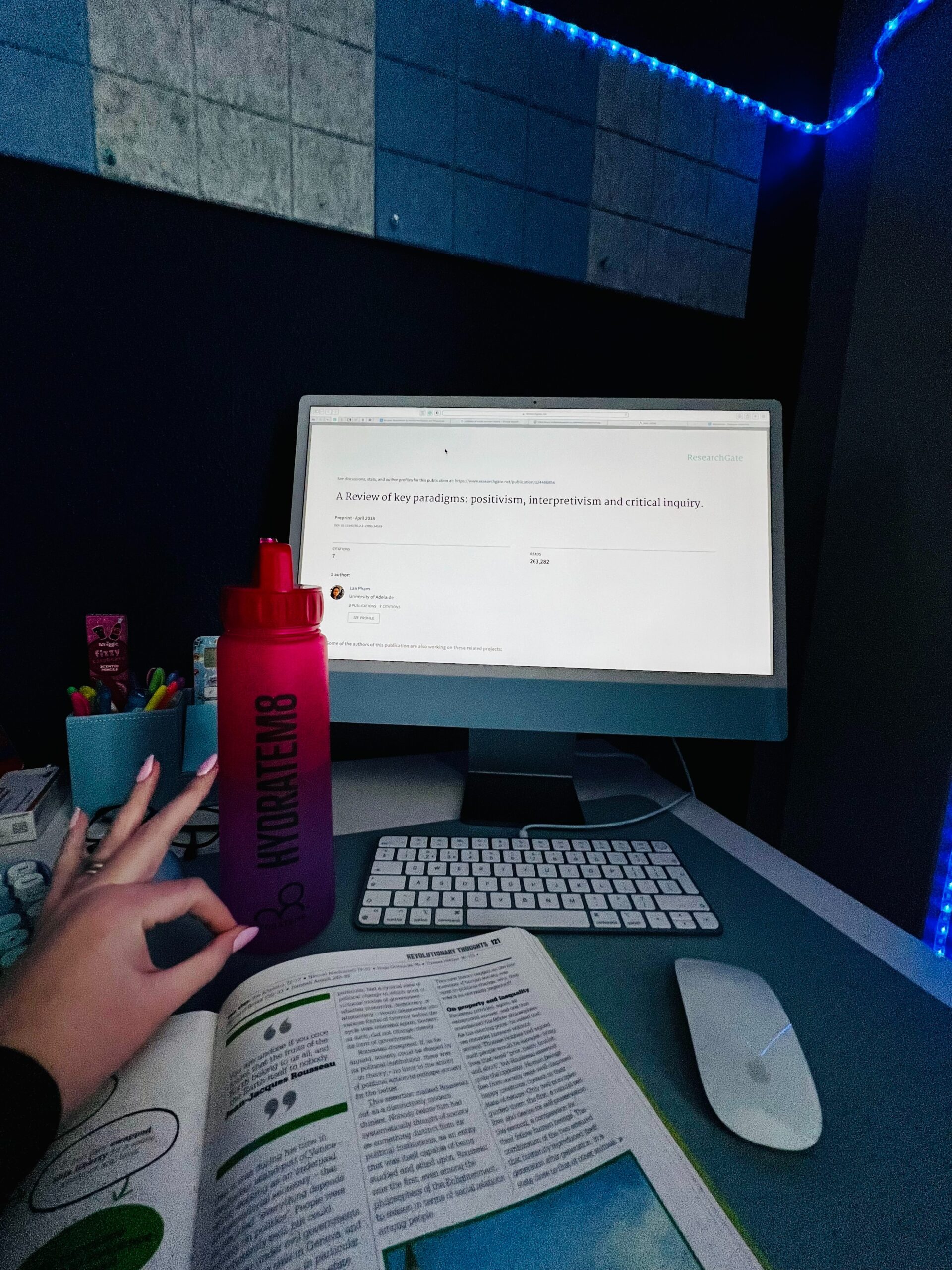 I've been a HydrateM8 customer for many years, I first brought the original bottle (there was only one type) as I needed encouragement to drink more regularly and the cute quote made it 'fashionable!' Haha.
Fast forward a 'few' years and we still have our originals bottles  still as we just replaced the straws and lids to make sure we keep reusing as much as possible. We now have various hot/cold metal bottles, which in summer is great for ice alllll day and winter for those peppermint teas. My ride or die right now is this beauty (although I really need a blue one to be ascetically pleasing haha), it is my study partner… going back to uni and studying for hours …. Water becomes your friend! Having the  lid with a straw allows me to sip away while ensuring I don't drip on my work or desk haha. Literally sipping to success.
We are a HydrateM8 household here – it's the original hydration tracker!