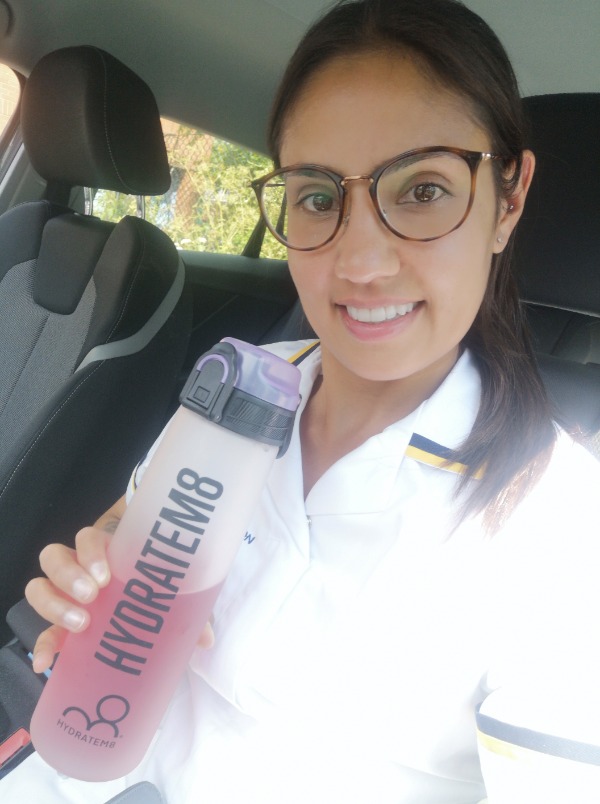 As a student midwife being on placement for 12 hr shifts can be tough going. Having my hydratem8 tracker water bottle has helped me to keep on top of my hydration allowing me to stay focused throughout my shift.
Being a Mum to two active children my hydratem8 bottle is always an essential part of my backpack for days out with the kids. It's durable and easy to carry and being 900ml ensures I've always got plenty of fluids to drink!
Hydratem8 has become my go to for gifts for friends and family, and using the engraving service gives a personal touch top.
I really can't recommend them enough!