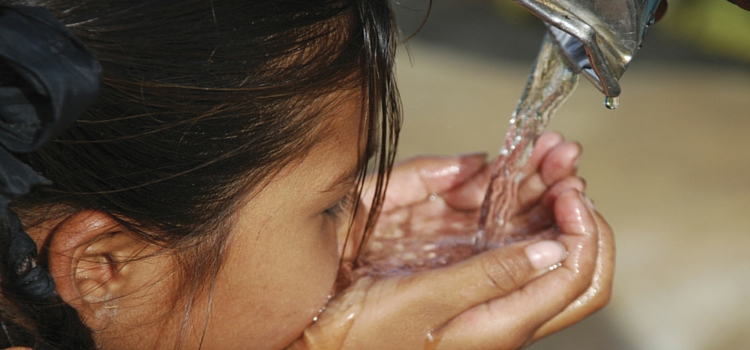 Every minute of every day people are suffering because of a lack of safe water and sanitation. It doesn't have to be this way but as things stand, this is the harsh reality of the situation. Lives are being lost and daily tragedies occur.
It's easy for us to sit back and do nothing but nothing cannot be an option. The poorest people in the world do not have what we have so surely we have a responsibility to do something. The truth is that every little helps!
Take a look at the statistics:
650 million people live without safe water.
3 billion people don't have access to adequate sanitation. That is one in three of the world's population.
Around 315 thousand children under the age of 5 face death every year from diarrhoeal diseases caused by dirty water and poor sanitation. That's 900 children per day.
There are many fantastic organisations that are working tirelessly to improve such harrowing statistics. Water Aid, The Water Project and Pump Aid are just a few of the water heroes.
Clean Water Means Change!
In countries like Ethiopia. Kenya, Uganda and Nepal the need is great. New conditions need to be put in place throughout many countries across the world. Women and girls in particular bear the burden of walking miles to collect water from streams and ponds. However, these streams are full of water-borne diseases that is making them and their families sick. The illness this causes robs people of their lives and wreak havoc among communities.
We must play our part
"In this life we cannot always do great things. But we can do small things with great love"
Mother Theresa
We know that there is only so much we can but something that has always been close to our hearts is to help those in some of the world's poorest and hardest to reach communities. At the very start of Hydratem8 we worked closely with Pump Aid, a British charity, to help improve the very stats you have just read. To do this, we donated £1 per adult bottle that we sold up until 2017.
It was such a pleasure to be able to sponsor pumps such as one in Kazebe, Mchinji. You can read the full details of this project here.
Pump Aid is a wonderful organisation who are focused on achieving lasting change by improving hygiene and sanitation practices, training in water pump operation and encouraging communities to exploit their economic opportunities, so that they reach a point of self-reliance and no longer need the support of us or anyone else. You can visit their website here.