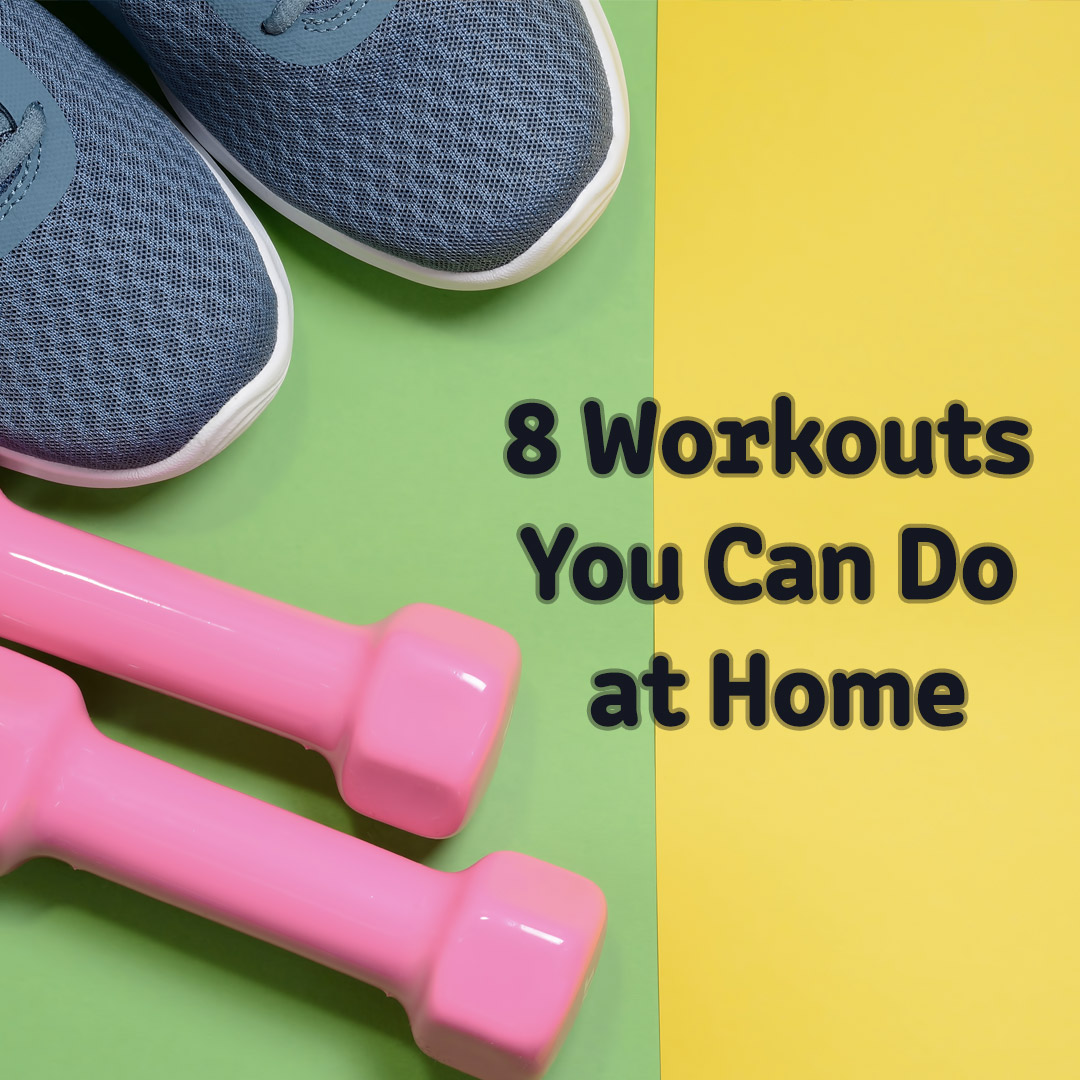 Simple home workouts
Self-isolating means a lot of time spent at home, and even if you're not isolating, gyms are now closed and restrictions to many outdoor areas are in place since the coronavirus UK outbreak. That means we all need to get a little creative when it comes to exercising and working out. The good thing about working out at home is it can be cheap, just as effective and it might even be fun. Here are our ideas for easy workouts you can do at home without the need for special equipment (why not FaceTime your mates and get them on it, too)!
1.    DIY dumbbells
Working out and keeping fit doesn't need to cost you a lot. You don't need to even fork out for specialist equipment, you can make your own instead. Toning up your arms can be done using a can of baked beans in each hand. Alternatively, if you want to lift weights, why not fill plastic drinks bottles with water, sand or soil? Use them in the same way as regular dumbbells and as you progress increase the size of the bottle or change what you're filling them with to increase the weight. If you're feeling strong, you could fill the bottles with gravel.
2.    Dancing beans…
If you enjoy dancing or taking part in aerobics, you may want some hand weights to provide more resistance. If that's the case, tins of baked beans are an ideal size and weight, but if you're looking for something a little more substantial then tins of paint could be what you're looking for.
3.    Step back to the 90s
Step aerobics was a big 90s favourite and we'd often see Mr Motivator first thing in the morning trying to get us all active (that is if you're old enough to remember). Although it sounds boring, step aerobics is an easy way to burn calories, per hour it burns more calories than running!
And you don't need to rush out and buy yourself a fancy step because if you live in a house you already have stairs you can utilise. If you're in a bungalow, it may be a little difficult but you can use anything that resembles a step or if you're in a flat, the communal stairs could be an option (just remember the social distancing guidelines). Just walking up and down the stairs counts towards your physical activity, too.
4.    Grow veg and burn calories
If you're not a big exercise fan and don't want designated workouts, typical activities like gardening also burn calories. Things like digging and shifting paving stones can burn lots of calories but light duties like potting and weeding are better for you than sitting inside. If you can be out in your garden, getting some fresh air can make you feel better and help with both your physical and mental wellbeing.
Equally, getting some sunlight will also increase your vitamin D stores which your body needs for healthy, strong teeth and bones as well as supporting your immune system. Plus, it's time to get planting and this could be a great excuse to start growing your fruit and veg.
5.    Household chores count
Spring cleaning and daily chores exert physical activity and burn calories. For example, hoovering burns 40 calories every hour. All sorts of household chores count so turn the music up and get scrubbing!
6.    Utilise the net
The internet can be full of rubbish and fake news but it is also full of helpful resources. There are many videos online aimed at keeping fit and active during self-isolation. The NHS has a series of 10-minute workouts and many clubs are holding classes via social media or video conferencing.
Alternatively, why not get together with friends (virtually, of course) and start your exercise class or club. You'll be able to come up with creative ideas about how to work out and you'll also get to socialise after.
7.    Go back to the old-school
Why not head back to your youth and get some inspiration from some old school games. Activities like hopscotch, which are also great to involve kids, are good ways to burn calories.
Skipping is another activity good for keeping fit. Or why not set up a circuit in your front room to work out different areas of the body.
8.    Get the paintbrushes out
If you've got to stay indoors to stay healthy, you might be tempted to get decorating and it's a great way to get a sweat on. Activities like painting and wallpapering can burn calories and your house will look great, too.