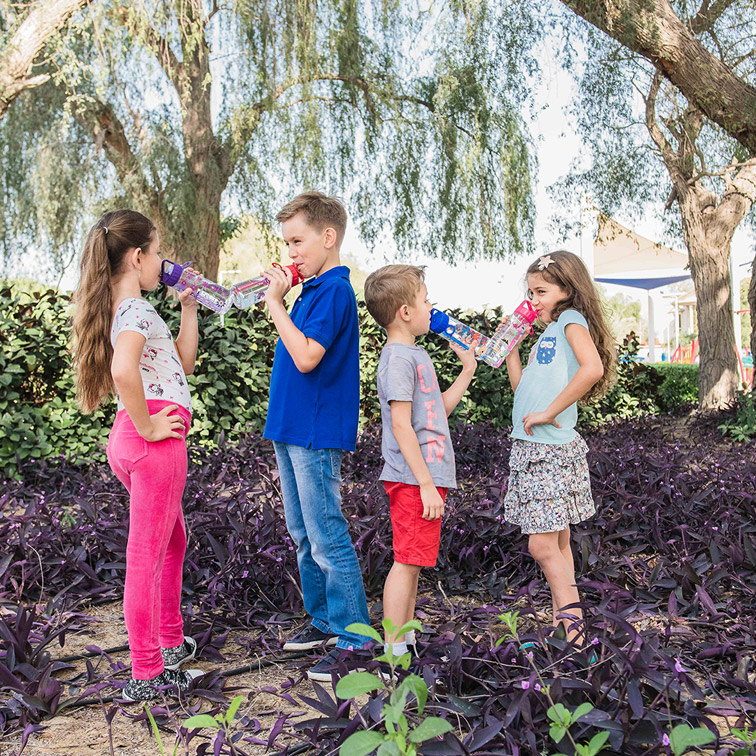 'I don't like it', 'it tastes horrible' or 'water is so boring', are these statements familiar in your household?
Water is an important component for maintaining health and wellbeing, and this is no different for our children. In terms of sugar or additive content, water is the best drink for children because it doesn't contain anything nasty. Many parents complain about their children not wanting to drink water and worry about the side effects. Low levels in children can induce the same side effects as in adults including headaches, tiredness, lack of concentration and continence problems.
If you are concerned that your child is not drinking enough water, then there are several steps you could take to try to encourage them to take on board more water. These four easy suggestions are just some examples:
HYDRATEM8's water bottles with hydration trackers for kids
Our 600ml kid's water bottles with hydration trackers are a perfect addition to your child's lunchbox. Available in a variety of artistic designs, the hydration tracker has hourly 100ml targets to encourage and remind your child to drink. At just £12.99, some of the designs have been designed by Great Ormond Street Children's Hospital patients with £1 of every purchase going to the charity.
The use of their own 'special' bottle can also encourage children to drink more around their friends and whilst at school.
Dilute with sugar-free squash
If your child is adamant that they will not drink water on its own, add a very dilute sugar-free squash to give it a sweeter taste. The change in colour may make the drink more appealing and the slightly sweeter taste may make it more appetising for your child.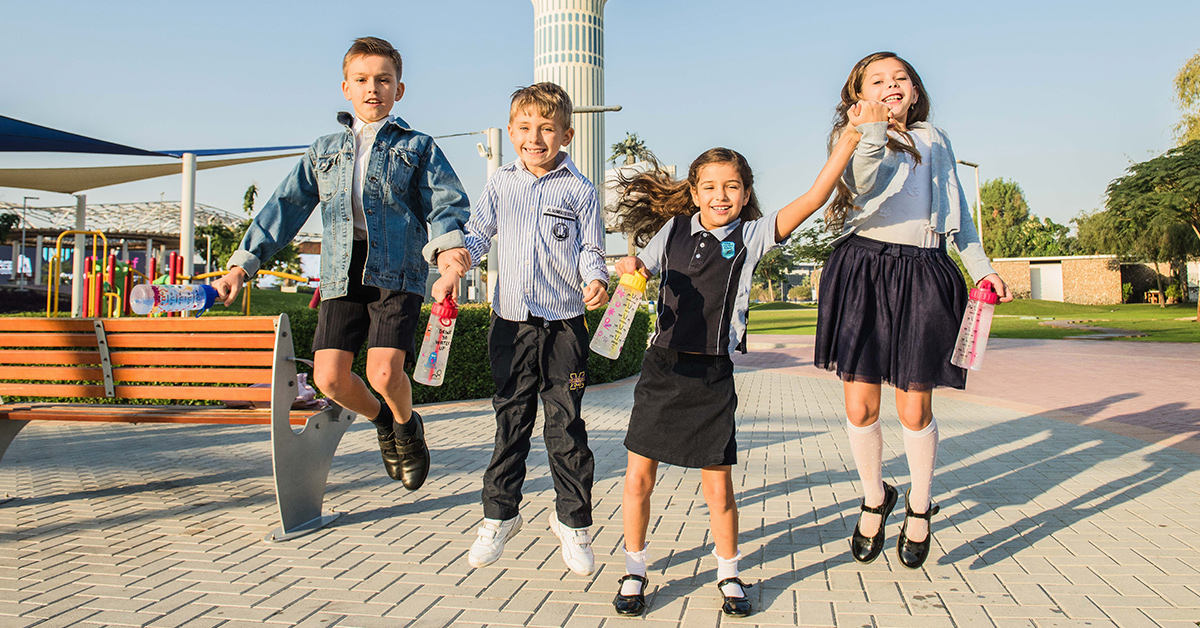 Make ice-pops or popsicles
A fun way to encourage water intake is to make ice-pops, particularly in the summer months. Simply dilute some sugar-free squash and place in ice lolly moulds, freeze for 4-8 hours and then enjoy. These homemade lollies are not only a great way to 'top-up' the kid's fluid intake but are also a great activity you can do together. Plus, because they are homemade, they are more likely to want to eat them.
You could try other recipes too, using freshly squeezed orange or lemon juice or crushing strawberries and adding water. Or why not see what recipes your child has in mind.
Fruit as a source of water
Fruit and vegetables have high water contents and so can be a great way to increase fluid intake. Adding fruit to water can make it more exciting for children, not only is it more appealing to the eye but it adds a sweet flavour too. You could even try making a child-friendly mocktail – adding strawberries, orange slices, cucumber slices, lemon slices and mint to the water can make your little ones feel more grown-up and encourage them to have a drink.
There is a variety of things you can do to make water more exciting for your child. But remember, avoid giving them a drink for at least an hour before bed to avoid any nighttime accidents!