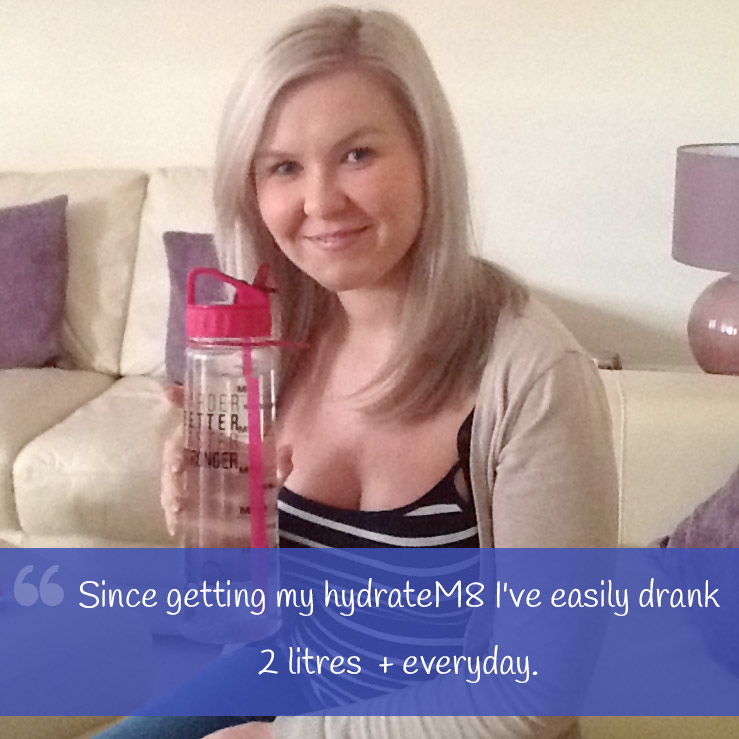 I decided to buy a hydrateM8 because I'd seen a few people with them on Instagram and talking about how good they were. I was terrible at keeping hydrated, to be honest I think I'd be lucky if I was even finishing one 500ml bottle per day.

I have acne which I'm currently being treated by a dermatologist for but I thought if I could up my water intake that wouldn't be a bad thing, and I definitely think it has helped! Also, I'm just beginning a diet to shift 1 1/2 stone and I'm aware that drinking plenty water can help.

Since getting my hydrateM8 I've easily drank 2 litres + everyday – I'm amazed how well it's worked for me and I'm telling everyone about it.

Everyone in my work comments on my bottle and how they would like one for themselves and I've told them it's definitely one of my best buys to date!
Emma MacLeod