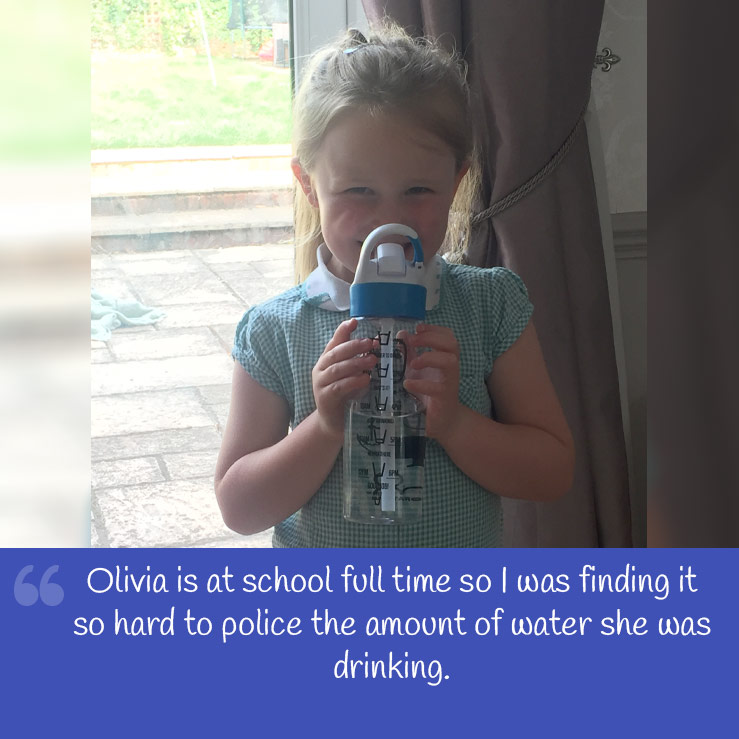 This is Olivia, she is 5 and suffers with a bladder condition which gives her infections constantly. She is currently under treatment at Great Ormond Street Hospital, and as a first option they said she needed to drink more to enable her to empty her bladder more frequently.

Olivia is at school full time so I was finding it so hard to police the amount of water she was drinking. I have had HydrateM8 bottles for some time and I know how much it helps me keep on track so I instantly ordered her one for school. She knows she needs to drink up until 3pm before I collect her now and does so every day.

I'm pleased to say since using her HydrateM8 bottle she hasn't had one infection and I was even able to cancel one of her appointments as her condition improved so much! One day at a time but I honestly think the easy fun bottles are the reason she has improved with the help of the water we have a different child! So thank you HydrateM8!!!
Hayley Murdoch