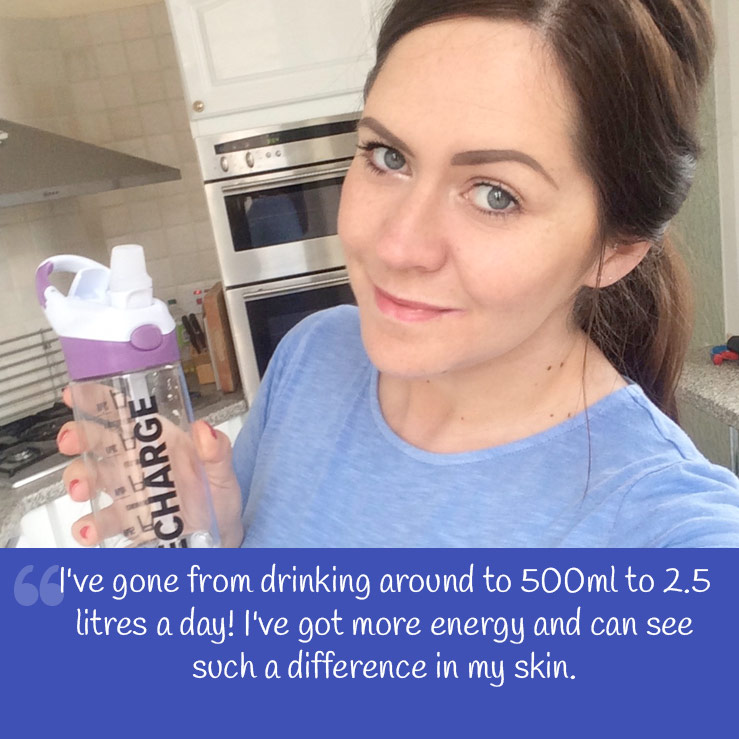 Being a busy mum and also 6 months pregnant, drinking enough water and staying hydrated is obviously very important.
Unfortunately I found myself lacking on my water intake as I'd forget to buy bottles and with a toddler around, I couldn't leave glasses of it within his reach!

I decided to order the hydratem8 600ml bottle as it was a good size for throwing in my changing bag when I am out and about.

Since getting my bottle, I've went from drinking around to 500ml to 2.5 litres a day! I've got more energy and can see such a difference in my skin. It's so convenient to have beside me without the worry of a toddler knocking it over. Also the time markings are really handy for keeping track of how much I've drank.

Definitely money well spent!
Lucy Stewart