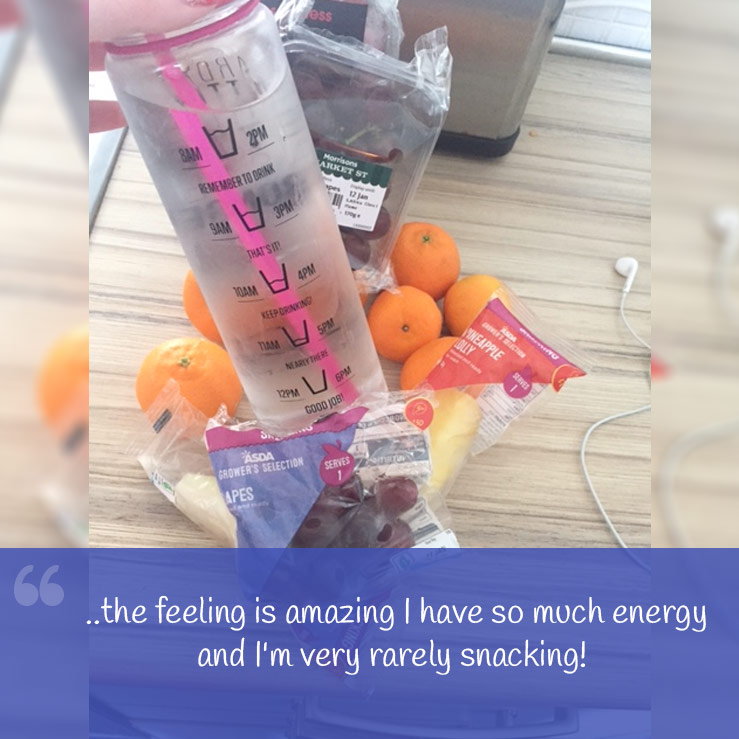 Here's why HydrateM8 has been a life changer for me:

Almost a year ago I sadly was rushed to hospital for emergency surgery, when I was in surgery it became apparent why I was unwell for a few day before after surgery I was discharged while samples were sent for testing, few days past I received a phone call to go up and discuss my results. That day my world crashed I was diagnosed with grade 1a low malignancy ovarian cancer at 31 I was completely lost,alone,scared I felt things I could never ever explain or had experienced before! When you hear cancer you think death…… well that's what I thought how incredibly wrong was I ! After surgery I didn't need chemotherapy but needed a host of other drugs that made me swell bloat feel awful!

I couldn't drink water without being sick so was put off water all together! After being told it's gone I can be normal my first thought was loose weight and eat and drink properly, which I tried so hard my fault was not drinking water I think mainly the fear of being sick!

My friend had a HydrateM8 bottle and swore by it she hated water as much as I did but lost so much weight and felt better.

So I decided to give it a try, I have had it not even a week my water intake is amazing I have had a visit to my doctor my skin is so good I look so much better And the feeling is amazing I have so much energy and I'm very rarely snacking! And my fear of being sick has gone! I've lost 15ib in weight since December still another 36 to go but thank you so much for being able to chase my dream body I'm in a good place mentally and I truly feel the bottle has been a huge factor.
Laura Mccrorie