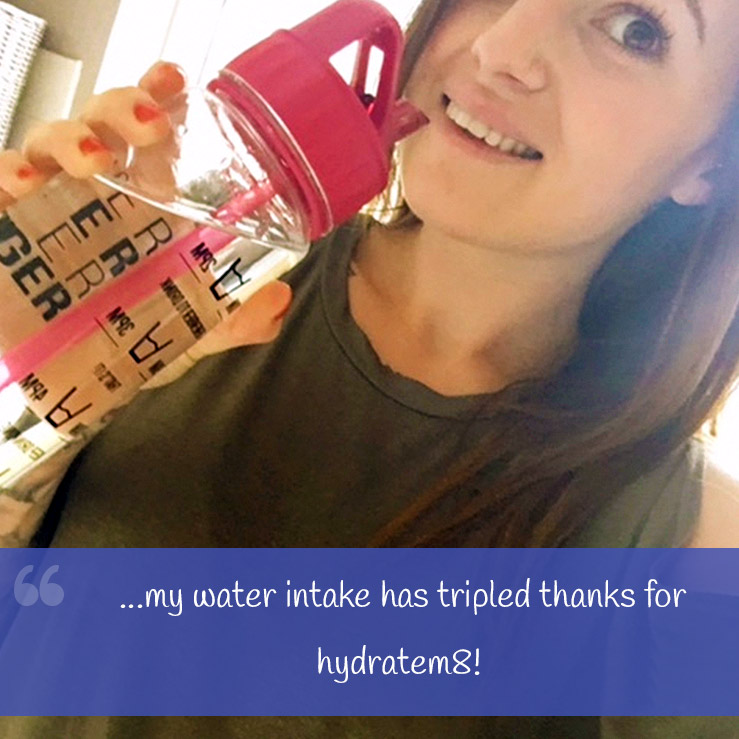 I originally brought the hydratem8 to ensure that throughout the day I was encouraged to drink a suitable amount of water. I'm useless when I comes to drinking and it's good to see that when the hours are ticking away so is my water levels!

Before hydratem8 id forget to drink for most of the day, especially when out of the house!

My current fitness goal is to shred body fat and tone, I'm currently 60 days into a 90 day fitness plan and my water intake has tripled thanks for hydratem8!

I think it's really important people understand the importance of drinking water. The hydratem8 is such a flexible accessory to have! Not only does it come in a range of colours, but it also is safe to use in the dishwasher and fits in my car cup holder! Win win!

The only downside? I need to use the toilet more! Haha!
Zara Lewis