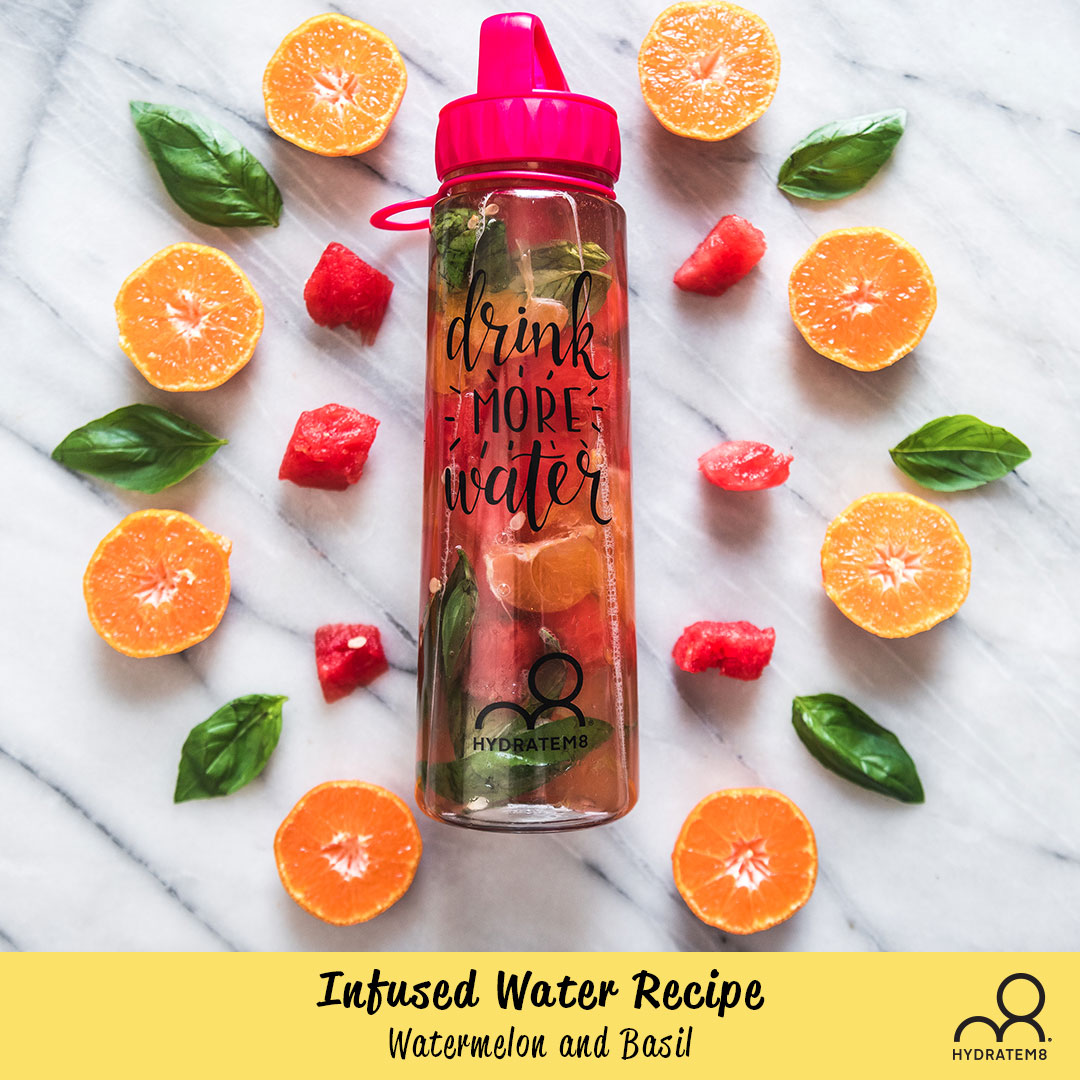 Watermelon may not always be appealing as a salad ingredient, but it can be a fantastic addition to water. Not only is it hugely colourful and appealing to the eye but it offers a sweet and tangy taste that is effortlessly complemented by fresh basil!
Serves: 2
Preparation Time: 5 minutes
Ingredients:
2 chopped watermelon slices, skin removed
1 mandarin or satsuma, finely sliced
Handful of fresh basil leaves
Water
Method:
Fill your water bottle with water.
Chop your watermelon slices down into smaller bites – roughly quarters, or maybe even smaller.
Add these and the mandarin slices to your water bottle.
Pluck some fresh basil (not too much – just a miniature handful will do) and scrunch it up in your hands.
Pop these leaves into your water bottle and give them a few moments to infuse.
Give the bottle a very gentle shake. Start drinking and feel refreshed!