Staying hydrated is one of the fundamental principles of life, keeping every cell within our body working in the most efficient and healthy way. So, when you are out and about, it is important to have a drink with you to keep thirst at bay by carrying a water bottle.
The best way to do this is by keeping a refillable water bottle inside your fridge at all times, ready and waiting for any adventure. That way you never have any excuse for becoming dehydrated – when you are about to leave the house, pick up your bottle and off you go!
Water is responsible for the proper functioning of every cell in your body. That means that every single aspect of your life could be improved by drinking a little more.
Here are some examples:


Bright, glowing, acne-free skin

The regulation of body temperature

Detoxification of the kidneys

Maintenance of blood pressure


Concentration and energy boosting

Reusable vs disposable water bottles
Sure, you could pick up a drink while you are out and about. Maybe a cool, crisp bottle of water would be the perfect refresh that you'll need. There are several reasons why this is not an ideal option:
Why HydrateM8 water bottles?
Not all reusable water bottles are created equal, which is why it is important to purchase yours from a retailer that strives for high-quality products and excellent customer service. Choose HydrateM8 for the very best water bottles on the market and become a part of our hydration family.
The Benefits of HydrateM8 Bottles:
Which Water Bottle is Best for Me?
The range of HydrateM8 bottles is ever-growing, as we aim to satisfy even more of your hydration needs.
The current selection includes: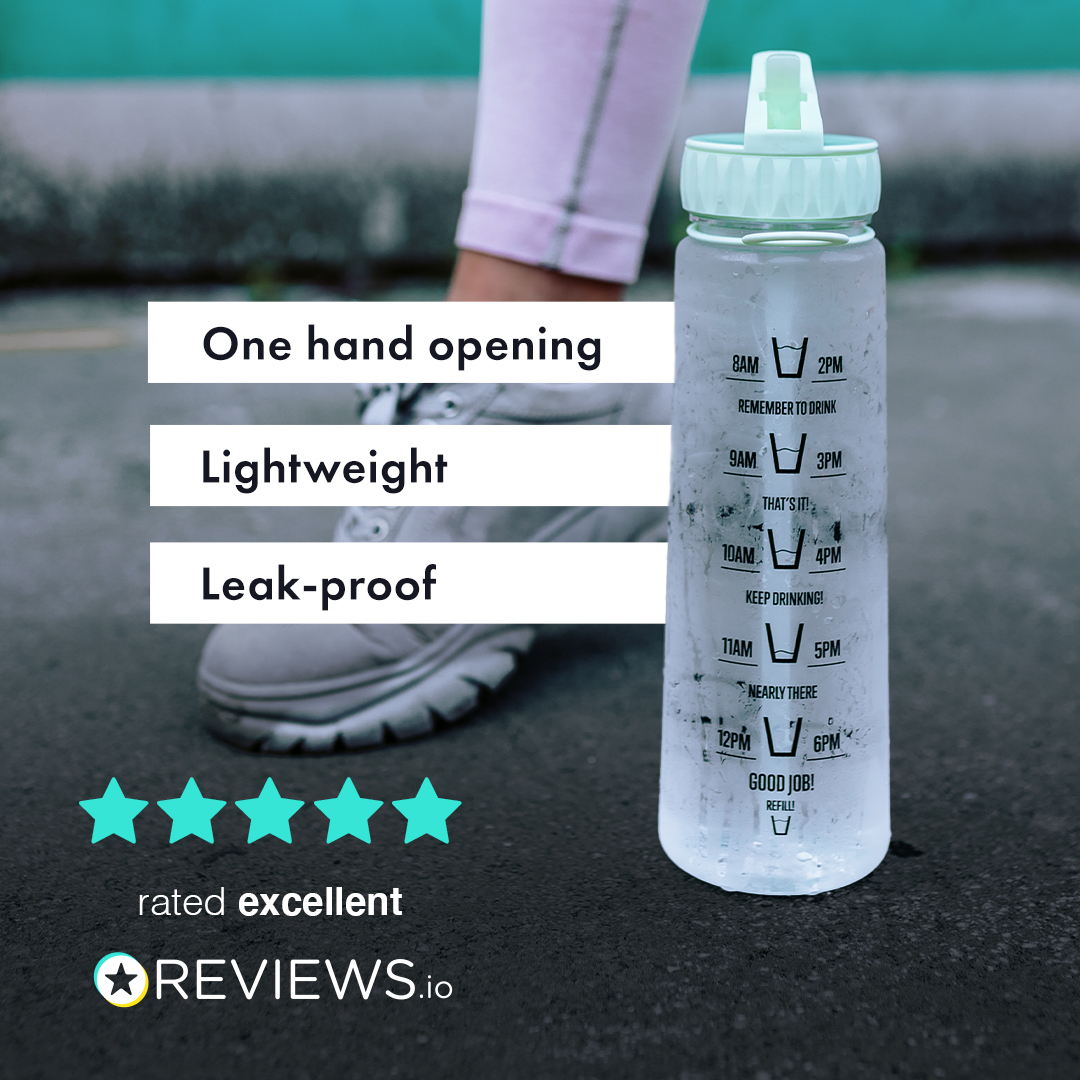 Original hydration tracker water bottle:
Monitor your hydration intake with ease thanks to this tracker bottle with convenient time markings on the side. Complete with a simple flip straw and HydrateM8 logo or motivational quote, this remains one of our most popular bottles for cold drinks to date.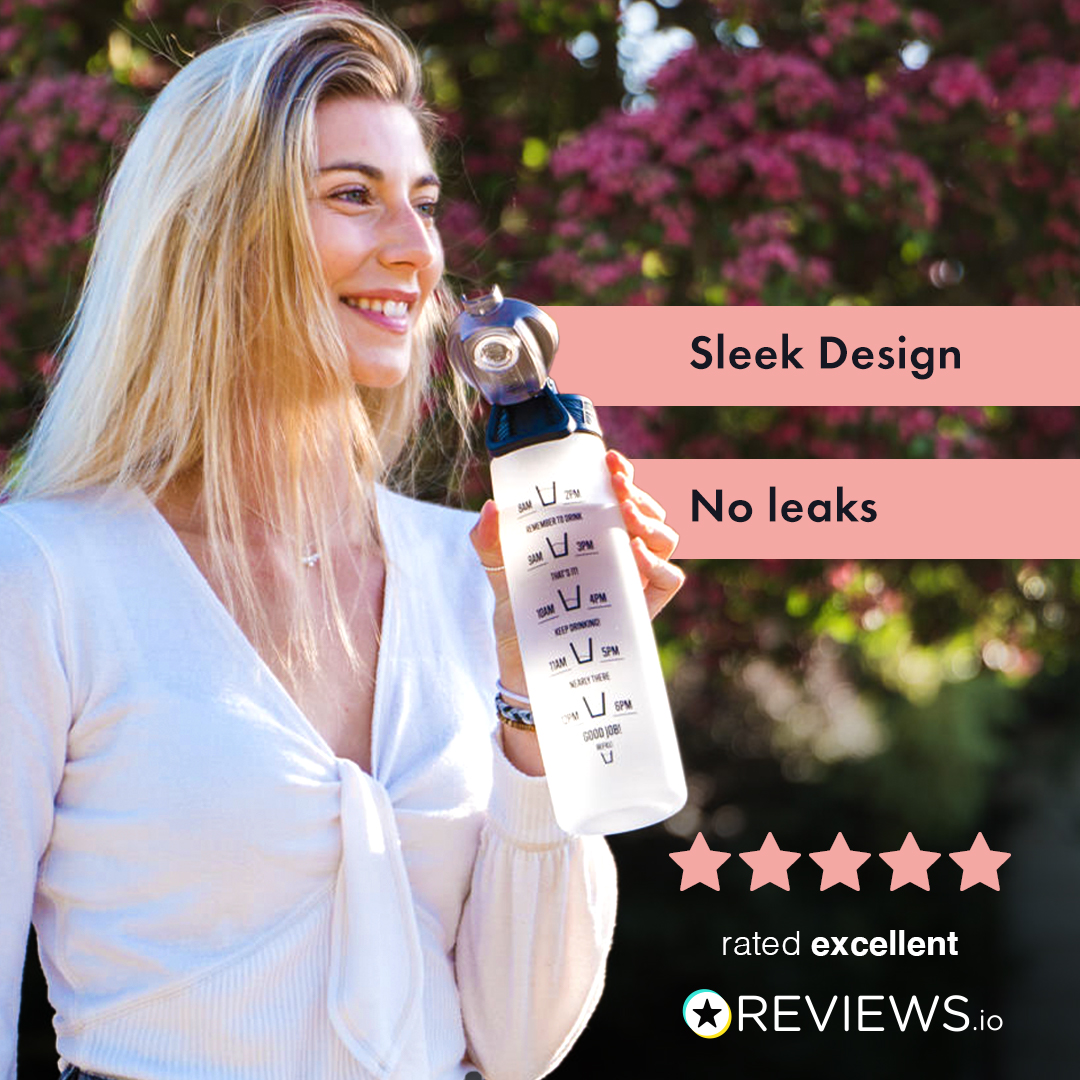 Active hydration tracker water bottle:
No time to waste? The convenient button opening of this tracker bottle is ideal for those who take their workouts seriously!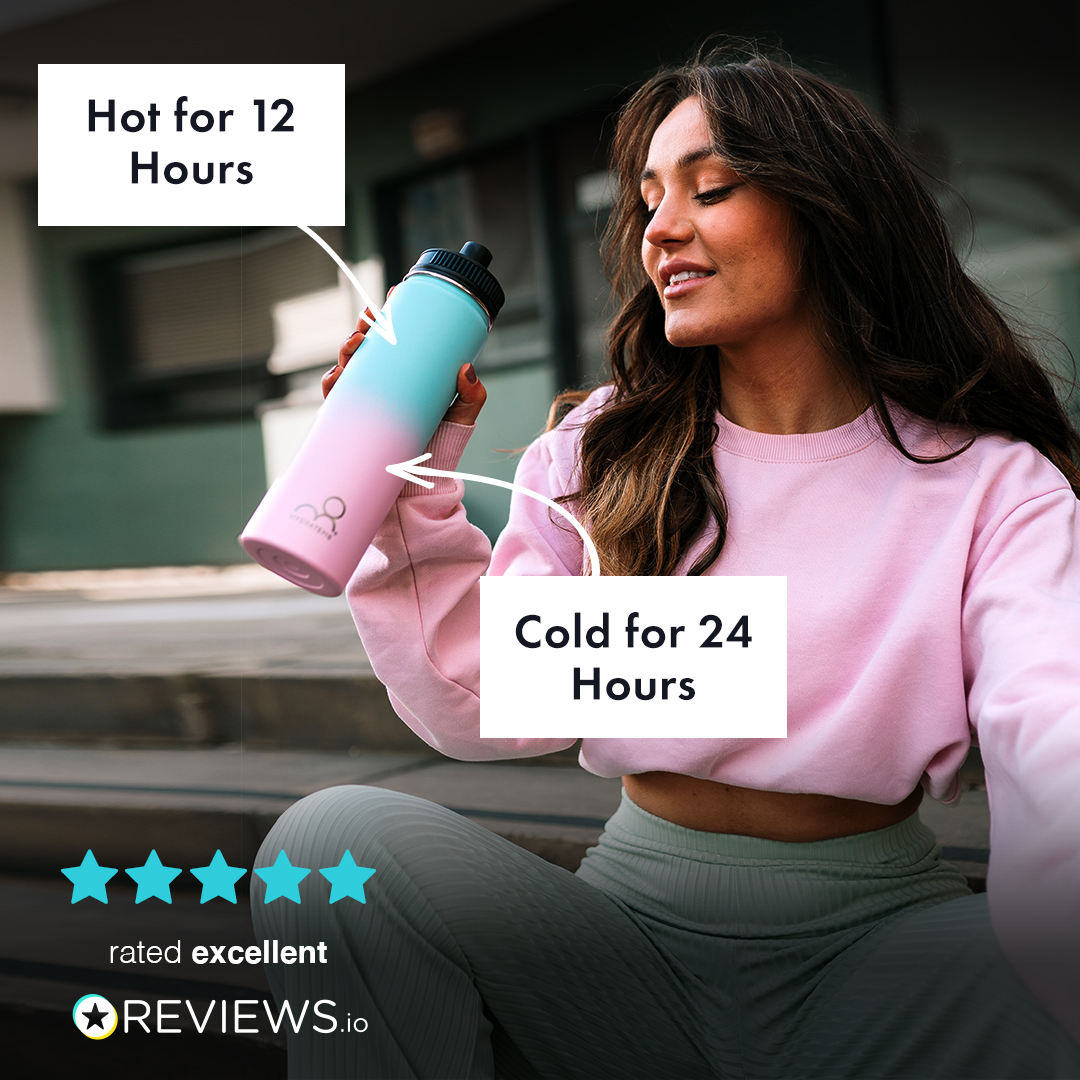 650ml roamer water bottle:
Keep your drinks hot or cold all day and customise your drinking style, with a dual-opening lid. Flip the top for a quick sip or sit and enjoy a well-earned cuppa by unscrewing the top and using the lid as a cup.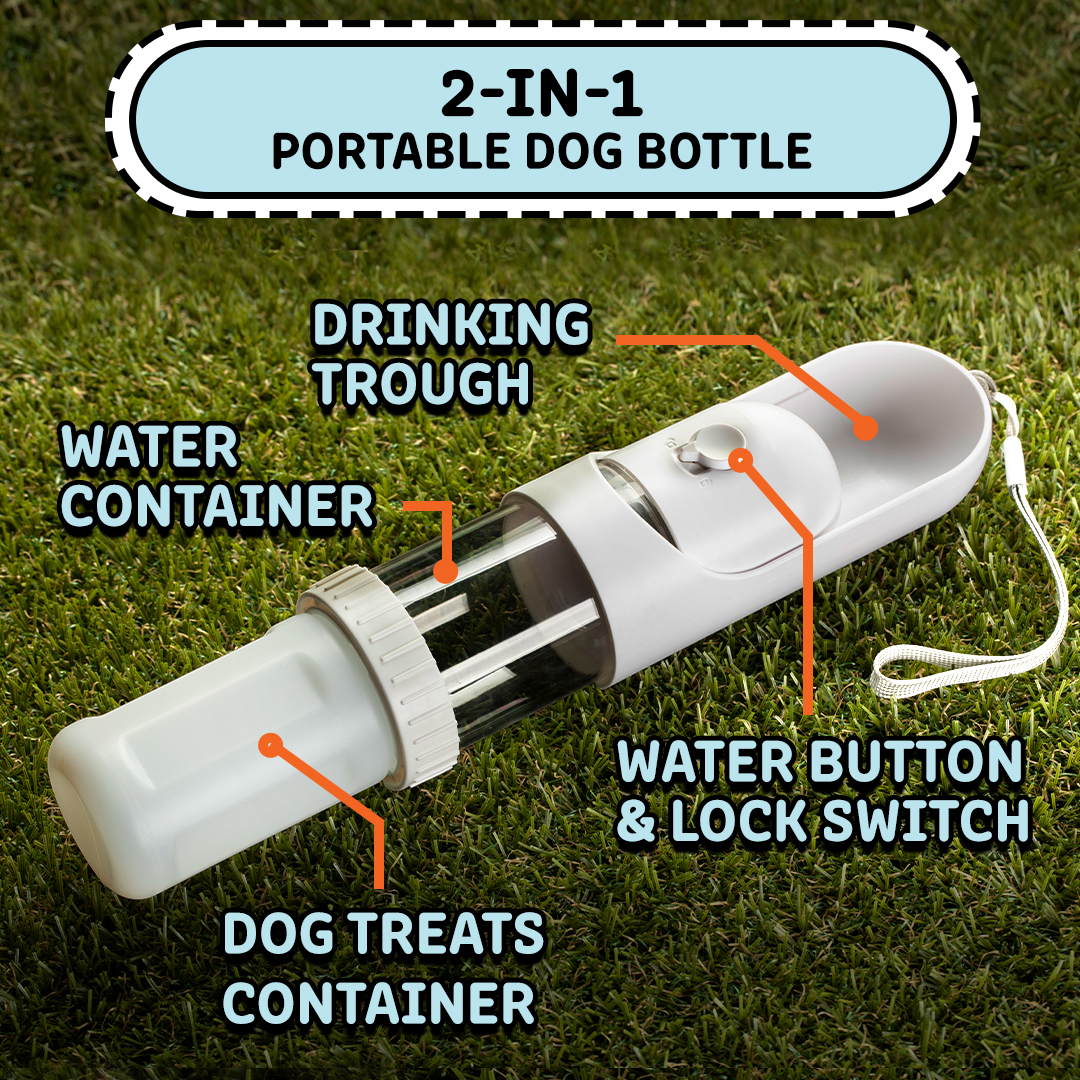 Dog water bottle:
Keep your precious pup hydrated on a long walk with a portable bottle that includes a convenient carry loop. Non-drip and cleverly constructed, your dog will appreciate the gesture.
Want to find out more?
The HydrateM8 blog features a range of articles on hydration, offering advice around water and the sustainability issues surrounding it. If drinking more water is a goal of yours, HydrateM8 can help! We are also on a mission to educate people about the plight of the environment, in an effort to do the best that we can, every single day.
A zero waste lifestyle is one that dramatically reduces the amount of rubbish that you send to landfill. With the average UK person creating around 500kg of waste each year, any changes that you make can have a significant impact. With that in mind, owning a HydrateM8 water bottle with straw or an insulated water bottle can be a great first purchase for your zero waste journey. Water Bottle Statistics In the...