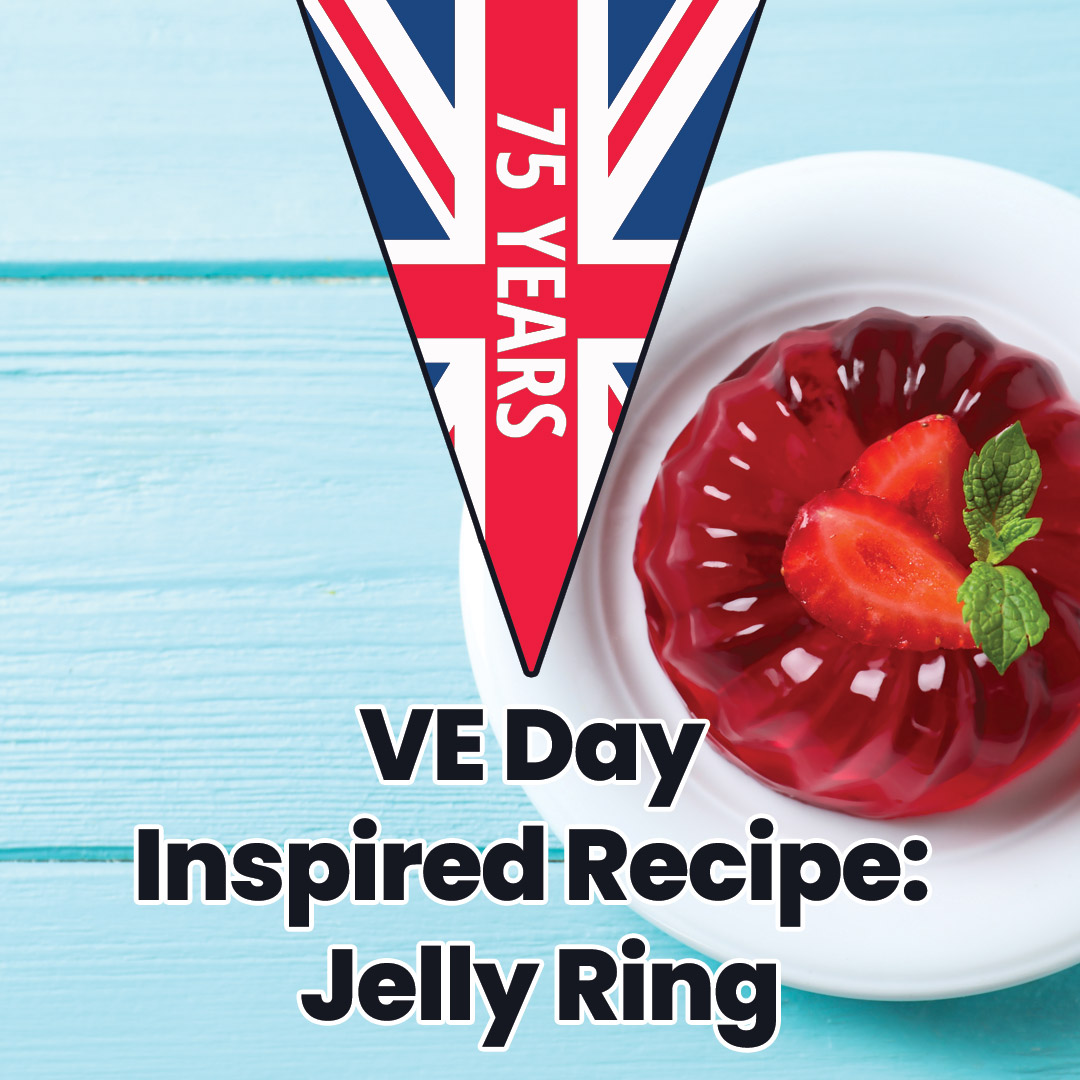 Wartime Ration Recipe: Jelly Ring
The jelly ring is super simple, ration friendly recipe and is the perfect sweet to enjoy at the end of the day. Jelly is a firm favourite with adults and children alike, and during wartime, it could provide some well-needed energy and a boost of fruit.
You will need:
A jelly mould
1-3 packets of jelly cubes depending on the size of your mould
Tin of fruit
The amount of boiling water specified on your jelly packet
HOW TO:
Wet your jelly mould with cold water and tip out the excess.
Drain your tin of fruit. You can use whatever you like, perhaps, if you have orange jelly, you could use mandarin segments or peaches. Keep the juice to one side. Arrange your fruit in the mould.
In a clean mixing bowl, dissolve your jelly cubes in the specified amount of boiling water. Remember if you use 3 packets of jelly, you'll need three times the amount of water. Add a splash of the drained fruit juice. Pour the mixture into your jelly mould, covering the fruit.
Leave the mould somewhere cold to cool. Once cooled, place it in the fridge, preferably overnight.
When ready turn out the jelly mould for a delicious treat.
Don't forget to show us your potato piglets on Instagram, tag us @hydratem8