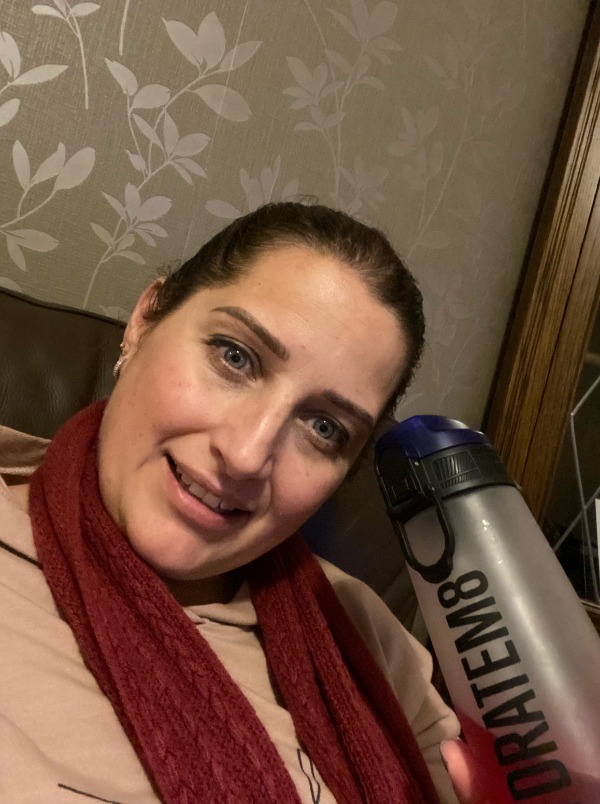 I have three hydratem8 water bottles (always need a spare for when one is being washed) plus flasks and food pots.
I got the food pots for myself and my husband so we could enjoy hot food at work that was freshly cooked without needing to use their microwaves which, let's face it, can become less than clean. In today's world I'm glad we did!
Our food pots are always in use. Even at home for keeping soups hot when eating. Nothing worse than warm soup! And the flasks are a must have for on the go people.
I simply wouldn't be without my products.
I have recommended to friends who have also gained collections and become just as much a fan as I am. The bottles never leak and the flasks keep hot really hot and iced drinks freezing cold! for hours.
[vc_single_image image="439943″ img_size="medium" alignment="center" parallax_scroll="no"]
[vc_single_image image="435232″ img_size="medium" alignment="center" parallax_scroll="no"][vc_btn title="Active Hydration Tracker Water Bottle 900ml" color="success" align="center" link="url:https%3A%2F%2Fhydratem8.com%2Fproduct-category%2Factive-trackers%2F"]