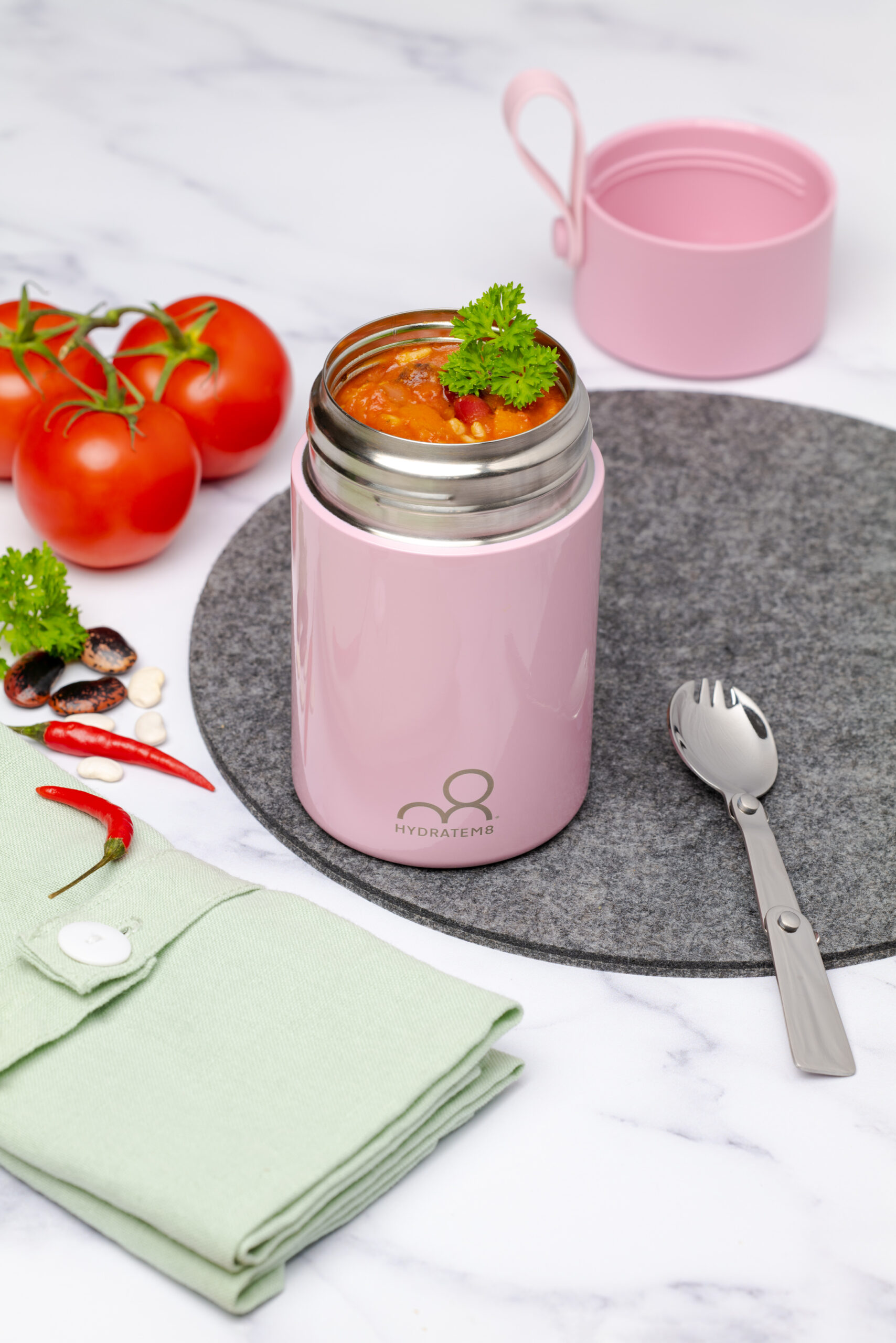 Ingredients
1 tbsp olive oil
1 medium onion, peeled and finely chopped
1 medium carrot, peeled and chopped into 1 cm chunks
1 medium sweet potato, peeled and chopped into 1 cm chunks
1 red pepper, deseeded and chopped into 1 cm pieces
1 400g tin of chopped tomatoes
1 400g can of mixed beans
2 garlic cloves, finely chopped
½ vegetable stock cube
1 tsp of chilli powder
1 tsp of ground cumin
1 tsp of ground paprika
Pinch of ground black pepper
To serve: microwaveable long grain rice
Preparation time: 10 minutes
Cooking time: 30 minutes
Method
1.     In a microwaveable bowl, put the onion, garlic, carrot and sweet potato and give it a good mix. Place the bowl in the microwave and cook on full power for 3 minutes.
2.     In a jug, dissolve the stock cube into 300 ml of boiling water. Open the can of beans and drain in a colander, rinse with cold water and set aside for later.
3.     In the microwaveable bowl, add the pepper, oil, chilli powder, cumin and paprika. Stir the mix and microwave on full power for a further minute.
4.     Now stir in the tinned tomatoes, vegetable stock, and black pepper. Stir again and then cook on full power for another 15 minutes, being sure to stir every 5 minutes.
5.     After 15 minutes, remove the soup from the microwave and taste. Be careful it will be extremely hot. Add more pepper if required.
6.     Add the beans to the soup and microwave for a further 3 minutes, give it a stir halfway through.
7.     Cook some microwaveable long grain rice according to the packs instructions and serve with the soup. Alternatively, add the rice to the soup and stir. Add as much or as little as you like.