In 2019, we became an official charity partner for Toilet Twinning.
We believe that having a toilet and access to proper sanitation should be a basic human right and therefore we donate 10p from the sale of every product on our website to Toilet Twinning, with 100% of this donation going directly to the projects.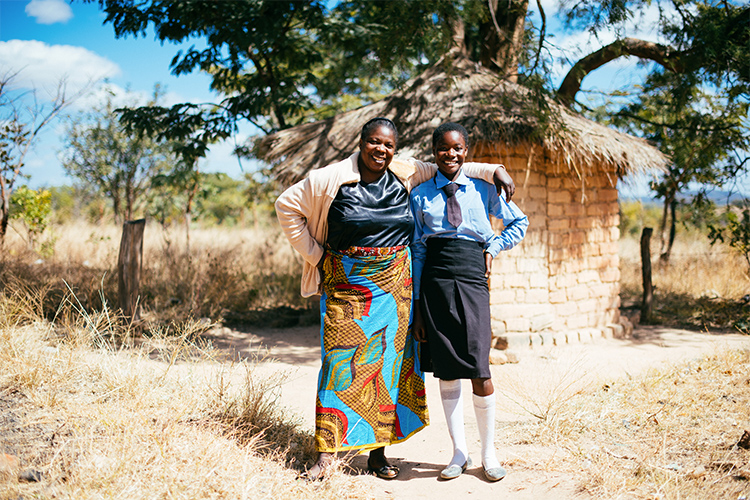 One in three people in the world – that's 2.3 billion people – don't have a safe, clean toilet to use. This leaves them trapped in a vicious circle of poverty, disease and debt.
Without a toilet in the home:
Families fall ill, so they can't work or farm their land or send their children to school.
The little money they do have goes on medical treatment and they often fall into debt
And women and girls are vulnerable to attack as they squat in the bush. In some cultures, they have to wait until dark to venture out.
Without proper toilets at school:
Girls start to miss class when they hit puberty.
Often, they drop out of education completely.
Toilet Twinning is a charity campaign that's raising funds to help provide proper sanitation, clean water and hygiene education in some of the poorest communities in the world.
Since the campaign began in 2010, Toilet Twinning has twinned more than 120,000 toilets in remote and hard-to-reach communities. Working through local partners, it educates families about the link between poor sanitation and ill health, teaches them good hygiene and trains them how to build latrines. All this equips people to make changes for themselves, which creates ownership and restores people's dignity.
Stinking stats
More than 2 million people die every year from diarrhoeal diseases.
A child under five dies of disease linked to dirty water & poor sanitation every two minutes.
844 million people don't have access to safe, clean water.