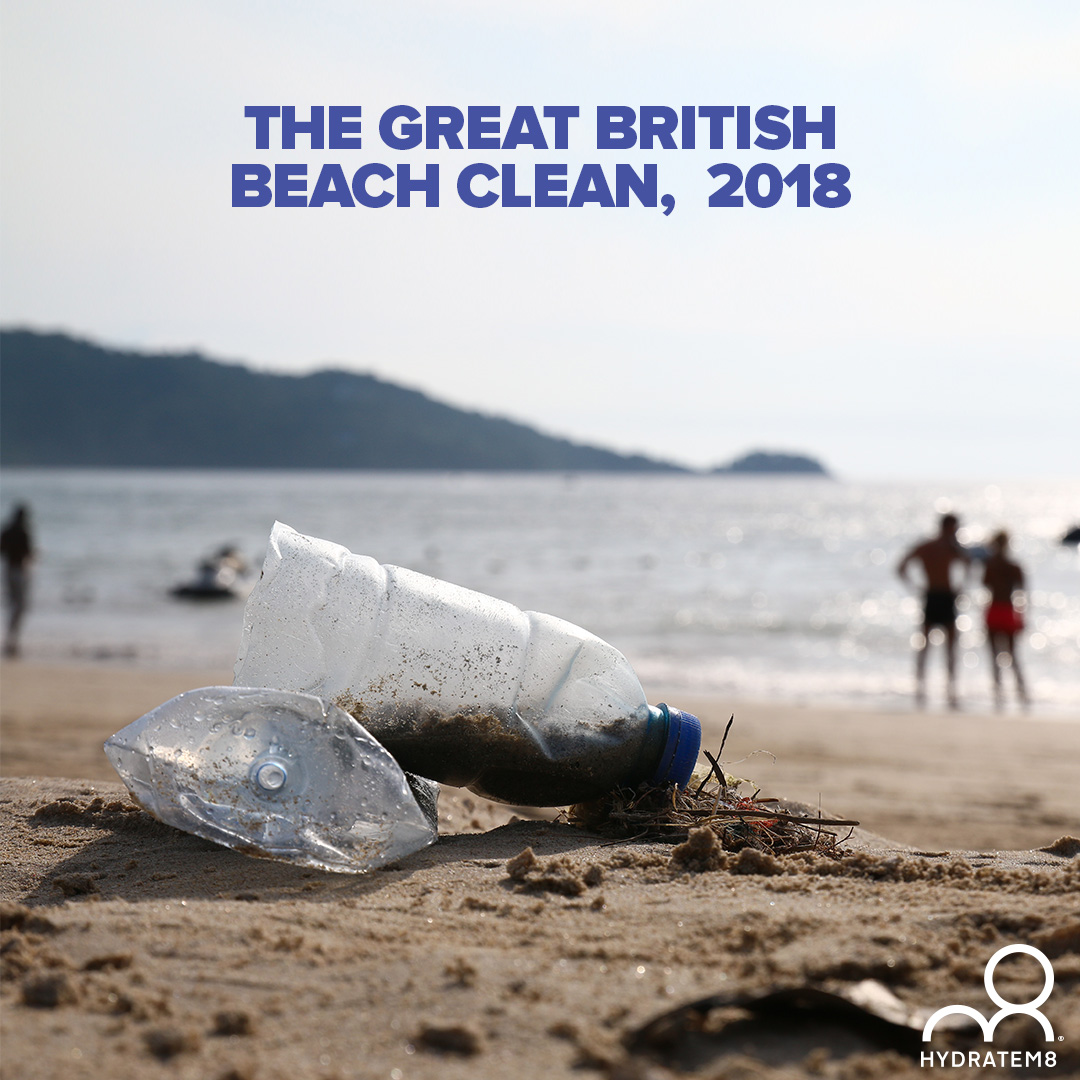 Have you ever walked along the beach on a summer's day and cursed the litter that you have been forced to avoid? You're not alone – hence the Great British Beach Clean. After almost 6 solid weeks of hot days in the UK this year, our beaches were in need of some serious attention. Litter spread, plastic and other materials washed up onto the seafront – you name it, we had it all. If you haven't signed up yet for this fantastic cause, you can still join in with the thousands and thousands of others who want our beaches kept safe and clean.
The Great British SummerTM may be drawing to a close, but that doesn't mean that the nation's beaches will lay dormant for the next nine months. Sizeable bodies of sand and sea have provided popular destinations for holidaymakers and day-trippers throughout the year, and so many visitors can only mean one thing – environmental damage.
It's no secret that plastic is a genuine peril to our oceans, but the problems do not end there. Even the most well-meaning and eco-conscious tourist will leave behind traces of their visits to the beach; traces that could include plastic cutlery and utensils, cleaning materials such as wet wipes or cotton buds, and of course, the infernal packaging that our picnic snacks are stored within.
The good news is that this damage is not irreversible – if we act quickly enough and prevent the problem from escalating any further. That's why the Marine Conservation Society and the Institute of Water have teamed up once again for the latest annual Great British Beach Clean, a volunteer initiative designed to clean up the country's coastlines following a busy summer schedule. 2018 will be the 25th annual event, so the hosts are hoping to really make waves this year!
If you are wondering if the Great British Beach Clean is actually impactful, check out the report from 2017's event – the most successful enterprise yet. Sadly, this was necessary though, as the level of pollution impacting upon our beaches is increasing each and every year, meaning that 2018 will need to see a similar spike in results. This is where you come in, as the more of us that pitch in and do our part, the more likely we are to eradicate pollution from our beaches!
About The Great British Beach Clean 2018
The Great British Beach Clean 2018 is a nationwide initiative, taking place throughout the UK on the weekend of 14th-17th September. You can check out when your local area will be receiving attention simply by clicking here, and if you're interested in helping out, be sure to sign up. This way, the organisers of the event will be clear on exactly how many people they can expect and thus make the necessary arrangements.
Of course, if your closest beach is not listed, there is nothing to stop you from reaching out to friends and your community, arranging a clean-up of your very own. The Marine Conservation Society provide information on how to do this, including how to get your local shoreline registered for future clean ups.
Anybody is welcome at the Great British Beach Clean (though it should be noted that children will need to be supervised and accompanied at all times, as childcare facilities will not be available.) The event runs like clockwork now thanks to many years of successful cleaning. Upon arrival, a volunteer will be handed a clipboard and pen, a rubbish bag and a litter picker, and assigned a 100m stretch of beach to focus their cleaning efforts upon.
The idea is then simple; record information about litter found on the beach (this is essential for data monitoring purposes, and the report that will eventually follow), and of course clean up anything untoward that you may come across. It's a fun day out at the beach on what may well be one of the final weekends of sunshine that we see in 2018, and you'll be helping to save the planet at the same time! We can't think of a better way of spending a day.