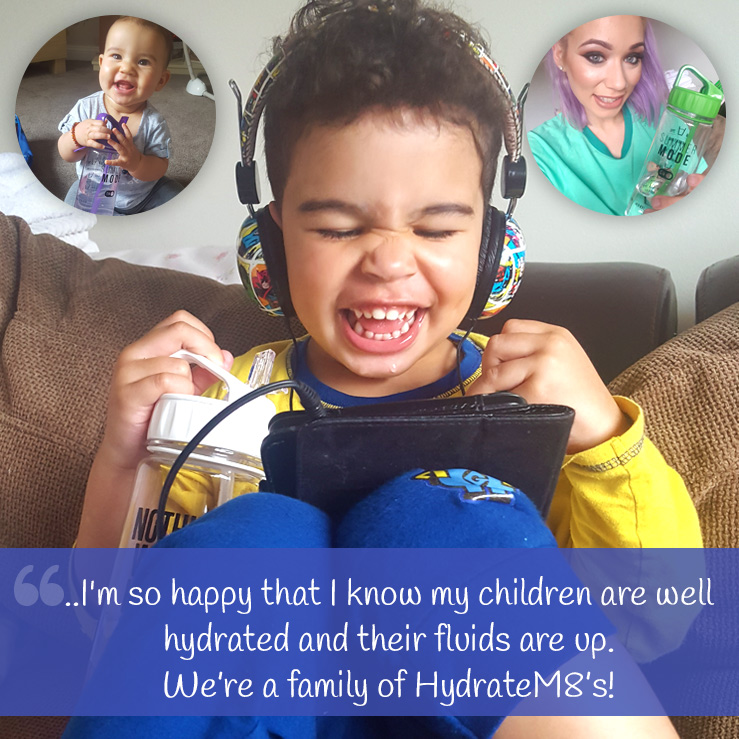 I am 26 and was seriously terrible at drinking any type of fluid. I had joined slimmingworld and was finding it hard to drink the fluids they recommended! I really wanted to lose my baby weight and worked towards being fitter after 2 babies I wanted to feel good about myself! As well as needing to drink more for myself I really needed to drink more for my daughters sake as she refused the bottle which meant I had to nurse her aswell. This meant i really needed to step my game up on my water or fluid intake a day.

My partner is a fitness freak and drank 2 litres if not more a day easy, but to me a big plastic bottle used to feel such hard work to drink and I always failed to drink the whole bottle! I had spoken to my friend and she had mentioned hydratem8 before and I started to notice them all on instagram! So after weeks on debating I finally ordered myself and my partner one! Oh my god it is amazing I would never look back – I could easily drink 4 bottles a day and never felt it was hard! It just felt natrual and if I never drank enough my body would tell me I needed to drink more.

My partner loved his as well we drank so much better we even started asking each other how much we had drank that day lol! After few days of buying a hydratem8 my son would not stop pinching my bottle so I promised to buy him his own and my daughter who i have spent so much money on trying to find the perfect bottle or becker loves it too so I brought her one as well.

Hydratem8 have been amazing they are so easy for them to drink well I just pop some squash in them for my son even though his been pushing his luck trying to get me to fill it with milk lol but he will drink water or squash from it so much better then any other bottle or becker over the years. My daughter loves hers to she sits there happily drinking water so I'm so happy that I know they are well hydrated and their fluids are up as that is one my big worries as a parent. It also worked wonders getting my son and daughter to drink when they are poorly, my mom and nan always told me keep their fluids up and with hydratem8 they really do! I can not explain how much its helped my family and can't recommend hydratem8 more!
The Evans Family