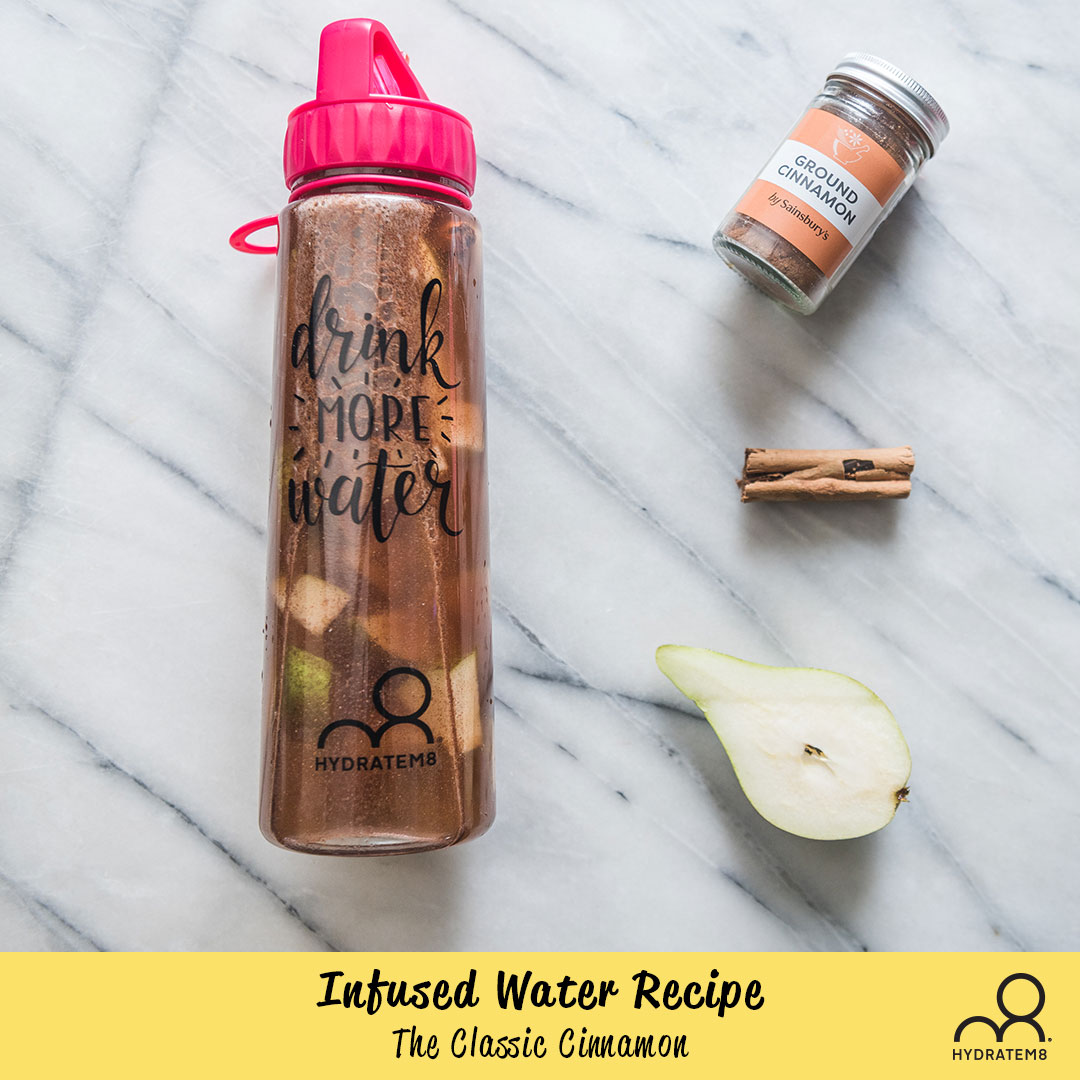 The classic cinnamon water is not only easy to prepare but is also a treat for your taste buds. Apart from keeping you hydrated, this deliciously savoury water is packed with fibre, antioxidants, Vitamin B and C which boosts your metabolism, aids digestion as well as promotes weight loss.
Serves: 2
Preparation Time: 5 minutes
Ingredients:
4 pears (cut into small cubes)
2 cinnamon sticks
3tsp ground cinnamon
Lemon (optional) juice
Method:
Place the pear cubes along with all the ingredients into your water bottle. Try to do this as quickly as possible to prevent the pears from browning, or oxidizing. The cinnamon will lightly brown them, but best to prevent discolouration of the fruit from air contact.
Shake well and leave to refrigerate overnight.
Remove cinnamon sticks before taking on your journey!