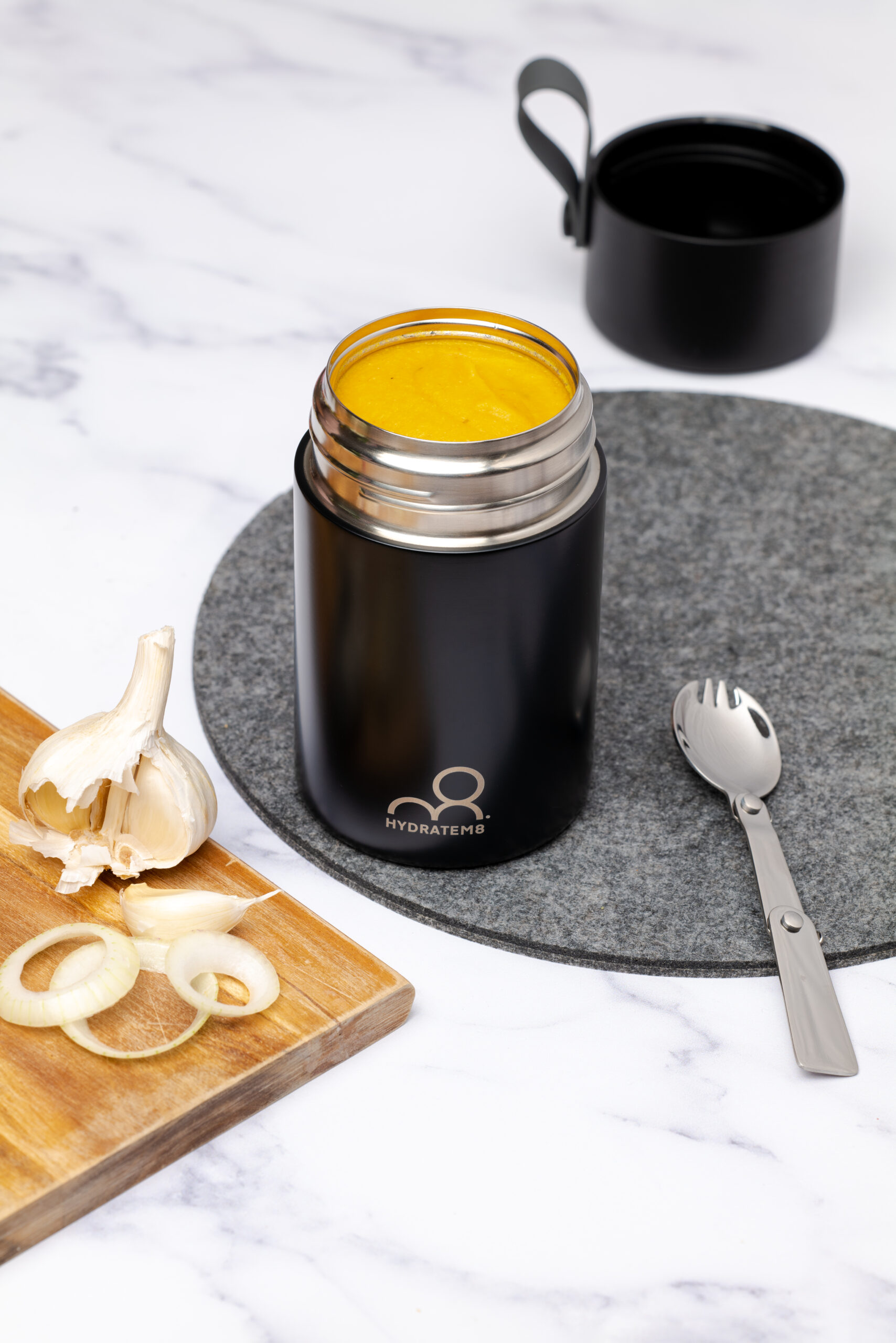 This sweet potato, chilli, and coconut soup with a hint of lime is delicious. It's perfect for the approaching Winter months.
Ingredients
1 tbsp vegetable oil
1 large sweet potato
200 ml coconut milk
1 clove of garlic
1 small onion
½ fresh red chilli chopped
Zest and juice of half a lime
¼ teaspoon of ground black pepper
1 tsp salt
500 ml vegetable stock
Preparation time: 10 minutes
Cooking time: 20 minutes
Serves 2
Method
·       Begin by preparing the veg (sweet potato, onion, chilli, and garlic). Cut the sweet potato into bite-sized chunks – try to leave the skin on as this contains lots of nutrients.
·       Heat the oil in a large saucepan over a high heat and add the onions, garlic, and chilli and cook for 2 minutes and regularly stir so none of the ingredients burn.
·       Next add the sweet potatoes and salt and pepper. Turn the heat down to medium, cover the pan with a lid and allow to sweat for up to 5 minutes, giving the pan an occasional stir.
·       Add the coconut milk and vegetable stock to the pan and turn the heat back up to high. Bring to the boil and then reduce the heat and simmer for up to 15 minutes. The sweet potatoes need to be soft and cooked through.
·       Remove the pan from the heat and add the lime juice.
·       Blend the mix with a stick blender or transfer to a food processor and blend until smooth.
·       Transfer to your food pot for a delicious meal on the go.