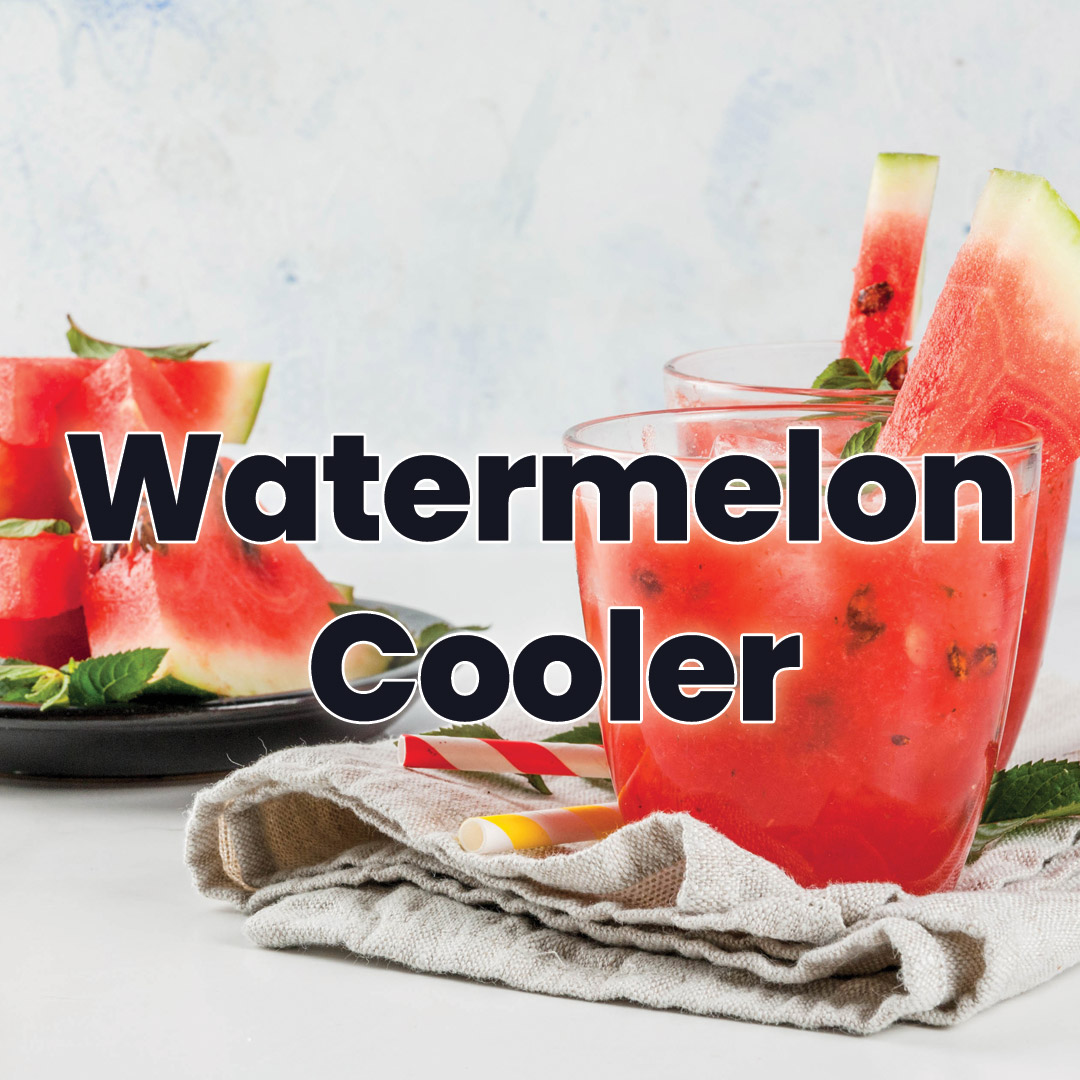 Summery Watermelon Cooler
Watermelon is a common summer favourite. Not only is it super refreshing and taste great, but it is also seriously hydrating. If you're looking for a new way of enjoying it other than slicing it and, let's face it, making a real mess, then this summery watermelon cooler is perfect.
You will need:
¾ of a watermelon
¼ lemon for the juice
200g of raspberries
Sparkling water
Ice cubes
2 tablespoons of mint leaves
How to:
Blitz the watermelon in a blender and add in the raspberries and mint leaves. Blitz this into a puree and pass through a sieve.
Leave the puree to chill in the fridge until you need it.
Half fill your tumblers with the watermelon puree and add a couple of ice cubes. Top the rest of the tumbler up with the sparkling water.
Decorate the glass with a wedge of watermelon and serve with a couple of raspberries and a sprinkling of mint leaves.
The watermelon cooler is perfect for those long hot summer days and is sure to be a firm favourite at any picnic (even if for this year it may have to be in your back garden).
Why not share your attempts with us on Instagram, don't forget to tag us @hydratem8