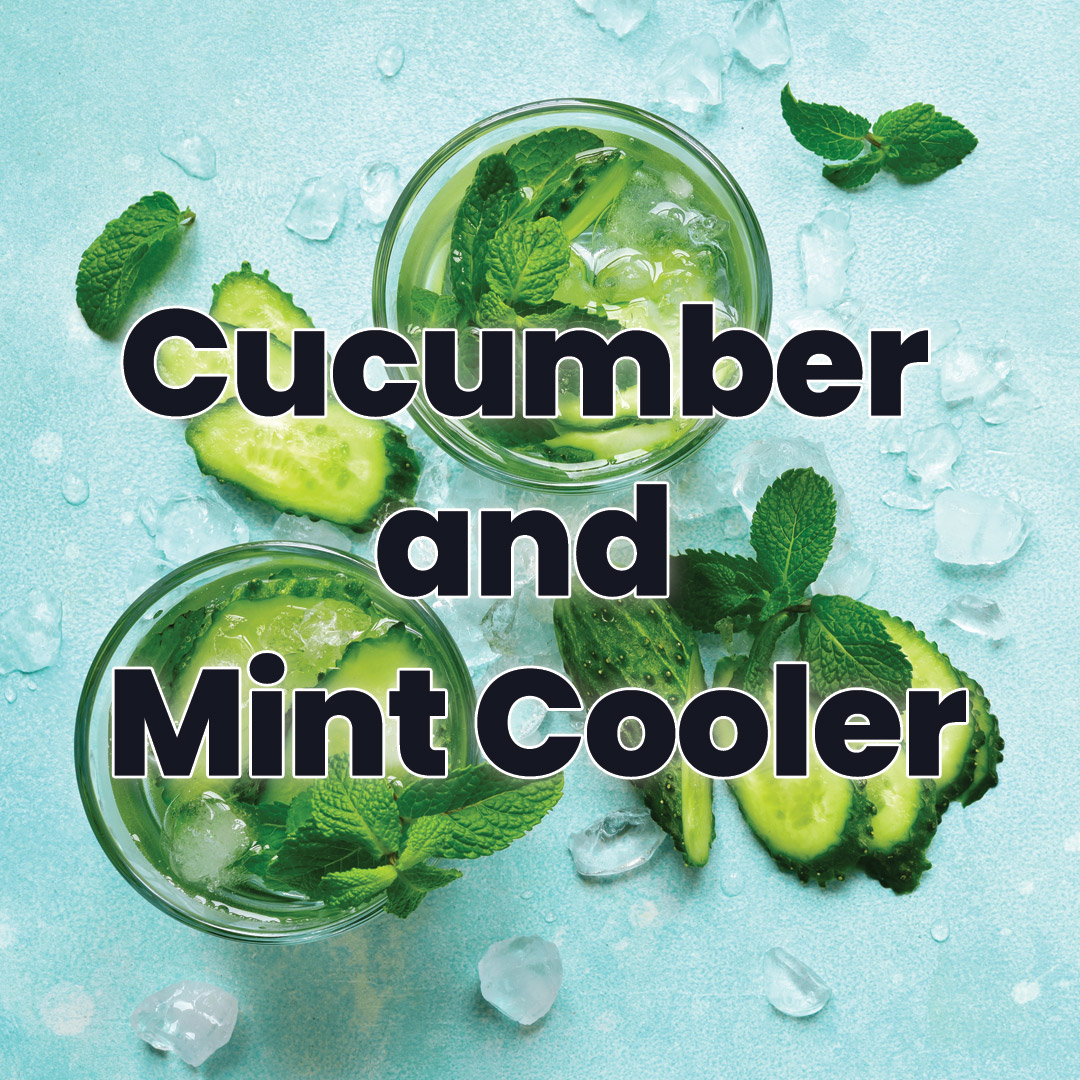 Hydrating Cucumber and Mint Cooler
This cucumber and mint cooler is perfect for long, hot summer days and it's alcohol-free, too. The mix of cucumber and mint makes this drink refreshing and hydrating. Plus, there's enough to make four glasses, so you can share some with friends and family.
You will need:
2 cucumbers
The juice of 4 limes
A handful of mint sprigs
800ml of soda water
Ice cubes
How to:
Peel the skin from the cucumbers using a vegetable peeler. Peel off four long strips of flesh and roll them to make pretty garnishes.
Chop the rest of the cucumber, roughly is fine, and put it into a food blender with 12 mint leaves and blitz into a puree. Strain the puree in a sieve over a bowl. Use a wooden spoon to squeeze as much juice into the bowl as you can. You need bout 250ml of juice. You can throw away the pulp when you've finished.
Mix the cucumber and mint juice with the lime juice in a jug and top up with soda water.
Garnish four glasses with a cucumber roll, a mint sprig, and a few ice cubes and get pouring.
For an extra bit of flavour, use 600ml of soda water and add 250ml of elderflower cordial to the lime and cucumber juice mix for a different twist.
Don't forget to tag us on Instagram, @hydratem8 so we can see your summer cooler creations.