Hydratem8 Student Ambassador Programme
Community Manager Team
Let's well and truly underscore the '8' in HydrateM8
We introduce you all to the HydrateM8 – 8 week Student Ambassador Community Manager journey in conjunction with the first student group to be part of this initiative – 'The Sittingbourne School!'
Something that will be offered to all schools with 6th Forms that would like the use their Level 3 BTEC programme with particular reference to Unit 4 – Planning an Event. An experience allowing students to gain a credible and applied work experience opportunity that they will be able to leverage both in the future job interviews and roles moving forward.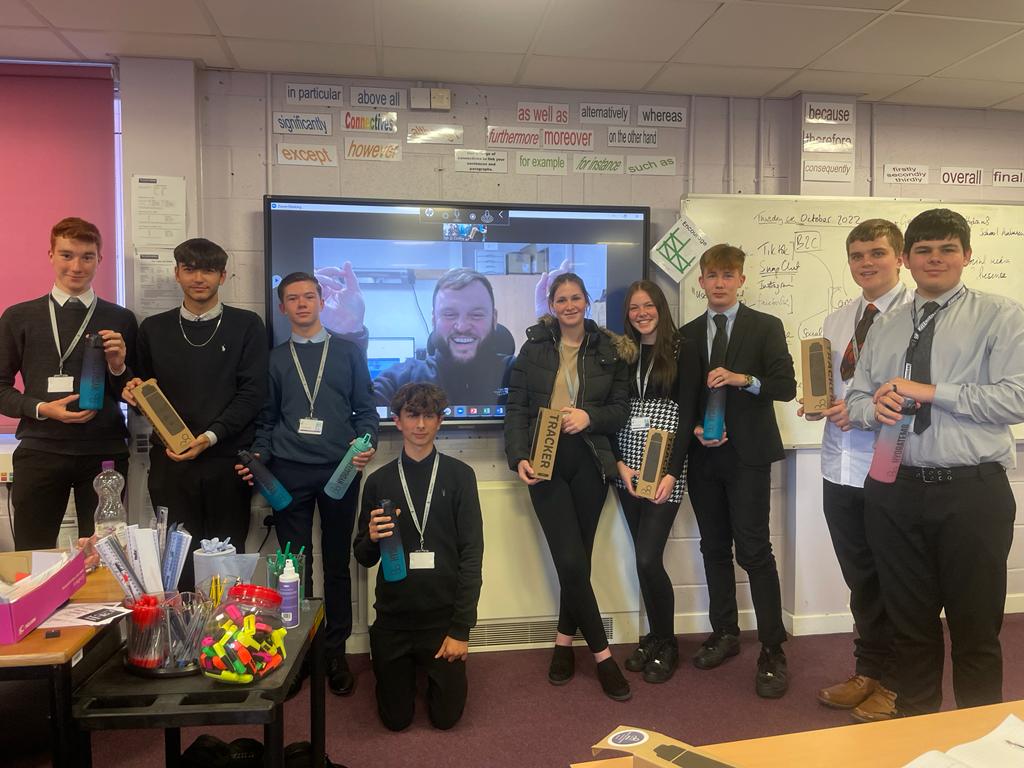 Selling water bottles/ flasks/ and many other top quality reusable beverage products HydrateM8's core mission is to help the environment and reduce plastics being used by consumers seeking a variety of possible drinks to consume in the market place. Branded as a vibrant, colourful and attractive HydrateM8's core product – the water bottle has made drinking water 'sexy!' With its trademark motivational messages to drink more water placed on the side of the bottles, HydrateM8's core target audience are women from their mid-twenties through to their mid-thirties and they are gym users. Perfectly fitting the younger millennial and older Gen Z demographic, this is a product that suits those women that want to feel like their suitably equipped to take on the gym, and other such fitness/sports and leisure activities in an age where looking good is just as important as feeling great through fitness!
Healthy living is therefore very much part of the core message behind the driving brand of HydrateM8, and through the introduction of the HydrateM8 Student Ambassador Programme, this, as well as the education required for us to be more environmental conscious can continue to filter down into our younger generation. This Student Ambassador Programme will therefore help the students, their peers and any new HydrateM8 community members to be positively influenced because of this initiative for the NextGen (Generation) and beyond!
So, sit back, enjoy, and continue to check out how our fledgling Student Ambassador Team engage with social media on behalf of HydrateM8. The students have now over the last few weeks been gradually becoming accustomed to the role of a 'Community Manager' and their typical expectations. Researching companies from all genres, and backgrounds, they have worked hard to build both an understanding of the Brand of HydrateM8 and in doing so by coming up with their own ways of portraying this to the HydrateM8 community and beyond.
Ready to promote their best interpretation of the core values of HydrateM8 to you the public, this is a programme that the students from 'The Sittingbourne School' are thankful to have Chris Hillary the CEO of HydrateM8 to be there to mentor them through this 'on the job' education! So, please check out their progress… you will be able to check up on how they do with this task by going to Facebook/ Instagram/ Twitter, and if you have not already checked it out HydrateM8 on TikTok then the student ambassadors can be found on there as well!
With an 8-week plan, HydrateM8's Student Ambassador programme officially starts first week after Half term – Thursday 3rd November, and it will be here where 'The Sittingbourne School' students will show their growth in their different roles. Starting the first 3 weeks in the Ambassador Growth Stage, followed by the next 3 weeks, which starts with Black Friday coined the 'emerging stage!' This will then lead as into the back end of Advent and Christmas day, where we know these students will be well and truly hitting their 'All conquering stage!'
So as already stated, let's see how they do… please do provide loads of encouragement as they embark on their journey from working with HydrateM8 to becoming Gr8 over this next 8 weeks! And in their very own words, check out how they progress from being 'Beginners to Winners!' Let their journey begin…