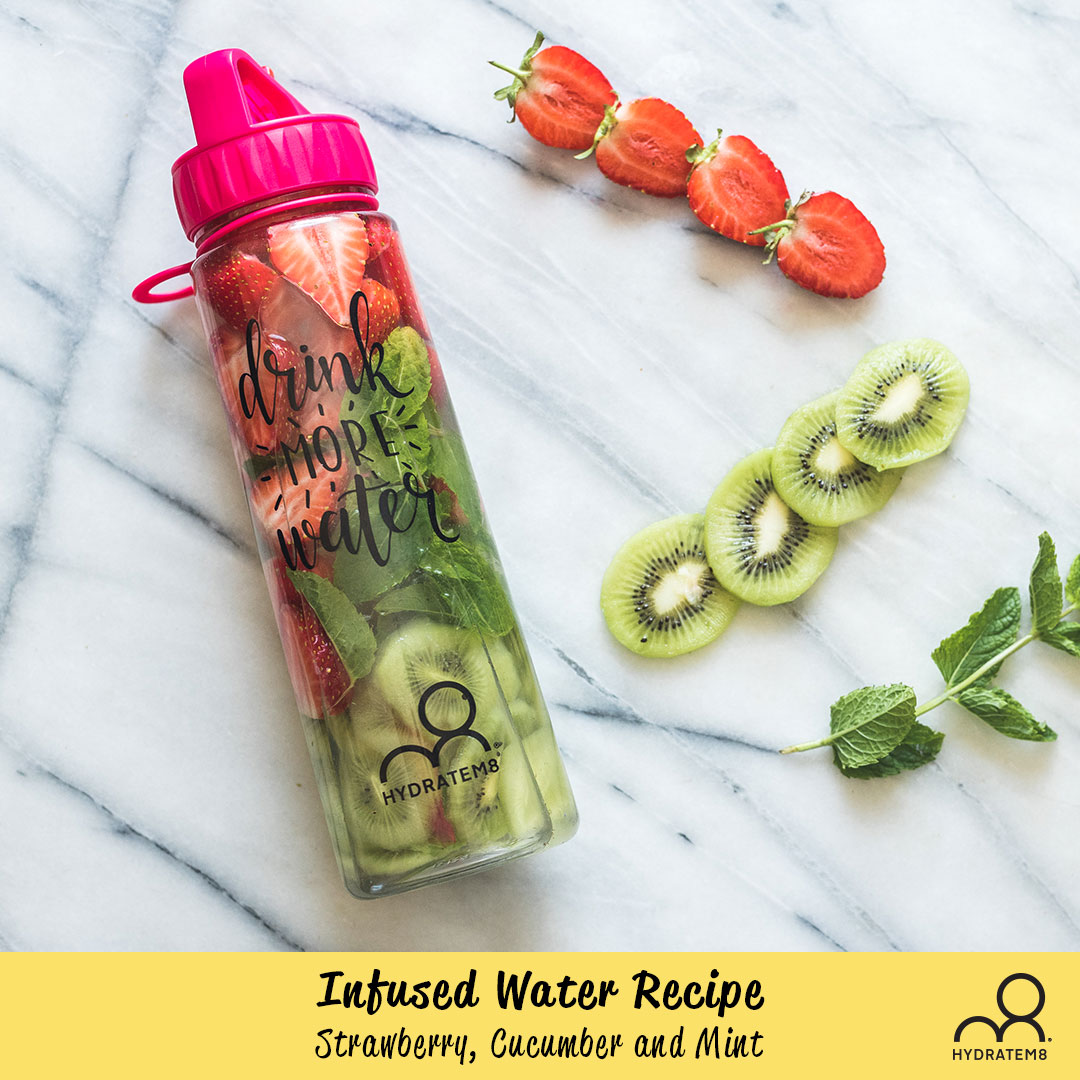 Few tastes define the great British summer better than delicious fresh strawberries, so why not mix them with cool mint for a hugely refreshing drink? You'll combat any thirst and enjoy a delicious taste sensation at the same time!
Serves: 2
Preparation Time: 5 minutes
Ingredients:
Chopped strawberries – roughly 6-8 should do
Half a small cucumber, peeled and sliced
Large handful of fresh mint Leaves, torn
Water
Method:
Fill your water bottle with water.
Chop the stalks from the top of your strawberries and discard. Drop the hulled strawberries into your bottle. Add cucumber slices.
Let the strawberries rest a while, then tear the mint leaves to ensure additional flavour.
Add the mint leaves and give the bottle a gentle shake. Refrigerate until ready to drink.
Sip away and enjoy!