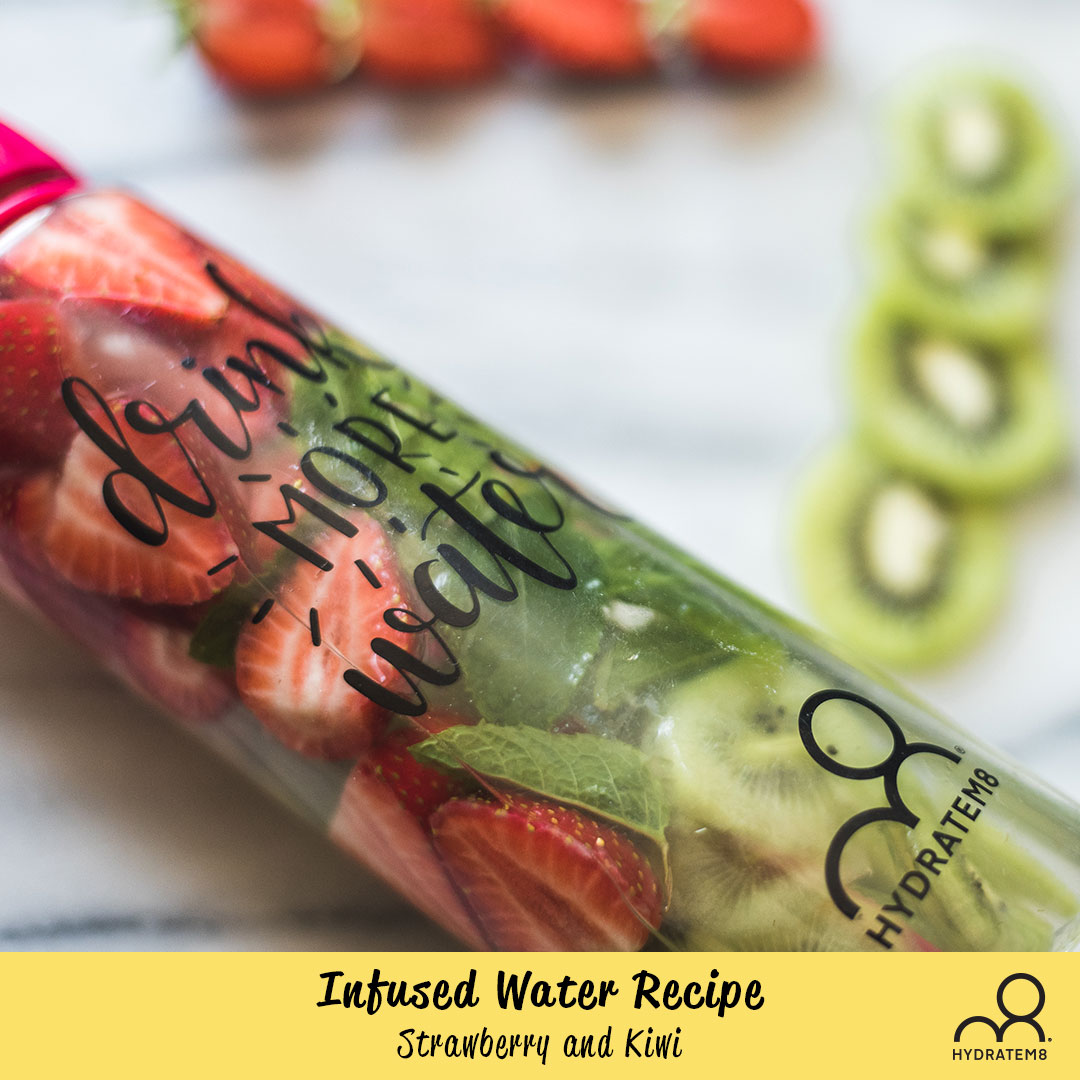 So easy, fresh and thirst quenching with that special hint of sweetness! Strawberries, like all other berries, are rich in antioxidants to fend off the free radicals in the air which you can absorb into your body, creating illnesses and even life threatening diseases. Kiwi fruit are little powerhouses of vitamins and minerals, and are one of our super fruits to consume. So fill up on Vitamin C, K and plenty of fibre when you drink this amazing fruit infused water.
Serves: 2
Preparation Time: 5 minutes
Ingredients:
1 cup strawberries, hulled and cut in half
3 kiwi fruit
A few fresh mint sprigs (optional)
Method:
Peel and slice kiwi fruit into rings.
Hull or slice off the tops of the strawberries and then cut into slices.
Add some mint sprigs for garnish when serving, or place some mint leaves into the infuser bottle.
This is delicious when served in a glass over ice, or to quench your thirst during the day whilst at work or play.
Use your HydrateM8 water bottle to transport this delightful drink wherever you go.