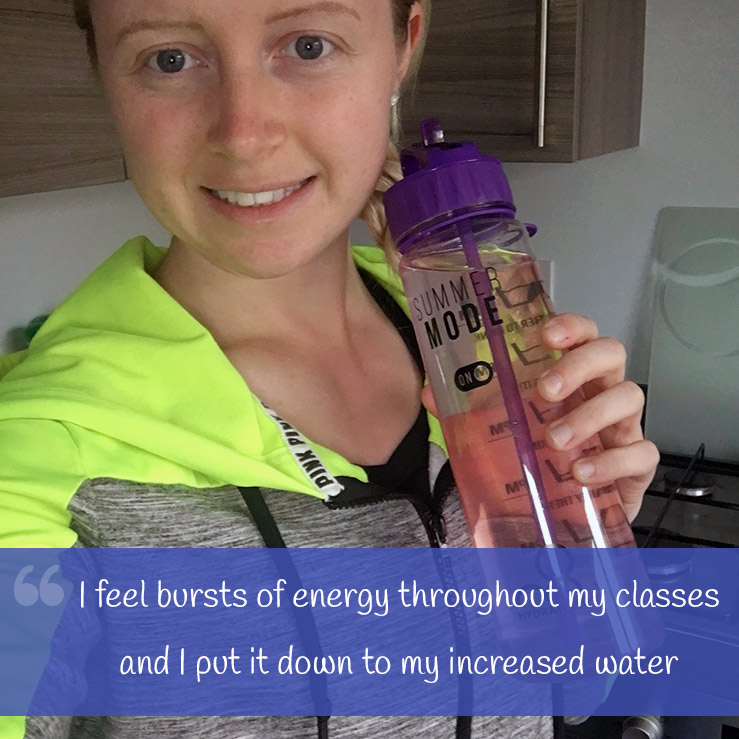 I follow a few people on Instagram who uploaded pictures of their hydratem8 bottles and how it helped them to increase their water intake.

I struggled with drinking through the day as I never had anything prepared or 'thought' I wasn't thirsty yet come three o'clock sitting, at my desk, I felt lethargic and kept getting headaches. I have participated in fitness classes for years and always felt tired really quickly, however, since using my bottle I feel bursts of energy throughout my classes and I put it down to my water intake.

I definitely feel that the design encourages people to drink more and because it holds a good amount it means you can stay hydrated for longer.
Stephanie Stipetic