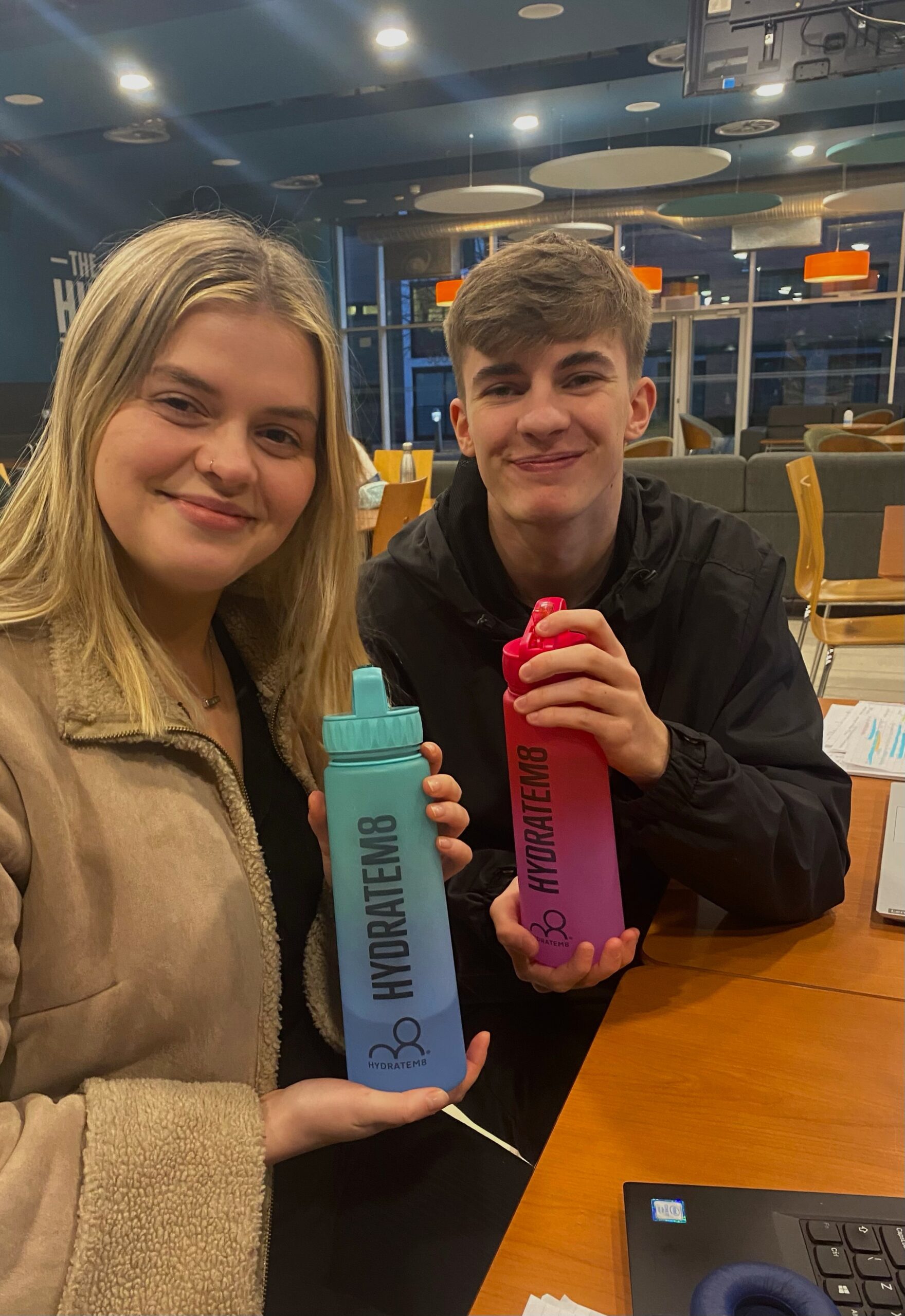 Can honestly say my hydratem8 bottle is one of my better purchases.
It has a sleek , high quality design and functions perfectly without leaking.
In particular, I love the scale on the side which helps me drink a healthy amount of water each day.
I was also impressed when the bottle came with a clipper which I can attach to my bag meaning it's always accessible.
It also came with a healthy pee chart which amused me.