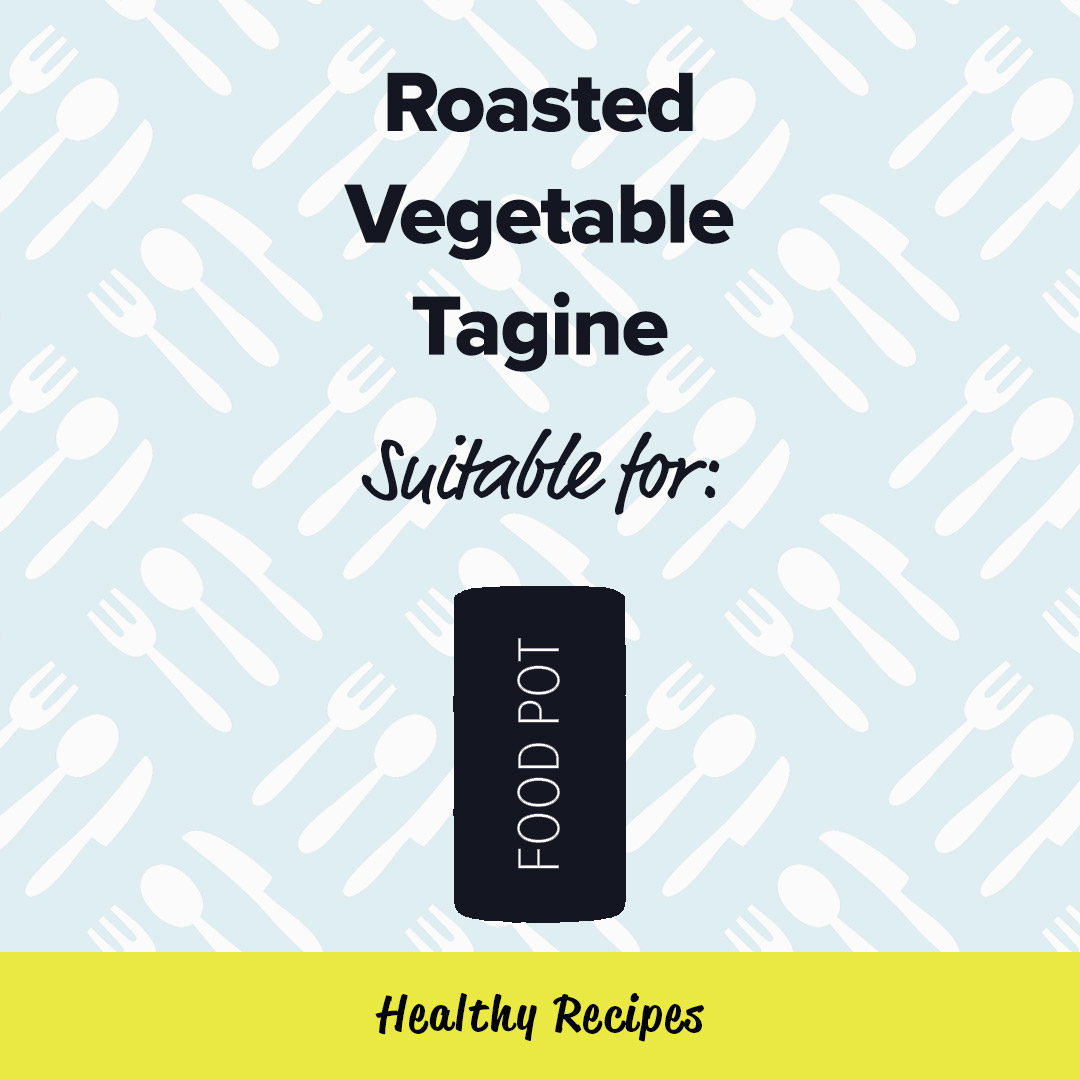 This is a tasty recipe if you are a vegetarian. It is low in fat, but do watch your carb intake, as this recipe does include starchy vegetables.
Serves: 2 X 700ml food pots
Preparation Time: 10 minutes
Cooking Time: 40 minutes
Ingredients:
4 carrots, cut into chunks medium chunks
4 small parsnips, cut into medium chunks
2 red onions, cut into small wedges
3 peppers, any colours, deseeded and cut into smallish chunks
2tbsp olive oil
1tsp ground cumin, paprika, cinnamon and mild chilli powder
400g tinned chopped tomatoes
10 soft dried apricots
2tsp honey
Method:
Heat oven to 200°C/Gas mark 6.
Place all the veg in a large bowl, pour over half the olive oil and toss around until coated. Scatter over a roasting tray, so they lie flat. Season lightly all over.
Roast for 40 minutes until tender and beginning to char. You can turn them half way through cooking time
While the veg is roasting, fry the spices in the remaining oil for 1 minute until they sizzle – they will smell delicious!
Tip in the tomatoes, apricots, honey and use the tomato can to fill with water and pour in.
Simmer for 5 minutes until the sauce is slightly reduced and the apricots have plumped up. Mix in the veg and any extra seasoning required.
Fill up your pots and enjoy!
Nutritional Values:
Calories 272, Fat 8g, Saturates 1g, Carbohydrates 45g, Sugar 32g, Fibre 2g, Protein 7g, Salt 0.35g