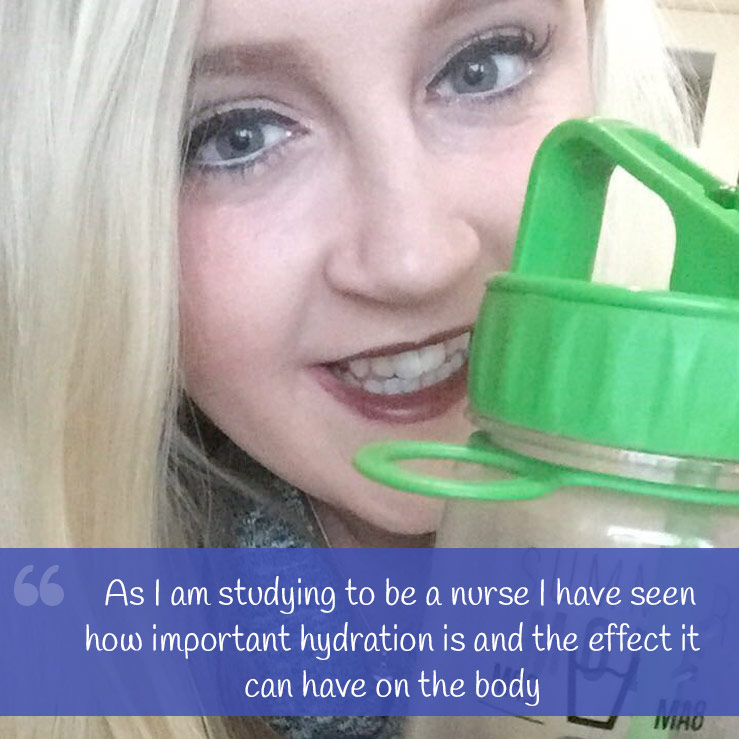 The primary reason I bought a hydratem8 was because I was increasingly becoming ill at work and had low energy levels throughout the entire day.
Before my hydatem8 I would only drink fizzy drinks and no water at all.

My health goal is to maintain good hydration levels which will help me to cut out fizzy drinks completely and help me to loose weight. This will help me whilst working at the hospital as I have always suffered from a joint condition which is enflamed by my excessive weight.

Hydratem8 has given me the boost I need to completely cut out fizzy drinks, I now currently only drink about 2 cans on the weekend as a treat. Just by cutting out the fizzy I have already lost nearly half a stone.

As I am studying to be a nurse I have seen how important hydration is and the effect it can have on the body, all my colleagues are already trying to "borrow" my bottle haha.
Rhea Midgley