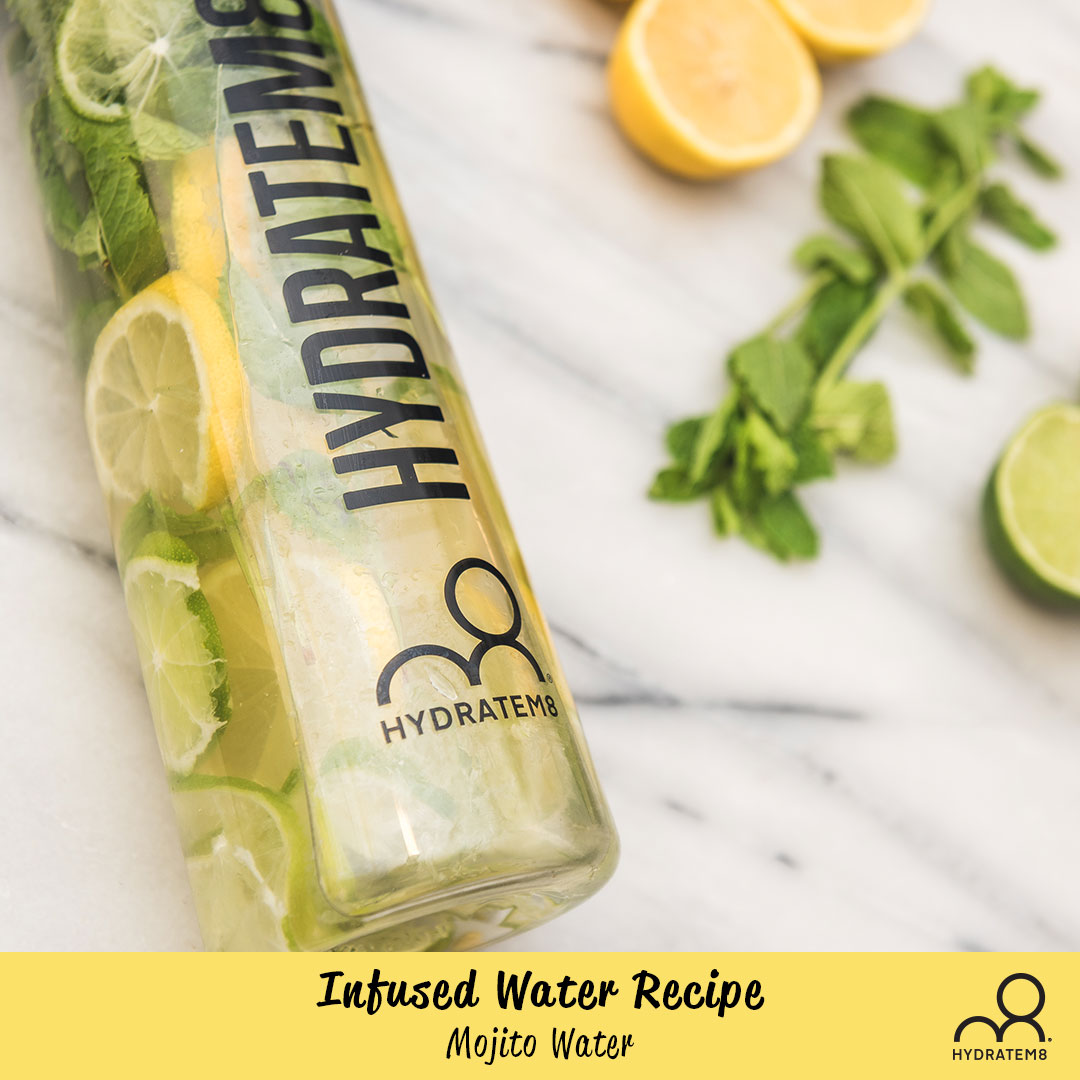 Everybody loves the idea of tucking into a delicious Mojito during happy hour, but that's not always an option. This is the ultimate virgin cocktail that can be sipped on all day long. No matter where you are, you'll feel as though you're by the pool on holiday!
Serves: 2
Preparation Time: 5 minutes
Ingredients:
1 whole lime
1 whole lemon
125g of fresh mint, torn
Water
Method:
Take a knife to your limes and lemons and slice them as thinly as you like – needs to fit into your bottle!
Drop the lime and lemon slices into your water bottle.
Add the mint leaves to the bottle.
Pour in the water.
Give the whole thing a soft, gentle shake.
Party like it's post-5pm!