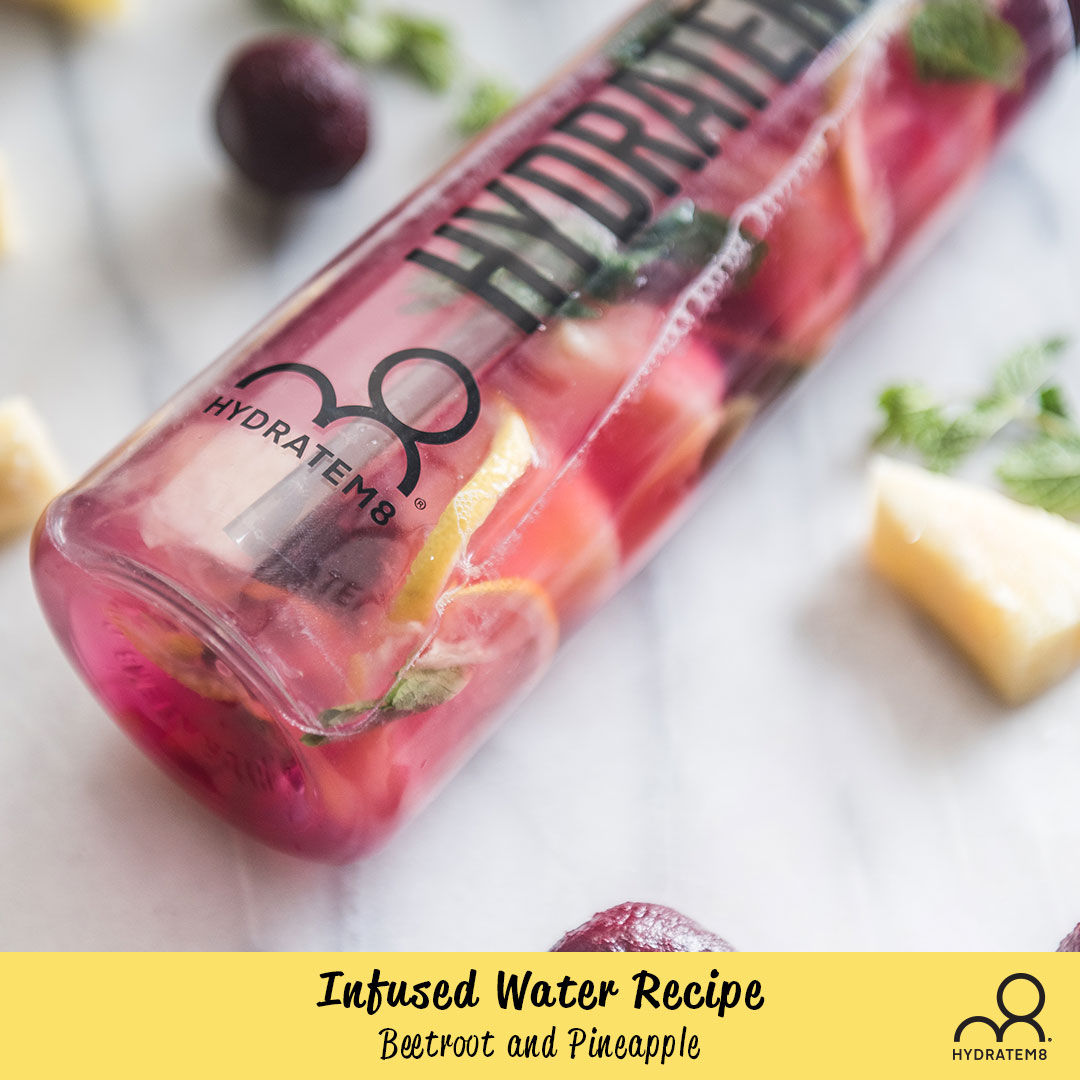 This may sound odd, drinking beetroot juice, but it is incredibly healthy and thirst quenching when combined with pineapple, and a hint of citrus and mint. High in Vitamin C to strengthen the immune system, and plenty of fibre for the digestive system. Science is currently proving that beetroot can also help towards lowering blood pressure.
Makes: Up to 2 bottles – for 1 bottle, simply halve the recipe. Making 2 bottles at a time prevents fruit wastage.
Ingredients:
4 small beets, cooked
4 slices fresh pineapple, cut into wedges (to fit into your HydrateM8 bottle)
2 small lemons, 1 sliced, the other juiced
Handful of fresh mint
Method:
Make sure you clean the beets and remove all the skin and root.
Cut the pineapple into pieces as directed (remove hard exterior).
Place all the ingredients into your water bottle and fill with tap or mineral water.
Place in refrigerator overnight. You can leave for up to 2 days to allow the flavour to develop even more.