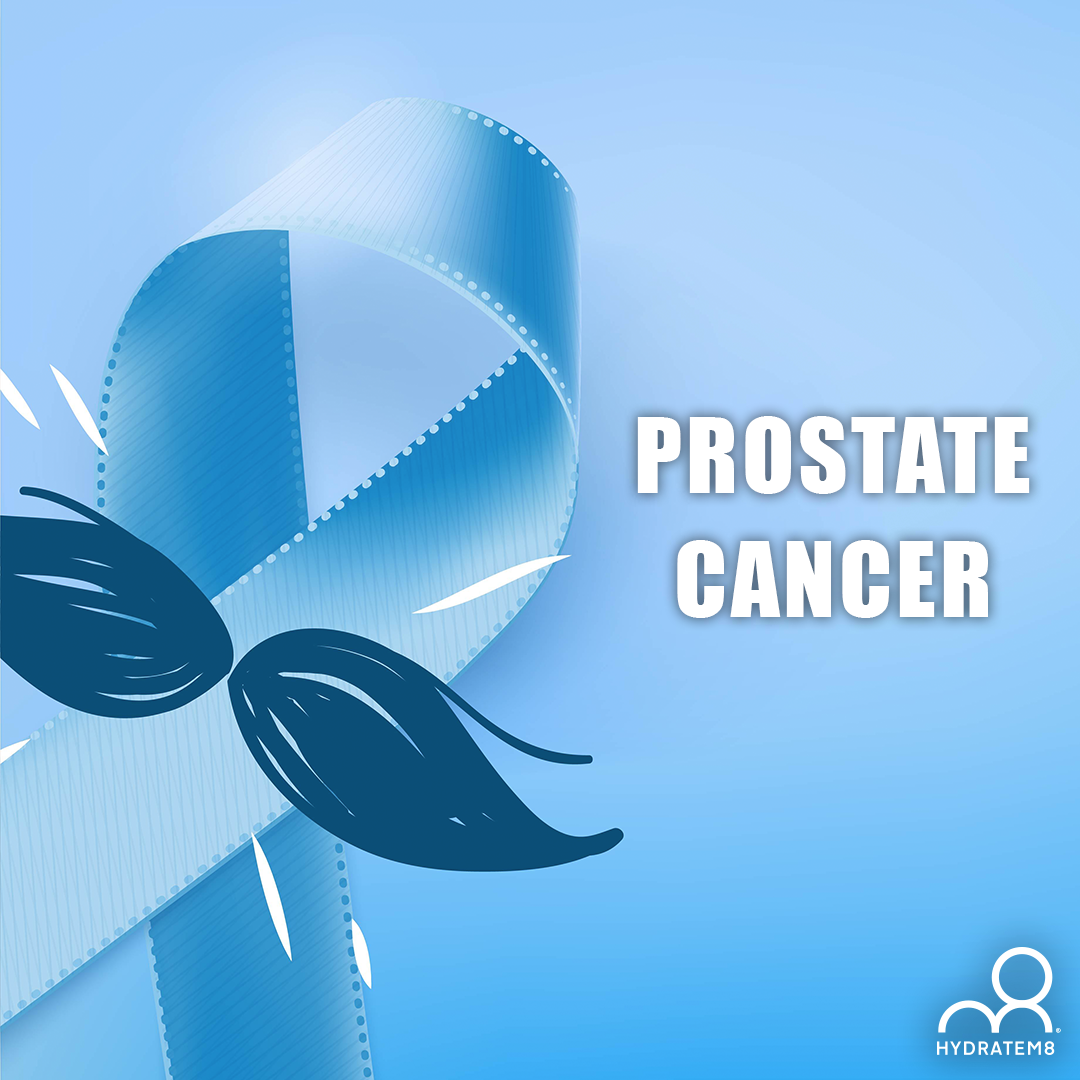 We recently posted a blog about cervical cancer, this time it's the turn of the lads. 1 in 8 men in the UK will get prostate cancer in their lifetime and it is the most diagnosed cancer in this country.
That's a lot of men and that's why we're going to tell you what the prostate is, who is at risk of cancer and what you can do to look after yourself and the men in your life.
What is the prostate?
The prostate is a small gland about the size of a ping pong ball found deep inside the groin, between the base of the penis and rectum. It is an accessory gland of the male reproductive system. It is important for producing some of the fluid found in semen, the liquid responsible for transporting sperm.
Who has a prostate?
Men
Trans women – that is someone who was assigned male at birth but now identifies as a woman. The prostate gland is not removed during genital reconstructive surgery.
Non-binary people who were assigned male at birth
Some intersex people
What is prostate cancer?
Prostate cancer is the most common cancer in men, usually developing slowly so you may not notice any symptoms for several years. It occurs when prostate cells grow in an uncontrollable way.
Because some men develop prostate cancer that grows very slowly, it doesn't affect their quality of life and many men do not require treatment. However, some forms of prostate cancer grow very quickly and are at a high risk of spreading around the body. These types can affect the persons quality of life and cause complications, so they need treatment to stop it from spreading.
Who does prostate cancer affect?
Prostate cancer affects men or individuals who were assigned male at birth.
It mainly affects men over the age of 50 and the risk increases with age. Men who have a family history of prostate cancer and black men are at an increased risk of developing prostate cancer.
What are the signs and symptoms of prostate cancer?
Early prostate cancer often doesn't cause any symptoms, so it is important to know your risk. The symptoms often do not occur until the prostate is large enough to interfere with the tube that carries urine from the bladder and out of the penis, called the urethra.
If this happens, symptoms may include:
Needing to pee more often
Feeling like your bladder is not completely emptied
Straining while you pee
These symptoms do not always indicate prostate cancer. So, it is important to get them checked out by a doctor, they could signify a prostate enlargement.
What can you do to raise awareness?
Prostate Cancer UK are running the 'March the Month campaign where they are encouraging people to hit 11,000 steps per day in March to raise money for Prostate Cancer research. 11,000 represents the number of dads, partners, grandads, brother, sons, and friends who die from prostate cancer every year. You can take part in the challenge either on your own or as part of a team, get sponsored and help to save lives.
Don't forget to take your Hydratem8 water bottle with you to keep you hydrated on your daily walk.
Sources
Prostate Cancer Foundation. (2021). Prostate Gland. Available at: https://www.pcf.org/about-prostate-cancer/what-is-prostate-cancer/prostate-gland/
Prostate Cancer UK. (2021). Prostate Information. Available at: https://prostatecanceruk.org/prostate-information
Prostate Cancer UK. (2021). March the Month. Available at: https://prostatecanceruk.org/get-involved/march-for-men/march-the-month