CHANGE YOUR HYDRATION HABITS TODAY, NOTICE THE DIFFERENCE TOMORROW.
Hydration Tracker

Maintain a consistent water intake throughout the day with our hydration tracker water bottles. On the back of each bottle is a daily drinking schedule that prompts you to drink water in smaller, consistent amounts for maximum absorption by your cells.

Improve Your Hydration

Monitor & increase your water intake for a range of health benefits such as improved energy levels and concentration as well as healthy looking skin. Maintain a healthy body fluid balance to aid the transportation of nutrients and promote healthy hair and nail growth.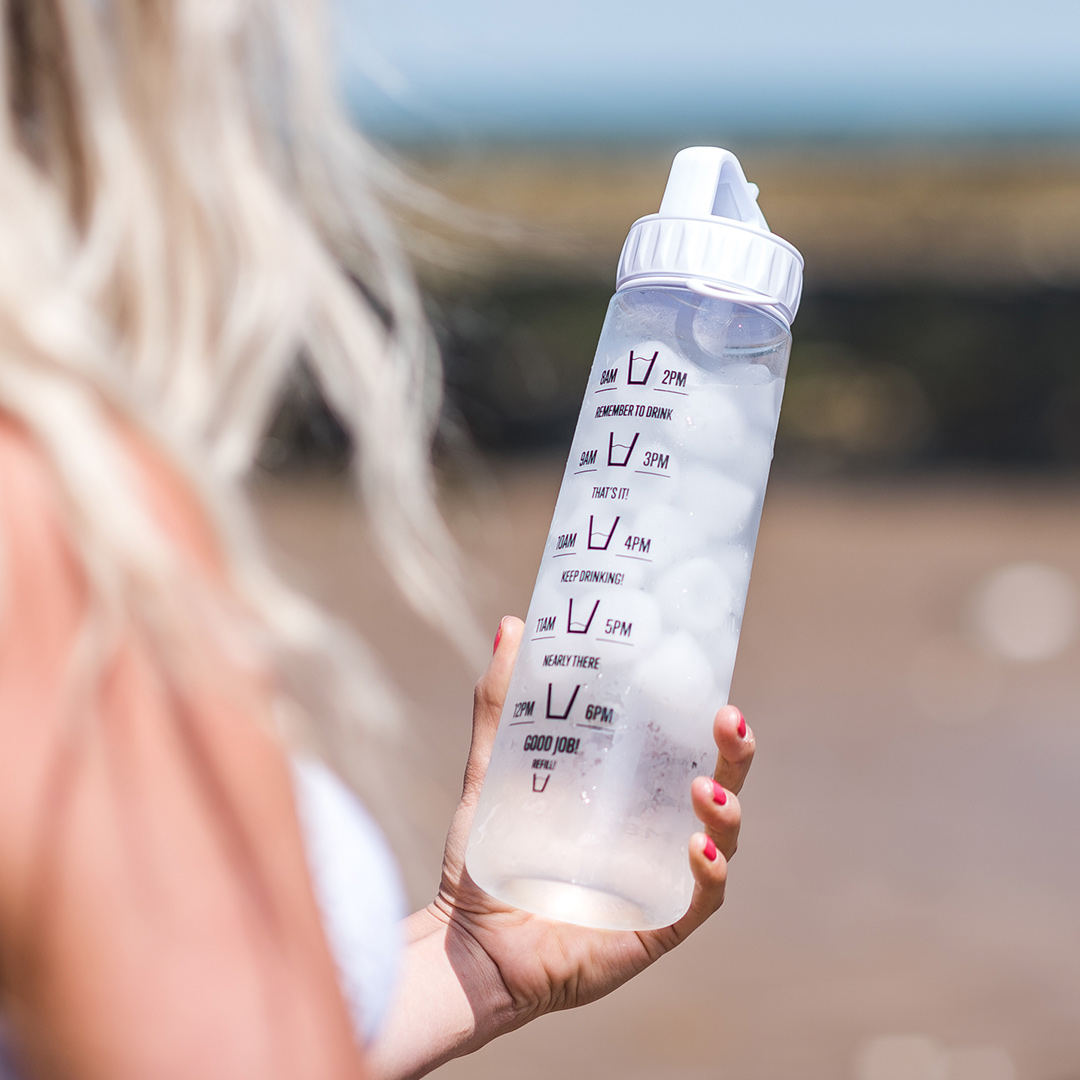 DESIGNED FOR YOU AND YOUR GOALS.
Motivational

Our bottles come in a variety of different colours pushing you on everyday and helping you reach your health goals.

Tough & Durable Material

Manufactured using genuine Eastman Tritan™ plastic for the ultimate performance.

Environment & You

Our reusable bottles are BPA free and help reduce the amount of plastic bottles sent to landfill.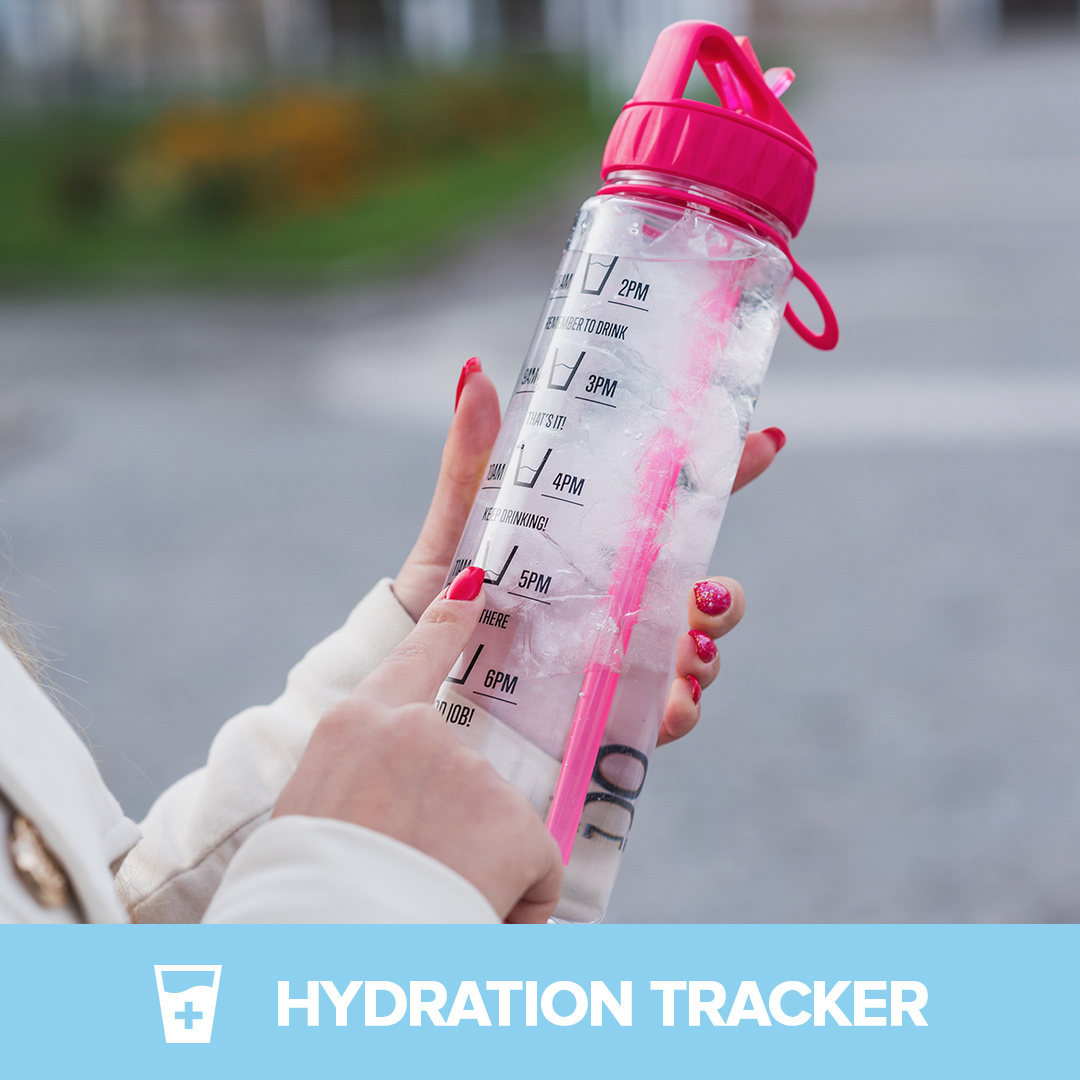 Cleaning and care Instructions (applies to all products):
Hand wash only in warm soapy water and allow to air dry.
Not dishwasher safe.
Wash before first use.
Do not clean with bleach or cleansers containing chlorine.
Not suitable for microwave, freezing or cooking.
Do not leave liquids/foods in the products for extended periods of time.
EXTRA CARE FOR HYDRATION TRACKERS
Avoid contact with suncream as this can affect the print (Hydration Trackers).
Use a straw brush to clean within the spout and straw of Hydration Trackers.